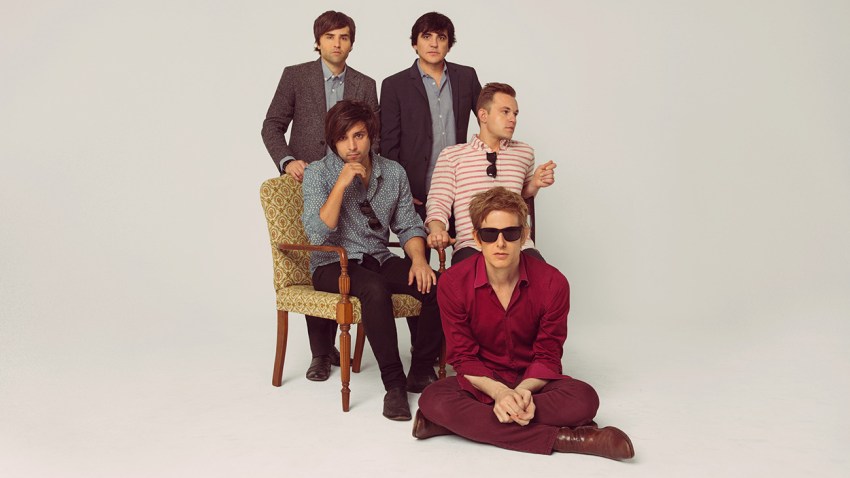 There is probably no band in recent history that San Diego collectively loves more than Spoon. They've play radio festivals, small shows, large shows and even a pool party last summer. Monday's show at the Observatory is already sold out, but if you want to go to their Tuesday show, get your tickets now because there are only a handful left. Meanwhile, at the Casbah you can catch the harmonic vocals of Canadian indie band Mother Mother, or check out the Office, which is stepping up their Monday night music since Allan -- formerly of the Hideout -- has joined the staff.
Monday, June 1:
Mother Mother, the Verigolds, Phases @ Casbah
Spoon, Sweet Spirit @ Observatory North Park (SOLD OUT)
Velvet Club, Pleasure Fix, DJ Jeremiah BZ, DJ Mike Delgado @ The Office
Redbush @ Tower Bar
Hookers, Black Wizard @ Soda Bar
Motown on Monday @ Bar Pink
Makossa Mondays @ Seven Grand
Patrick Dowling @ Croce's Park West
Trivia with Shantih @ The Bancroft
Velvet Cafe @ Alexander's (30th & Upas)
Devils of Loudun, Ashen Earth, Lurid Memory, Hideous Rebirth@ Brick by Brick
Wheels of the Industry @ Live Wire
Electric Waste Band @ Winston's
Acoustic Night/Industry Night @ Henry's Pub
Industry Night with @ U-31
Trivia Night @ Whistle Stop
Rosemary Bystrak is the publicist for the Casbah and writes about the San Diego music scene, events and general musings about life in San Diego on San Diego: Dialed In. Follow her updates on Twitter or contact her directly.