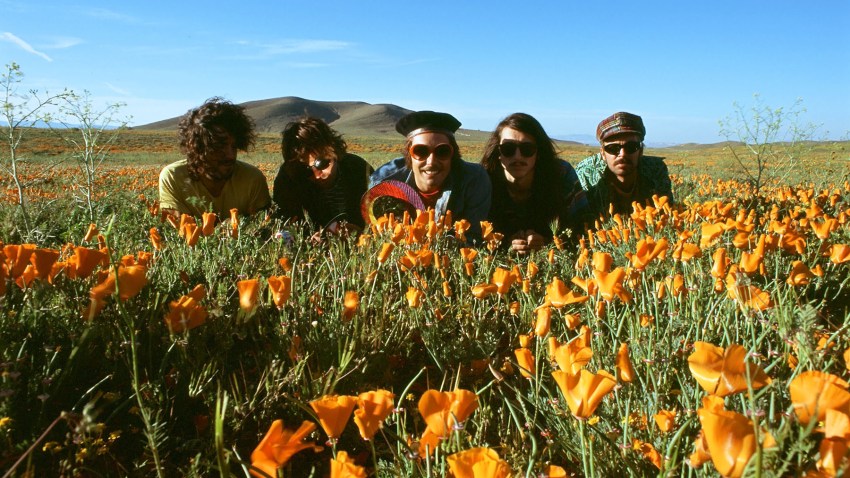 If you've never been to a Growlers show, you might not realize just how much this band is the epitome of SoCal culture. The loose swagger, lazy vocals and over all chill vibe of the group, coupled with their fans who wreak total havoc, this is either your dream-come-true show experience or your worst nightmare. I happen to dig the vibe, even if it makes me feel 20 years too old to be in the room. They're playing the first of two nights at the Observatory, and there's a chance you can still snag tickets to either show. Meanwhile, Casbah tones it down several notches with the artistically diverse Emily Wells (and our old friend Keith Sweaty to open the show!), while the Outer Vibe gets sonically adventurous at Soda Bar. For a wild card, head to the Belly Up for Revival of the Singer Songwriter, where you never know who might show up.
Tuesday, Feb. 16:
The Growlers, Jonathan Richman featuring Tommy Larkins on the drums @ Observatory North Park
Emily Wells, Lorna Dune, DJ Keith Sweaty @ Casbah
Tiki Tuesday featuring Alvino & the Dwells @ Bar Pink
The Outer Vibe, the Friends @ Soda Bar
Kid Wilderness, Troubadour Parade, MRKTS @ The Merrow
Revival of the Singer Songwriter @ Belly Up
Rabbit Fever & the Wind Playing Tricks @ 710 Beach Club
Tango Milonga @ The Loft, UCSD
Nathan James @ Humphreys Backstage Live
The Super Duper Show No. 1 @ Til-Two Club
Open Mic Hosted by Gaby Aparicio @ Java Joe's
John January and Linda Berry @ Tio Leo's
Jvdas, Dirtyprado, AdamFTW Cuscino @ Atomic
Rockabilly Tuesdays with Big City Dawgs @ Henry's Pub
Pleasure presents Tribe Night @ Kava Lounge
Rosemary Bystrak is the publicist for the Casbah, the content manager for DoSD, and writes about the San Diego music scene, events and general musings about life in San Diego on San Diego: Dialed In. Follow her updates on Twitter or contact her directly.