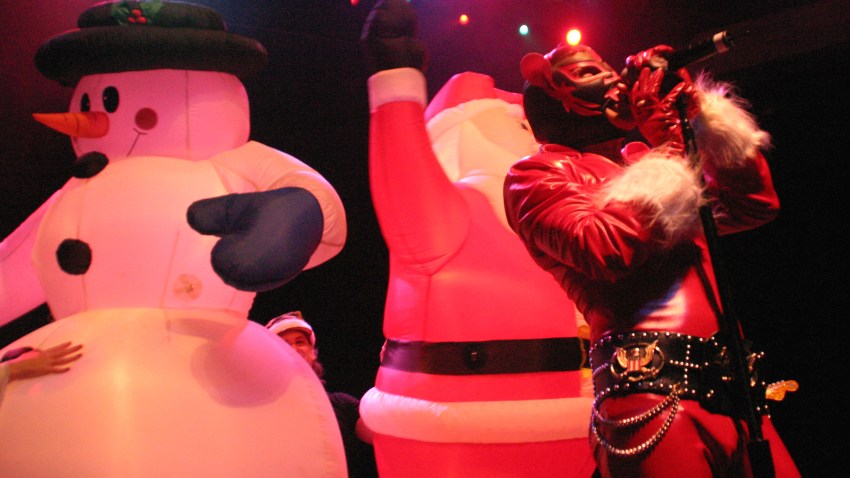 There are some holiday traditions to look forward to every year. For me, it's finding the perfect Christmas tree, driving through Balboa Park at night to see all the lights, then coming out on Laurel to see the Mr. A's building, and the El Vez Christmas show. This year, he's teaming up with Rosie Flores to bring another "Mexmas" spectacular, as he takes traditional Elvis and Christmas songs, and mashes up the lyrics with Chicano flair. Complete with dancers, costume changes, and a dramatic stage performance, there is no doubt that tonight will be something really special for everyone who wants to participate in the holiday fun.
Sunday, December 22:
The El Vez and Rosie Flores Mexmas Show!, Two Wolves, Badabing @ the Casbah
Dick Dale Holiday Show with the Tilt @ Belly Up
The Animal In Me, the Young Electric, Frequency @ Brick By Brick
Bone Thugs-N-Harmony with Kamzilla, the Gooneez and Young Dre @ House Of Blues
Jason Brown (10:00am), Shelle Blue (7:00) @ Humphrey's Backstage
Kennady Tracy, Mason James, Olvia Weiss @ Lestat's
Another Zeke Productions Presents: Cobra Skulls, the Bombpops, Western Settings, Talk Radio @ Soda Bar
Jingle Jams Xmas Party feat. DJs Charles Rowell, Mario Orduno, Marco Gonzalez @ Whistle Stop
Brothers Herd (5:00), Jose Sinatra hosts O.B.-o-ke @ Winstons
Rosemary Bystrak writes about the San Diego music scene, events and general musings about life in San Diego on San Diego: Dialed In. Follow her updates on Twitter or contact her directly.