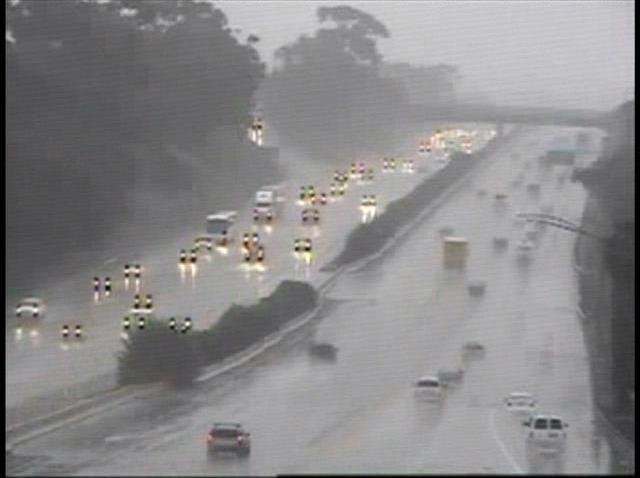 The rain leads to some big problems on the highways this Thanksgiving.
CHP has reported 143 traffic accidents across San Diego County between midnight and noon Thursday, just on highways.
On a normal weekday, roughly 50 to 75 accidents are reported. CHP advises drivers to slow down, allow extra room between vehicles and, of course, don't drink and drive.
There have been 13 DUI arrests throughout the county so far this Thanksgiving.