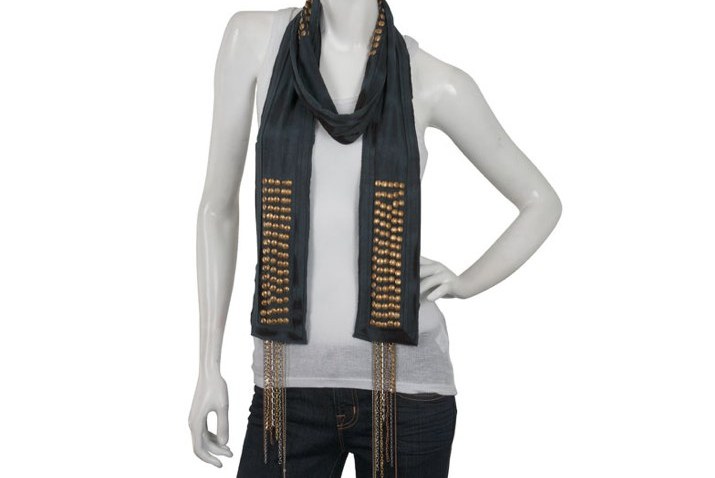 NECK EFFECTS: Scarves are a great accessory, it's true. But once you've done the solid color and you've worn out the options around your patterned one, what's next?
A little bling is the key to making this studded scarf from Tolani stand out from the rest. Available in five versatile colors (brown, navy, ivory, fuchsia and black), each one is embellished with geometric panels of flat round studs and matching sparkly fringe on the ends. The studs are gold-tone (with the exception of black), which adds a nice warm shine to each piece.
Plus, Kim Kardashian apparently owns more than one, so it's got that going for it, too.
GET IT: For $109 online. Singer 22.