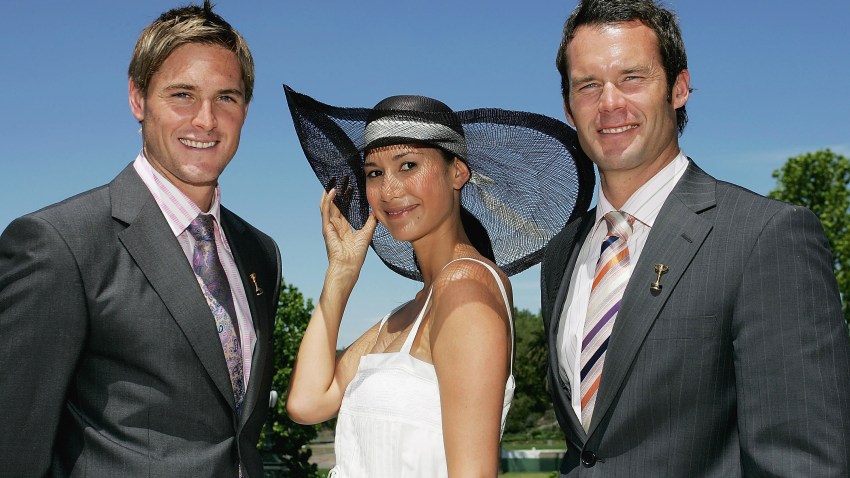 Tired of the same ol' men's section at your local department stores?
From organic clothing to sexy beachwear, our media partners at
DiscoverSD.com
have done the work for you. Discover the TOP ten boutiques for men's spring fashion.

Akia sells vintage '60s, '70s and '80s long sleeve button fronts, vests, short sleeve button fronts, tees, sweaters, shorts and pants. Akia is the perfect Little Italy shop to pick up those untraceable pieces that create a unique spring wardrobe.
This classic boutique is still the best Pacific Beach stop for on-and-off the sand beachwear. Their hats, sunglasses, tees, flip-flops, beach sweaters, plaid shorts, one tone shorts and hard-edged belts are necessary for in-style
San Diego
males.
Ensemble – Oceanside

Ensemble has beachwear at its best. A San Diego chap cannot call himself a San Diegan without these ocean inspired tees, swim trunks and basic dark denim. (Haze Maze at Ensemble left)
House Boi – North Park

This store will hook you up with spring's trendy duds including the short sleeve military button front and rolled capri pants. They also have sleek blazers, graphic polos and sleek swimwear.
Kate Ross – North Park

Expect fashion forward casual wear for the stylish spring fella at Kate Ross. In addition to edgy hats and vogue button fronts, don't forget to browse the fabulous shoe selection; both casual and dress styles.

Trendy, hip and sometimes metro are all terms that describe the men's section of this La Jolla hot spot. Stop in and pick up a shirt and a pair of gleaming dress shoes before heading for a night out in the Gaslamp District.
Patagonia – Cardiff-by-the-Sea

In addition to surfboards, wetsuits and snowboarding pants, Patagonia will provide you with high style street clothes. In particular, they have cutting edge watches and the best graphic tees for guys I have seen in San Diego. All made of organic cotton and most designed by locals, these tees have all the style without the cheese factor that is splattered on most graphic tees.
Mister B – La Jolla

Truly a diverse store that can provide you with classic looks along with forward thinking pieces, all guys should visit Mister B. Pick up a pin stripe suit for special occasions, a Robert Graham button front for your date and that progressive striped linen Hugo Boss sport coat for that edgy spring image you are cultivating.
Station – Little Italy


Although gearing up for a shift to interior design products, Station is carrying the men's
Fremont
collection this spring. Fremont captures a crisp and somewhat sophisticated spring feeling without looking too stiff in a nice contemporary color palette consisting of tans, blues, grays, blacks and whites.
Tobi Blott – Del Mar

Once you bypass all the bedazzled belts and bejeweled tees, you will find some fantastic substance for your spring attire. Numerous pairs of current jean style, unadorned Henley shirts, basic tees in yellow, zip-up hoodies in cotton and light wool as well as the trendy man cardigan. Tobi also has the must have hooded beach sweaters in grey and olive and modern linen shorts with a small graphic in baby blue, tan and cream.