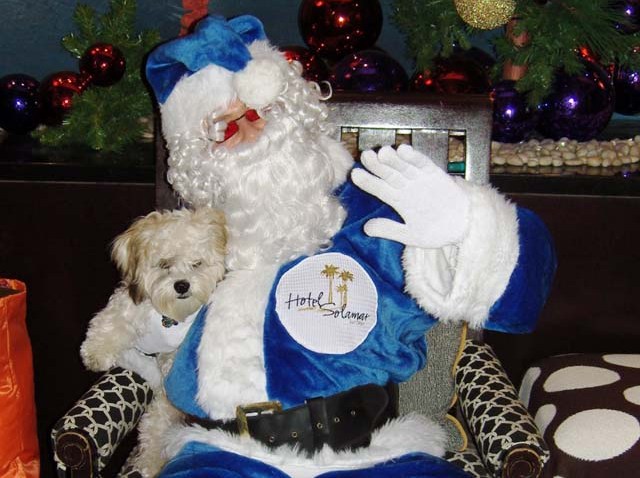 This holiday is going to the dogs. But don't worry, cats and birds are invited too!
Donning a slick blue suit and a frosty white beard, Santa Paws will be stepping off his sleigh and strolling into Hotel Solamar to pose with pet patrons and local four-legged and feathered friends for photos.
The event is free and open to the public. The instructions are simple; pet owners will need to register for photos upon arrival and bring cameras to snap pictures of their fuzzy friends. Afterwards, pets can enjoy treats and toys in the hotel's living room-style lobby.
The event will take place from 2-4 p.m on Dec. 5, 12 and 19.