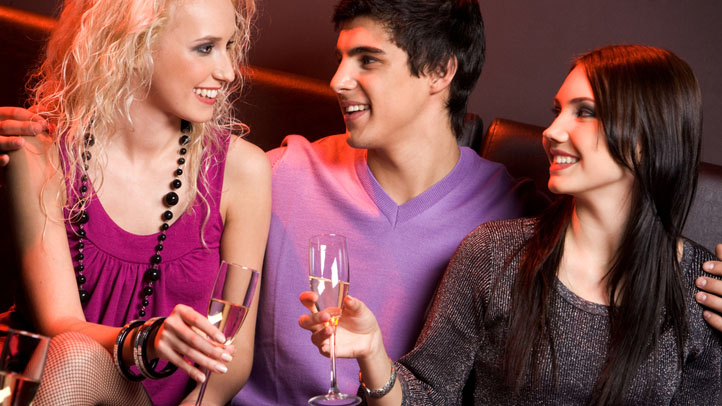 With the holiday season in full swing, you won't want to miss out on a festive weekend.

See which events are going on in San Diego:

Friday, Dec. 14

Boulevard Nights
6 p.m. at intersection of El Cajon Boulevard and Park Boulevard
This little pocket of North Park is hosting its annual holiday party, and everyone's invited. Nearby businesses will have specials on food, drinks, entertainment, and, of course, craft beer.

The Nutcracker
7:30 p.m. at Civic Theater
'Tis the season to see a beloved holiday favorite: The Nutcracker. San Diego City Ballet will perform its seasonal show now through Dec. 24.

Saturday, Dec. 15

Toys for Tots Food Truck Festival
11:30 a.m. to 5 p.m., 8450 Mira Mesa Boulevard
Eat for a good cause this weekend as nearly 20 food trucks gather in Mira Mesa to dish out grub for charity. A portion of the proceeds sold from each truck will go toward Toys for Tots, which donates presents to children in need.

Holiday in the Park
10 a.m. to 9 p.m. at Old Town Historic Park
Want to see what a traditional Mexican Christmas looks like? Then stroll over to Old Town to enjoy Fiesta de Reyes on Saturday. Businesses will have extended hours and Santa himself will stop by to take photos with the kids.

Christmas in the Village
5-10 p.m. at La Mesa Village
La Mesa transforms its downtown area into a Victorian wonderland complete with carolers, Santa and bonfires. The holiday parade will featuring street entertainers and all shops in the village will be open late.

Sunday, Dec. 16

Parade of Lights
5:30-7:30 p.m., various bay front locations
Back for a second weekend, this de-light-ful festival is ready for its encore. Decorated boats will sail across Shelter Island west past Harbor Island, then south along the Embarcadero, Seaport Village and Ferry Landing in Coronado for two hours. Feel free to ooh and aah at the pretty lights.

Hot Buttered Run
8 a.m. at Paradise Point
Avoid holiday weight gain this weekend by running a 10K in Mission Bay. After the run, participants 21 and older can enjoy hot buttered rums. Dressing in holiday attire is encouraged.

Want to see more going on in San Diego? Visit the NBC 7 Events page.