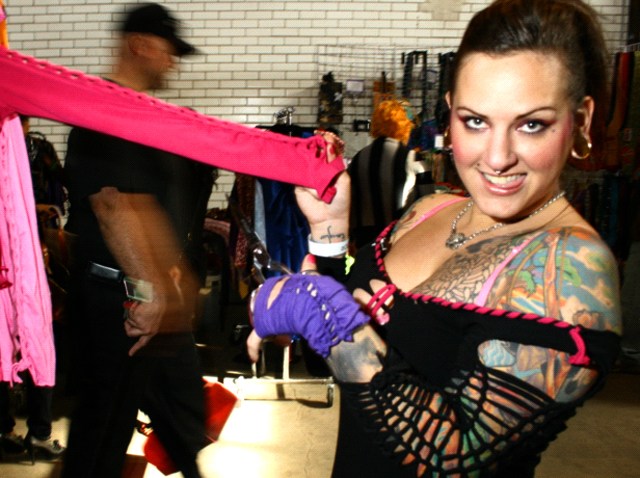 The urban shopping experience that is Thread made its way to San Diego this weekend.
The event was a shopper's playground, with designers scattered across the Wonderhaus Bakery in the East Village, showcasing what's next in fashion. The event was really for treasure hunters, with shoppers immersing themselves in the wares from 100-plus independent designers and artisans. Many went home with designer duds, unique jewelry and the perfect outfit for the upcoming holiday party. The price points at the show range from $15 to $200.
Thread is a fashion and lifestyle event with stops across the world, ranging from Los Angeles to San Francisco to Bristol, U.K. Featured at the show this year were a tweet wall, live screen printing by Sezio, a photo booth, a style lounge, live art, art and fashion shows from Elle events, drink specials, a Spin the Creativity Wheel and a pop-up bookstore. After all that shopping, attendees kicked up their shoes at a plush lounge co-presented by DiscoverSD.com and 944 Magazine.