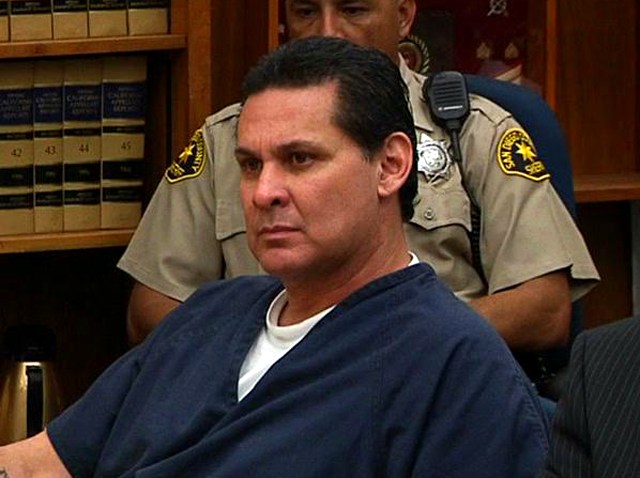 They were former co-workers and at one point even friends. A North County man will stand trial, for allegedly killing a fellow boxing trainer.

For years, Hector Gil, 52, volunteered as a trainer to try and keep teenagers off the streets. But on April 7, he was killed at that same gym, where he helped so many people.

Boxer Ricky Gutierrez had just finished a night of training at Pacific Coast Boxing in Vista when he suddenly saw a gun.

"It was pointing at me already. The hand was ready, aiming at me," Gutierrez said.

Several shots were fired that night.

Gutierrez was shot in the leg and when he turned around he saw that Gil, his trainer, had also been shot.

"I saw Hector, breathing, bleeding," Gutierrez said.

Moments later, Gil died.

Prosecutors say the shooter was Gutierrez' former trainer, Mark Anthony Diaz, who allegedly got jealous when Gutierrez became a professional boxer and decided to train with Gil instead.

Months before the shooting, the suspect made so many threats that a restraining order was filed to keep him away from the gym.

"Telling him he was going to go rough him up if he didn't go to the gym and settle some problems they had going," said Gutierrez.

Hector Gil Junior was there when his father was shot.

"Started screaming, 'call 911, call 911'," Gil Junior said.

Prosecutors say he saw the suspect wearing a key piece of evidence.

"I saw a guy with a black sweatshirt with a T on the back," Gil Junior said.

Investigators recovered a sweatshirt matching the same description when they searched the suspect's home in Carlsbad.

In court, several witnesses said they didn't actually see the suspect's face.

Bail was set at $10-million. Diaz is scheduled to be back in court on Sept. 9.