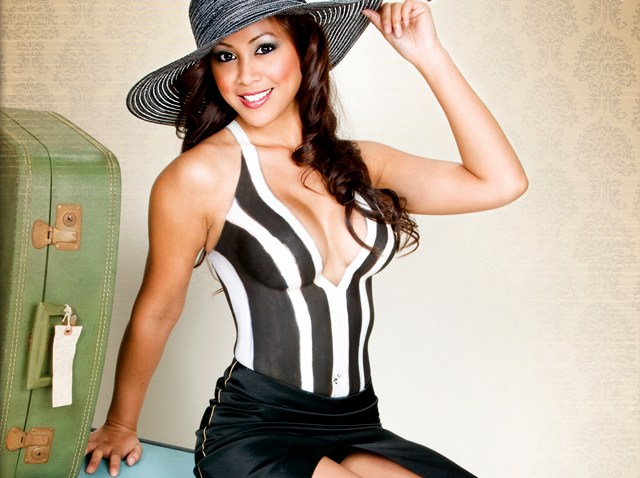 The folks at Operation Calendar are back at it, raising funds for the troops.

The slightly risque Camouflage 2010: Pin-Up calendar features semi-nude models who have been artfully painted in period get-ups by artist Filippo Ioco. This is the fifth year that organizer Manuela Mezzadri has raised funds for the troops in this novel way.

"I feel privileged and honored to be able to show my support for our military members and their families," Mezzadri said. "They certainly are deserving of any and all assistance that can be given to them, especially our wounded."

Mezzadri and Co. are throwing a bash at Stingaree in downtown San Diego on Friday night to celebrate their latest offering. Among the guests on hand will be cover girl Melyssa Grace, some specially invited veterans and Sandy Lehmkuhler, the executive director of the Warrior Foundation.

"As women helping warriors, we are excited to team up with Operation Calendar," Lehmkuhler said. "Our goal is to send our injured warriors home this holiday season, to wake up in their own states, in their own beds, with their own families on Christmas morning."

Fifty percent of the proceeds from this year's calendar will benefit the foundation, which provides services to injured Veterans and their families.
Eric S. Page reports about all things San Diego, but he draws the line at cat stories. You can follow his updates at twitter.com/espage or send him a story idea.