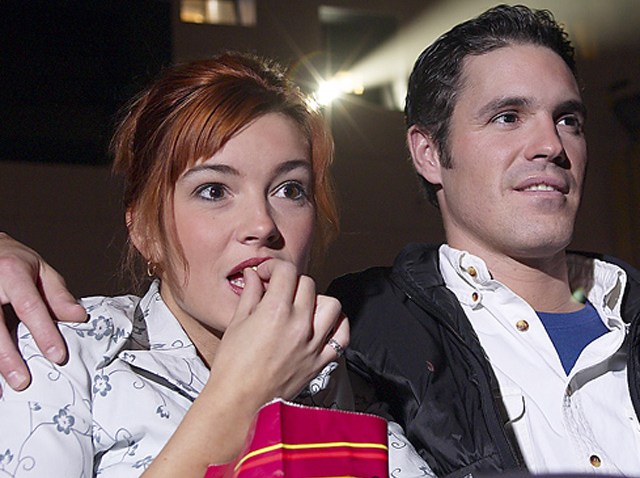 If you are looking to take advantage of the beautiful summer nights San Diego has to offer and enhance your movie watching experience all at once, it is about time you head outdoors!
With a variety of outdoor movie theaters located across San Diego County, you don't have to settle for that crowded movie theater or same old living room ever again.
Here are a few of the outdoor movie theaters set to take place this summer:
Cinema Under the Stars presented by Tops, located in Mission Hills, is now up and running and will continue on though September 4. For those who cherish a great classic this is the place to be. The box office opens at 6 p.m. every Thursday through Sunday. This week's film is "All about Eve" beginning at 8:30 p.m. on Thursday and Friday night.
Stone Late Night Movies at the Stone Brewery Twilight fanatics will want to be with this week's screening of "The Twilight Saga: Eclipse". All movies will be shown on Wednesday nights begginning at 8:30 p.m. You must be 21 or over to attend these weekly films lasting through August 31.
Bud Kearns Pool in Balboa Park will be screening "The Wizard of Oz" on July 29 at 8 p.m.
The Ray and Joan Kroc Center brings you Hot Kroc Nights every Wednesday up until August 24. Movies shown are family-friendly and can be viewed while lounging in an inner tube in the pool. Cost is $10 for a family of 5. The next flick will be "Gnomeo & Juliet" on July 27 at 8 p.m.
South-Bay Drive In plays the newest releases that can be watched from the comfort of your own car. Three screens make up this drive in with each showing double-features so you are sure to get more for your money.
Know of a local outdoor movies site we didn't mention? Let us know what you think. Comment below, send us your thoughts via Twitter @nbcsandiego or add your comment to our Facebook page.