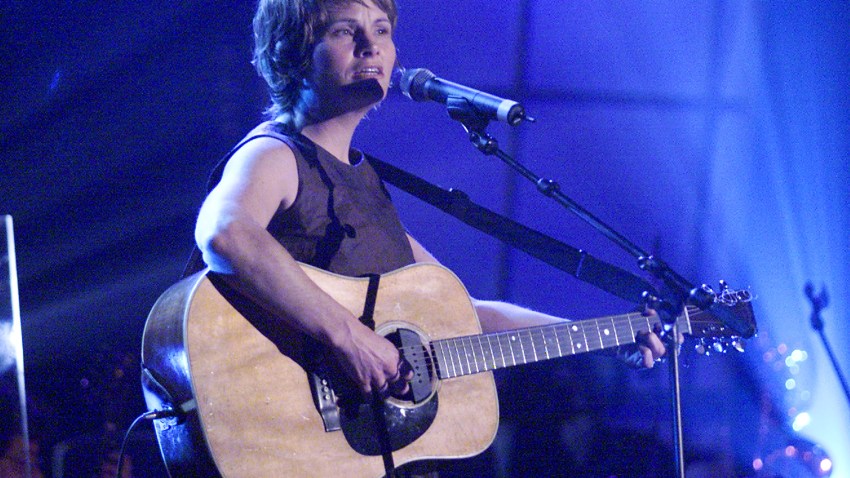 Tickets are going fast for "Our Bright Future" --the "Un-Gala Un-Plugged"...an evening under the stars to benefit the Alzheimer's Association and the 50,000 people it serves each year in San Diego County.
For people who turn 55 this year, one in 6 women and one in 10 men will develop Alzheimer's disease at some point during the remainder of their life.
It is a devastating disease that robs the brain of its memory. At this time there is no cure but there is hope.
Clinical trials are going on in San Diego's hi-tech medical community that one day, may lead to drugs that, not only will slow the disease but reverse the symptoms.
NBC 7/39 is a sponsor of the May 14th event that will feature a private concert by three-time Grammy Award winning singer-songwriter Shawn Colvin.
My husband and I are the co-chairs of the event.
"Our Bright Future" is the opposite of a "gala." It's casual, so leave your high heels at home! It's on the lawn of a private estate in Rancho Santa Fe.
Because of the tight economy, some of the finest restaurants in San Diego County are donating all the food for the event.
Restaurants include Pacifica Del Mar, Blue Point, The Prado, Donovan's, Ruth's Chris, Villa Capri, Urban Solace and Extraordinary Desserts just to name a few.
That way very little money is spent putting on the party, so the money raised goes directly to the Alzheimer's Association.
The "Un-Gala" committee has also come up with unique auction items, including villas in Tuscany and Bali, trips to NYC to see Saturday Night Live, The Daily Show with Jon Stewart and Rachael Ray, The Tonight Show with Jay Leno and Ellen, rides on a vintage bi-plane, and two of San Diego premiere sailing yachts, Lasik eye surgery, and watch a TV taping of "Sam the Cooking Guy" while you sample his simple but great tasting food!
The "Un-Gala" is May 14 and is also the last time Marty Levin, Jim Laslavic and Susan Taylor will be officially appearing together as the NBC 7/39 team since Marty is retiring from television on May 26.
For ticket sales go to SANALZ.ORG and click on " Our Bright Future. "