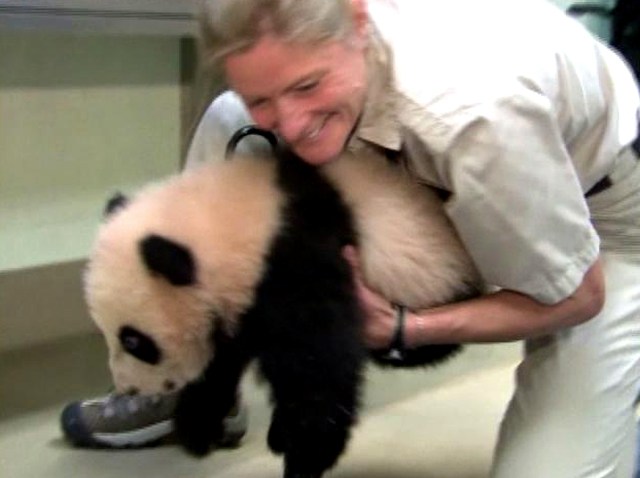 The zoo's baby panda is behaving like a fidgety toddler.

Veterinarians had a difficult time getting Yún Zǐ to stay in one place during Tuesday's exam.

The 4-month-old cub's motor skills are improving. His legs are getting stronger and he's getting better at moving around.

The little guy, who was born on Aug. 5, continues to grow at a healthy pace: He now weighs 18 pounds, but he's still not ready to venture outside just yet.

Yún Zǐ was given his name Nov. 17, more than 100 days after he was born. The other four finalists for names were.

1. Fú Shèng, which means "blissful San Diego"
2. Xiǎo Lóng, which means "little dragon"
3. Xióng Wěi, which means "extraordinary bear"
4. Yǒng Xiǎng, which means "eternally blessed"

According to the zoo 17,521 online votes were cast, with Yún Zǐ getting 28 percent of the votes cast.