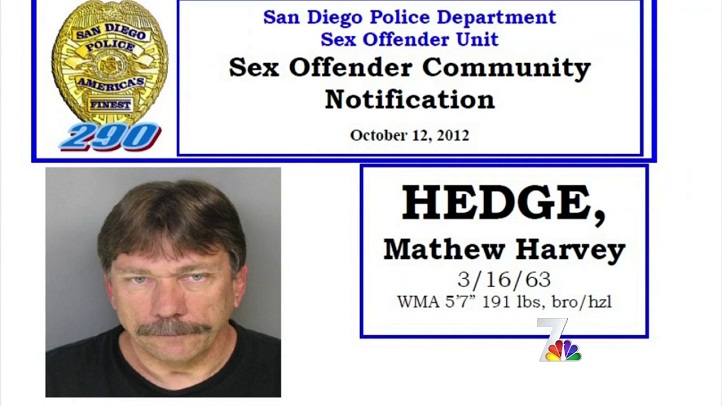 Matthew Hedge molested four children in the late '80s and was committed to the sexually violent predator treatment program in 1997, according to officials.

On Friday, Hedge was arrested Thursday by officers from the San Diego Sexual Assault Felony Enforcement Task. Hedge was taken into custody at the trailer he lives in just outside Donovan State Prison in Otay Mesa. Officials are not releasing any details about what how he is accused of violating the terms of his release.

For now, a hearing will be set to determine whether he will be returned to the a state hospital for further treatment.

Hedge had his supervised release revoked in 2006, within six weeks of it being granted. His latest release came on April 13, 2009.