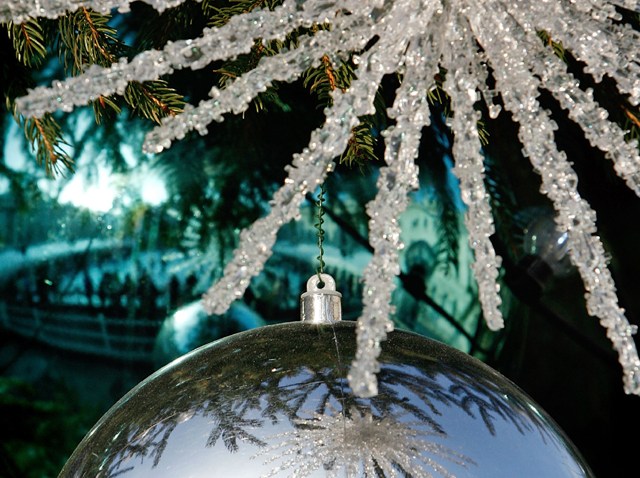 This Friday and Saturday, Balboa Park will transform into a holiday wonderland - complete with music, decorations, hot cocoa and free admission to museums.
December Nights 2009 kicks off Dec. 4 at 5 p.m. For those who haven't participated in years past, the event is a San Diego tradition bringing together residents and visitors alike for a night of free entertainment in the heart of the city.
If you're thinking about stopping by to check it out this weekend, here are a few insider tips:
Stay away from the Park Boulevard exit from Interstate 5. Check your Thomas Guide and find another way into the park. You'll sit forever on Park and get caught up in the gridlock. If you're creative, you can find parking near Downtown or in Mission Hills and walk to the park from there. If your heart is set on parking closer to the park, check the map offered by the event organizers to see the available lots before you go.
Identify the museums you really want to hit. The crowds inside will be so thick, you may not want to brave more than two. If you pick your favorites, from the activities map posted online, you'll be sure to hit the ones you care before you decide to "bag it" and hang out outside instead. One you may consider is the San Diego Model Railroad Museum. It's great for kids and its normal schedule is not an easy one to hit on a weekend.
Dress warmly. You think it's not cold. But an hour later, you'll be ready to pack it in without gloves. (Yes, gloves.)
Also, based on past experience, be sure to check the entertainment schedule to find out who is performing at the Spreckels Organ Pavilion. Not all the acts are sweet holiday tunes. There's also a number of other types of entertainment planned for other stages including dancers and puppets.
Bring your own coffee or cocoa in a thermos. It will enhance the experience and keep you out of the lines at the coffee carts around the park.
There are free shuttles offered as well as tips for those getting the Balboa Park via the trolley.
The event takes place from Friday 5 p.m. to 10 p.m. and Saturday Noon to 10 p.m.
Share your "insider tip." Comment below, send us your thoughts via Twitter @nbcsandiego or add your comment to our Facebook page.