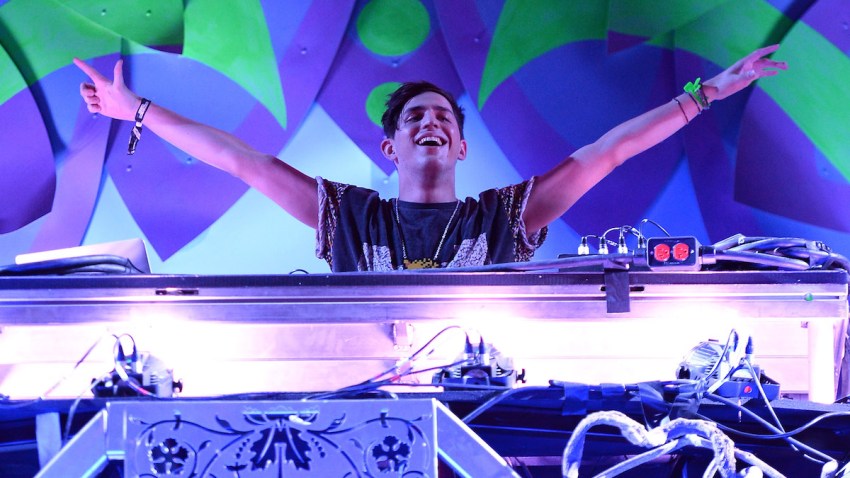 Let's rejoice and give thanks to the party gods that everyone survived one of the longest Halloween weekends around! San Diego continues to be a hub of amazing events, beautiful people and some pretty insane costumes!
Kicking off the month's picks is a weekly event that showcases local artists at Atomic Nightclub in the Gaslamp. This month's highlight is Joe Pea dropping some sultry house music beats on Tuesday, Nov. 8. Friday, Nov. 11, the infamous Matt Zo lands in San Diego mad as ever for his Mad Tour, which will be set with insane graphics and music that will make you go mental. Diversifying his production styles and often trying new mixtures within one track, a fun night will be had -- but bring your ear plugs!
Step into the realm of shamanic music as Tribe Out West transforms Spin Nightclub into a visual representation of ecstasy as you're immersed in state of the art visuals, including 3D bit mapping and a plethora of lasers to awaken the shaman within on Saturday, Nov. 12. Back from the past, and awoken from a deep slumber, the brand of Dragon Lounge returns on Saturday, Nov. 19, with Austin Speed behind the decks, along with Arkon and more at Kava Lounge. The same night, if you dare seek the hidden undisclosed warehouse, Subb-an makes way to Art of Sound all the way from Birmingham, plus Adam Shelton is there with a mix of house, techno and minimal.
On Nov. 23, Black Wednesday rolls around with a pair of special shows. For the first, Omnia San Diego hosts one of the hottest names on the scene right now -- Robin Schulz -- who collaborates with artists like Akon. Otherwise, dance it up and make some space for the big turkey feast at Bassmnt, which hosts Party Favor for a bass filled night. On Friday, Nov. 25, drum 'n' bass takes over Spin Nightclub for a dual headliner event featuring Viper Recording's Brookes Brothers and Dirtybird's Bachelors of Science. This event will go after hours, hitting the 4 a.m. mark. Being a come as you are venue, dance the night away with a relaxed dress code!
Lastly, Nov. 29 is a dual act show presented on a special Tuesday night: Porter Robinson and Madeon unveil their new song as part of their Shelter tour. It is an amazing show that I've already had the chance to see, and you won't want to miss it. Due to the high demand of this show, it has been moved from Observatory North Park to Valley View Casino Center for a much bigger experience and support by San Holo and Robotaki.
With just two months left of the year (yikes!), make sure to go out and get your boogie on! Wishing a happy Thanksgiving to all!
Nov. 8: Future Jack featuring Joe Pea at Atomic
Nov. 11: Matt Zo at Bassmnt
Nov. 12: Shamanic by Tribe Out West at Spin
Nov. 19: Dragon Lounge at Kava Lounge
Nov. 19: Art of Sound featuring Subb-an at Undisclosed Warehouse
Nov. 23: Robin Schulz at Omnia
Nov. 23: Party Favor at Bassmnt
Nov. 25: SD Union with Brookes Brothers and Bachelors of Science at Spin
Nov. 29: Porter Robinson and Madeon: Shelter Live Tour @ Valley View Casino Center
Tomas Serrano, aka DJ IDeaL, is the electronic dance music correspondent for SoundDiego, covering the best of San Diego's electronic music events and culture. Follow his whereabouts on Facebook, Twitter or contact him directly.