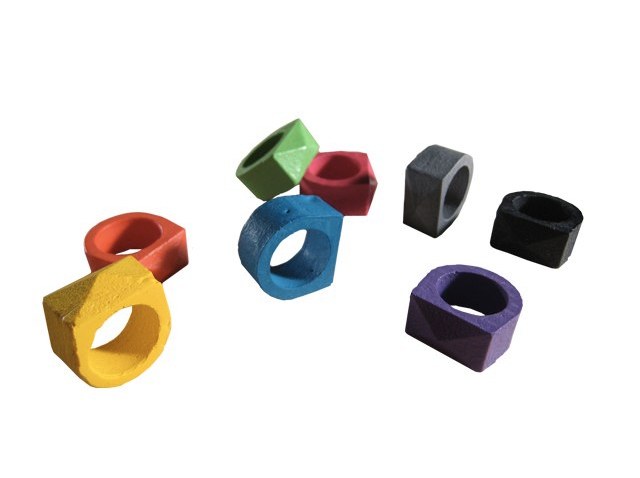 OUTSIDE THE LINES: Remember how much skill it seemed to take to color a picture when you were really young? Your parents would carefully outline and color, but no matter how hard you tried, a scribble was all you could muster.
These days, scribbles are actually pretty artsy, so whether or not you're coloring has improved you can enjoy this creative set of eight rings made from various shades of coloring crayons.
Though the verdict is still out on whether or not these fun pieces of jewelry are warm-weather friendly, they are undoubtedly suited for Spring, as well as air-conditioned-office doodling.
GET IT: For $50 online.The Future Perfect.