It's finally arrived: The moment people have been waiting for since the last time this happened ... Yep, the Coachella Valley Music and Arts Festival has orchestrated the big reveal for spring 2018, the 19th iteration of the big bonanza.
On Tuesday evening, Coachella tweeted out the full lineup, which includes The Weeknd headlining Friday, April 13 and 20, Beyonce headlining Saturday, April 14 and 21, and Eminem headlining Sunday, April 15 and 22 (talk about a thrilling tax season).
It looks like festival organizers are capitalizing on 2017 momentum after The Weeknd's surprise appearance last year, Beyonce's baby bump dropout and Eminem's recent Trump diss and career "Revival."
Other big names to see this year include St. Vincent, War on Drugs, Vince Staples, Tyler the Creator, David Byrne, Angel Olsen and A Perfect Circle.
But let's not forget about the little guy. We've featured the Buttertones, the Regrettes, Mild High Club and Cherry Glazerr on SoundDiego in one form or another, and we highly recommend taking a trip to check them out. Oh, and the Bronx (aka Mariachi El Bronx), featuring Ken Horne of the Dragons, will be getting all kinds of fierce on the days that Beyonce headlines. They just played Live Wire's 25th anniversary party at Observatory North Park with Rocket From the Crypt, so something tells me they're ready to rip.
Three-day general admission passes go on sale Friday, Jan. 5, at noon. Snap 'em up quick.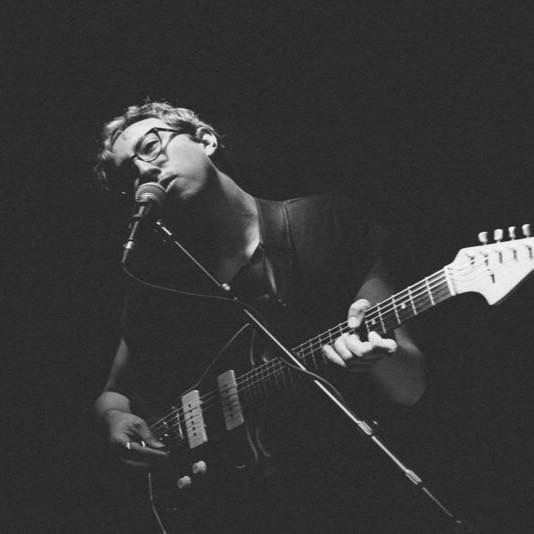 Rutger Rosenborg was almost a Stanford poet-neuroscientist before he formed Ed Ghost Tucker. Whoops. He now fronts the Lulls, plays lead guitar in LA band Velvet and makes music on his own when he's not writing. Follow his updates on Instagram and Twitter (@RArosenborg), add him on Facebook or contact him directly.