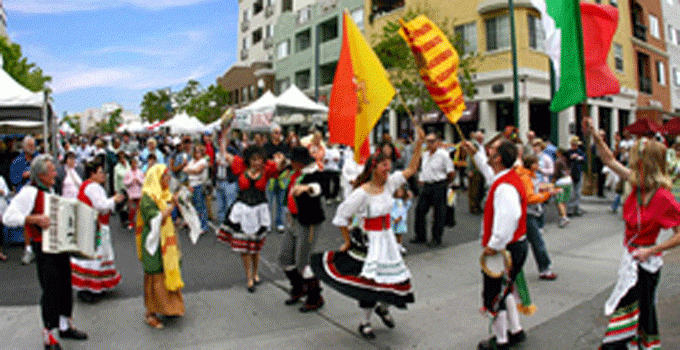 Some of the best food this side of Palermo will pour out onto the streets of Little Italy, Sunday for the Sicilian Festival.
From a few vendors, a small stage and only a small crowd, the event has grown big time since 1993 to four stages of entertainment attracting huge crowds and incredible food.
"Each year my husband and I take the trolley to this Festival and it's always a BLAST!" , writes Karyl on Yelp.com. "The music is energized and fun to dance in the streets."
Speaking of music -- bust out the accordion because this year's headliner is Dick Contino, billed as the "world's greatest accordion player" who was on the Ed Sullivan Show a record 46 times.
The free Festival is the largest such festival in the nation dedicated to the heritage of the Sicilian Americans who settled on the shores of San Diego Bay in the early 20th Century according to Yelp.com
There's tons of Sicilian cuisine, wine, beer, gifts, face-painting, flag parade and don't forget dancing in the streets!