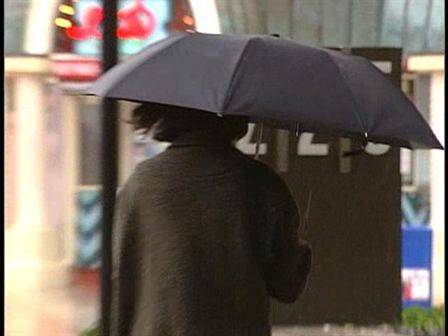 The two big storms expected to slam into the county Wednesday night split up a few hundred miles north of the county. One went south, moving over Mexico. The other took a hard left and headed east ending up over Nevada and Utah.
The light rain and drizzle overnight and early Thursday were from the first system. The second storm system should bring more light sprinkles and showers throughout Thursday afternoon.
Rainfall totals so far have been very light -- from just a trace to a couple of tenths of an inch. As of early Christmas morning, Palomar Mt. had received the most with just less than half an inch.
The National Weather Service has issued a High Wind Warning for San Diego County deserts and mountains from 3 p.m. Thursday until midnight.

For those traveling north, the NWS has issued a Winter Storm Warning for the mountains in Ventura and Los Angeles County. Snow is expected at the 4000' level Thursday afternoon with accumulation along the I-5 Grapevine.
Send your weather pictures to isee@nbcsandiego.com.