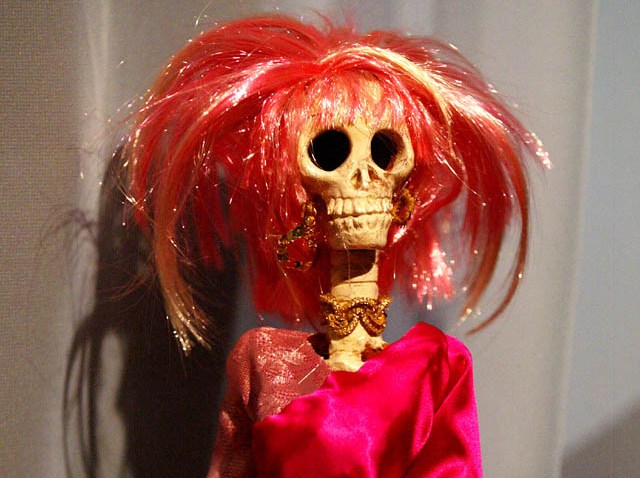 The Bonita Museum and Cultural Center will celebrate Dia de los Muertos with an exhibit of Family Altars set up in remembrance of local residents and Museum volunteers.
Dia de los Muertos, the Day of the Dead, is also celebrated in Mexico and Latin America and focuses on the gatherings of family and friends to remember those who have died.
The official celebration occurs on November 1 and 2 in connection with the Catholic holidays of All Saints' and All Souls' Day. Traditions include building private altars honoring the deceased, using skulls, marigolds, photos and personal items along with favorite foods and beverages of the departed.
This past week, the museum hosted two workshops teaching how to make and decorate sugar skulls. One of the most iconic items of the holiday is the skull (also called calavera), which celebrants represent in masks, called calacas or "skeleton," which are inscribed with the name of the recipient on the forehead.
Hours for The Bonita Museum and Cultural Center are Wed through Sun, 10 a.m. to 4 p.m. Admission and parking are free.