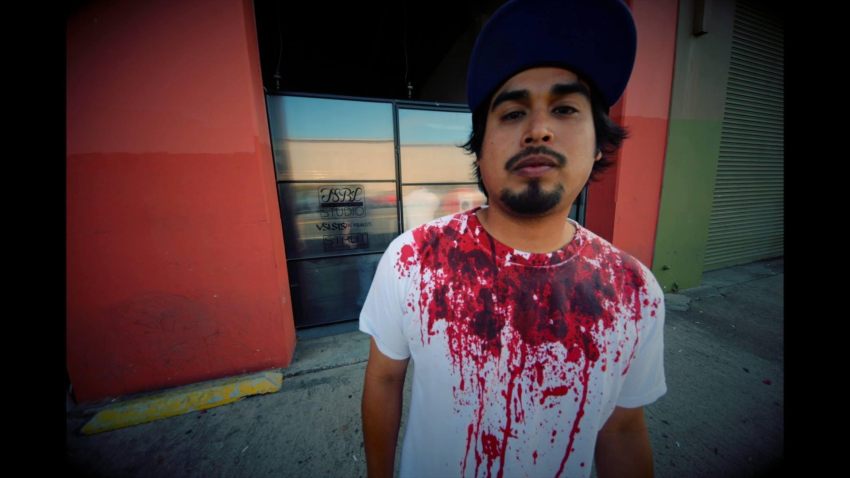 On their latest single, "Carbine Footprint," rappers Scatterbrain and Obnoxious spin syllables and bleak narratives around moody production. Book-ended by an anti-establishment George Carlin diatribe, "Carbine Footprint" is held together by a grim world view and rap music's biggest asset: lyrics.
Verses are stuffed with quotables, as Scatterbrain is "thrownin' shards of porcelain/performing in/black clothes nicer than Roy Orbison/severely darken the market we cornering/college of torturing/valedictorian." And it's Carlin's smoldering frustration that sets the tone, "Forget the politicians; politicians are put there to give you the idea that you have the freedom of choice. You don't -- you have no choice."
Options or not, Obnoxious pulls no punches and comes out swinging, "Up in my monastery/behind bars without the commissary/see I'm fresher than the virgins that Muhammad married/on the contrary/looking for a plot to bury/the next rapper with a mic/so don't rock it near me."
Produced by Resist, "Carbon Footprint" is built on hypnotizing percussion and a trance-inducing female wail. Her voice, both somber and magnetizing, makes for a stark piece of music with a coldness that matches the dark sullen themes of the two MCs.
It's a quick ride, over in exactly three minutes, but the track's heaviness doesn't end when the song stops. Its haunting female lead and brooding subject matter linger, as the ghost of George Carlin reminds us to pay attention and stay involved because the powers that be "don't want a population of citizens capable of critical thinking."
Touche.

J. Smith, aka 1019, is a San Diego native, rap fan and one half of the rap duo Parker & the Numberman. You can follow him on Instagram at1019_the_numberman or on Twitter.