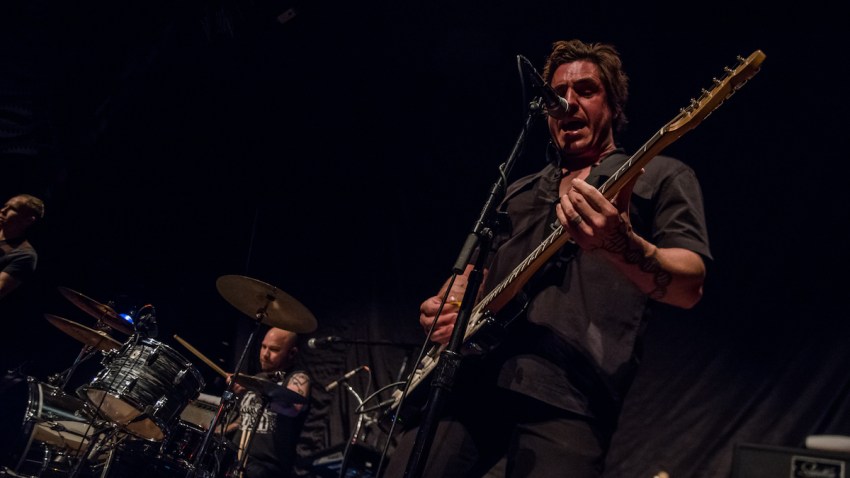 In the late '90s and early 2000s, Southern California pop-punk was at its apex: Blink-182 were taking over the world, so we were too preoccupied with fart jokes to sweat all the small things.
Within that zeitgeist were a number of San Diego bands -- based primarily in North County -- who had plenty of brushes with the national stage but for one reason or another remained local cult favorites instead of riding the wave to global stardom.
Pivit, formed in 1994 by drummer Mark McLemore, lead singer Chris Moore and guitarist Eric Sisson, released three albums and supported everyone from Blink-182 to Incubus, MxPx to Buck-O-Nine and Pennywise to Unwritten Law during their tenure. After most of the original lineup left and before Moore could lead the band to the next level, they broke up.
It was a similar story with Kut U Up, who rose to prominence during their opening slot on Blink-182 and Green Day's national tour in 2002. After a 2003 Tom DeLonge and Mark Hoppus-produced documentary called "Riding in Vans With Boys" was released on MTV, their celebrity peaked, but they disbanded soon after that.
And of course, there's Buckfast Superbee -- fronted by Alt 949's Timothy Joseph -- who need no introduction.
On Saturday, Aug. 25, Pivit headline a lineup that includes both Buckfast Superbee and also Kut U Up. It's a punk rock show of gargantuan proportions. But don't take it from me -- take it from Joseph himself.
Join the event on Facebook and get tickets here.
Rutger Ansley Rosenborg has been an Associate Editor at NBC SoundDiego since 2016. Find out more here, or contact him here.