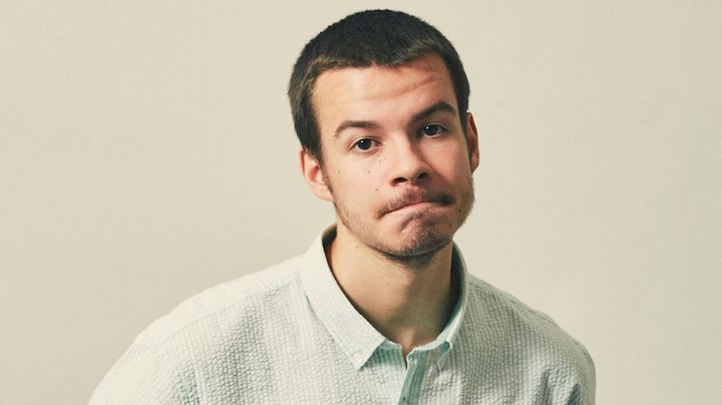 The Rex Orange County tour skipped San Diego last time, so when tickets were announced for two dates at the Observatory, it was no surprise they sold out immediately. His catchy "Loving Is Easy" permeated the satellite stations first, then terrestrial picked it up, and even Keuning, who played his first solo show last week, covered ROC in his encore. I suspect it will be interesting for those only familiar with the one hit, but if you've heard any of his extended sessions or sets, you know the whole show will be worth your while. If you didn't snag a ticket, you have some great options with Tacocat and Black Belt Eagle Scout at the Casbah, singer/songwriter Jesse Dayton at Soda Bar and Blitzen Trapper at Belly Up with a 10-year anniversary celebration of "Furr."
Monday, Nov. 12:
Rex Orange County, Radiant Children @ Observatory North Park (sold out)
Tacocat, Black Belt Eagle Scout, Giveaway @ Casbah
Jesse Dayton, Action Andy & the Hi-Tones @ Soda Bar
Blitzen Trapper, Malachi Henry & the Lights @ Belly Up
David Crosby @ Balboa Theatre
DJgirlgroupgirl @ Bar Pink
Motown on Mondays @ The Office
Ghost @ Spreckels Theatre
Emily Kinney @ House of Blues
Electric Waste Band @ Winston's
Corey Dawson, Davey & the Midnights @ Tower Bar
Makossa Mondays with DJ Tah Rei @ Seven Grand
Blue Monday: Dark New Wave with Camilla Robina & Aaron Wallace @ Blonde
Fresh Pots presents Gimme Danger Nite @ Space
Dermot Kennedy, Grace Carter @ Music Box
Tim Norton @ De Oro Mine Co.
"The Wizard & I" with "Wicked" cast members Jason Graae and Tregoney Shepherd @ Martini's Above Fourth
Strictly Acoustic @ Navajo Live
January Berry Band @ Humphreys Backstage Live
Electric Relaxation, Chill Hip-Hop, Board Games @ Whistle Stop
Wheels of the Industry @ Live Wire
Open Mic @ Lestat's
Acoustic Night/Industry Night @ Henry's Pub
Party on a Monday @ U-31
Rosemary Bystrak is the publicist for the Casbah and writes about the San Diego music scene, events and general musings about life in San Diego on San Diego: Dialed In. Follow her updates on Twitter or contact her directly.