At Sunday night's 90th Academy Awards ceremony, San Diego R&B superstar Andra Day and Chicago rapper Common performed Day's song "Stand Up for Something," which was nominated for Best Original Song at the Oscars and Best Song Written for Visual Media at the Grammys earlier this year.
Making the performance extra special were the activists and difference makers that joined in -- all of whom were personally contacted by Day and Common themselves.
Watch the music video for the song below.

Although born in Spokane, Washington, Day was raised in San Diego and grew up singing at the First United Methodist Church in Chula Vista. In 2003, she graduated from the San Diego School of Creative and Performing Arts. Once Stevie Wonder's wife discovered her talent in 2010, Day shot straight to stardom.
And Day wasn't the only San Diegan making us proud at the Oscars this year, either.
Pearl Jam frontman Eddie Vedder, who spent much of his teen years in North County during the '70s and even "won" ownership over the Casbah after beating Tim Mays in pool, also took to the Academy Awards stage, performing Tom Petty's "Room at the Top" for the ceremony's In Memoriam segment.
You can watch Vedder's performance at the 2018 Academy Awards below.
While Vedder has been rather absent from San Diego lately, favoring his other hometowns (Chicago and Seattle) instead, we can at least rejoice in the fact that Day is scheduled to perform at the Old Globe theatre's 2018 Globe Gala on Saturday, Sept. 22.
The black-tie event, which celebrates the theatre's commitment to the arts, will begin at 6 p.m. with cocktails and appetizers at Copley Plaza. At 7 p.m., Day will take to the Donald and Darlene Shiley Stage, and dinner and dancing at Copley Plaza will follow.
Individual tickets for the evening range from $800 to $1,000, but tables are also available for $8,000. That's a little out of our price range, but if you got it like that, then contact Old Globe Events Director Eileen Prisby at (619) 684-4146 or EPrisby@TheOldGlobe.org.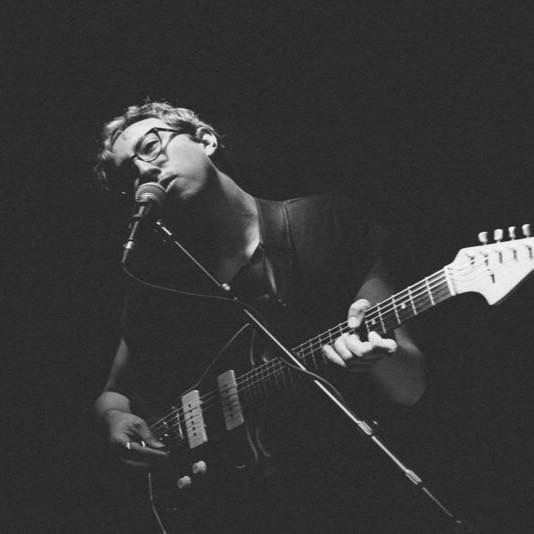 Rutger Rosenborg was almost a Stanford poet-neuroscientist before he formed Ed Ghost Tucker. Whoops. He now fronts the Lulls and makes music on his own when he's not writing. Follow his updates on Instagram and Twitter (@RArosenborg), add him on Facebook or contact him directly.