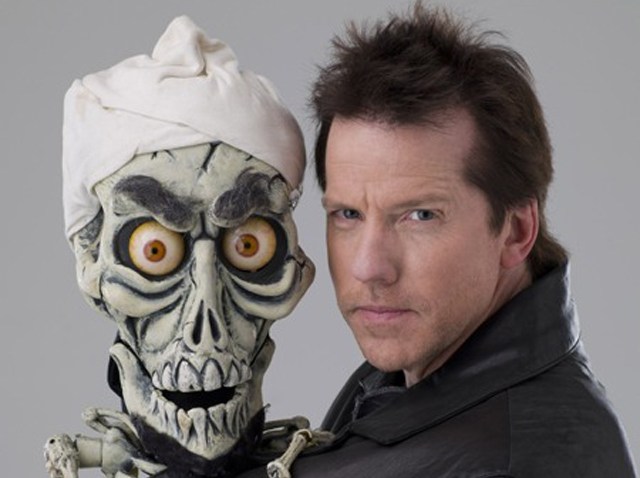 IDENTITY CRISIS: Don't be too alarmed, but Achmed the dead terrorist is coming into to town (and a bunch more stuffed characters like him). Jeff Dunham's hilarious ventriloquist show, Identity Crisis, is going down at the Del Mar Fairgrounds tonight at 7:30 p.m. Tickets are $54. If you purchase in the floor 4 area, it includes admission to the fair and a dinner served at 5:30 p.m.
STAR SPANGLED POPS: The San Diego symphony is celebrating Independence Day in a symphony of Broadway hits , marches, salutes to the military. Guests include Petty Officer 1st Class Jarrod Fowler, former Miss California Melissa Chaty, bluegrass star Alison Brown, and choristers from Saint Paul's Cathedral. To put the icing on the cake, the night will end with fireworks (just in case you don't get enough tomorrow night!) Show starts at 7:30 p.m at 206 Marine Park Way. Tickets are $17-$76.
CATCH AND RELEASE: Get down to your great American roots and catch some bass. Catch and release up to seven pounds of fishies. All ages are welcome to fish. A one-day pass is $10 and a season-pass is $39. Head down to Rancho
San Diego
from 6 to 8 p.m. at 3121 Willow Glen Dr. at the
Cottonwood Golf Club Bar and Restaurant
.
Get Events Sent Straight to You: Why bother looking for what's happening tonight? Let us do the work for you:
Text SDTONIGHT to 622339