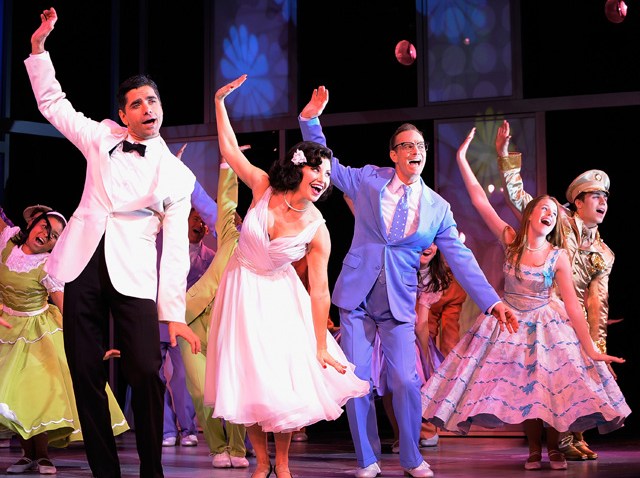 SAY "BYE BYE" BEFORE IT'S TOO LATE: The legendary Broadway hit, "Bye Bye Birdie" will be playing at the Lyceum Theatre. The ACT San Diego musical, is about rock star, Conrad Birdie, who is going into the Army and leaving his devastated town behind. Don't miss it because tonight's showing is the last, so say your "bye bye"'s now. Showtimes are 1 p.m. and 4 p.m. Tickets can be purchased here.
WALK THE LINE: You can learn something at Stone Brewing World Bistro & Gardens tonight, and this time not just beer. A screening of the movie, "End of the Line," about the real-life impact of overfishing on our oceans, will be showing from 7:30 p.m. to 9:30 p.m. Tickets are $10 and include a 12 oz. Beer, wine or fountain drink. Make sure to dress warm and bring a lawn chair because the showing is outdoors.
SHH, SPEAKEASY: Before the long workweek begins, step back into the prohibition age with some smooth jazz sounds, sophisticated cocktails and silent films. Alchemy is where it's all happening from 8 p.m. to 12 a.m. Look out for featured bartender, Erin McDougal and resident mixologist, Frankie Thaheld. This free event happens every first Sunday of the month.
Get Events Sent Straight to You: Why bother looking for what's happening tonight? Let us do the work for you:
Text SDTONIGHT to 622339