"I don't wanna be your f----- dog," Nashville native Sophie Allison, aka Soccer Mommy, sings on "Your Dog," the first single from her highly anticipated debut album, "Clean."
The 20-year-old singer/songwriter recently wrapped up production work on the album with Gabe Wax, who has produced albums for War on Drugs, Deerhunter and Beirut.
"His manager got in touch with my label, and then he came to a show and we got coffee ... I wasn't really planning on working with a producer and then I met Gabe and it was pretty fun. All of our ideas worked together, and I never really felt like a clashing of opinions or ideas for what we should do with a song. I was doing what I usually did in a more professional way -- I just put a little more thought into everything," Allison told me over the phone in January.
"It felt like the same thing as working on a song in my room," she added.
Allison first generated buzz by posting bedroom recordings on Bandcamp while she was studying music business at NYU. After spending two years in college, she realized it made more sense to live the music business than to just study it.
"Once I decided to take off school, once that kind of happened, I wasn't going to pay to have an apartment when I was on tour," Allison said.

So, she moved back in with her parents in Nashville, rent-free, just wrapped up a tour with Phoebe Bridgers, and heads out on her own this spring. It seems like Soccer Mommy has the music business pretty dialed already.
Soccer Mommy headlines Soda Bar on Monday, April 9. Get tickets here.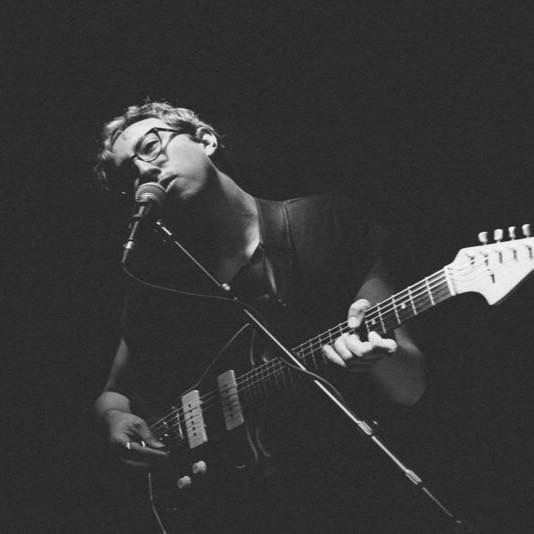 Rutger Rosenborg was almost a Stanford poet-neuroscientist before he formed Ed Ghost Tucker. Whoops. He now fronts the Lulls and makes music on his own when he's not writing. Follow his updates on Instagram and Twitter (@RArosenborg), add him on Facebook or contact him directly.