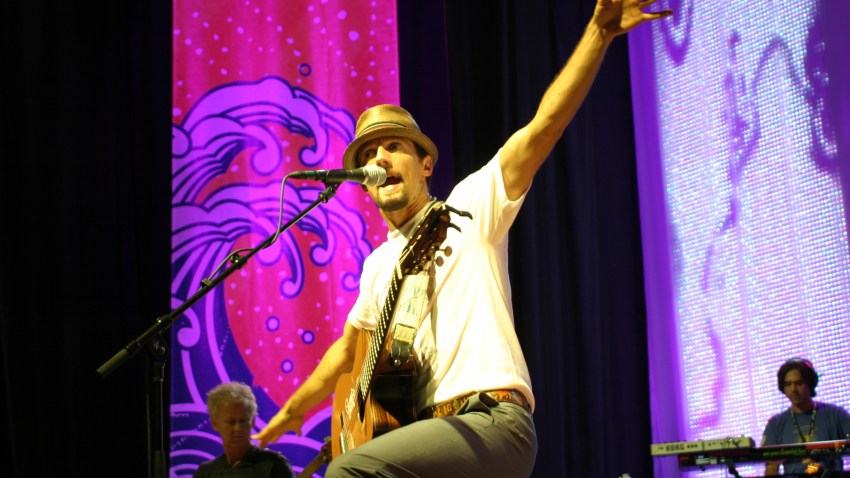 JASON MRAZ: The Cricket Wireless Amphitheater will be hosting Jason Mrazs' special hometown appearance as part of his last North American show of 2009. The show starts at 6 p.m. with Brett Dennen as special guest and Bushwalla hosting. Reserved seats will be available for $1, while lawn seats will be FREE, with NO additional service charges. Also support great work being done by charities like Surfrider Foundation, VH1 Save the Music, and San Diego Youth Services.
FIFTH AVENUE AUTO SHOWCASE: The Fifth Avenue San Diego car show is a free event that will showcase panoramic views of luxury, high-performance automobiles ranging from the traditional classics to lavish modern vehicles. As you travel down 5th Avenue, you can admire everything from Italian exotics such as Ferraris and Maseratis to Detroit muscle cars like Chevelles and Corvettes to special interest classics cars including original and restored Cadillacs and Packards. The event is held from noon to 4 p.m. To get more information click here.
SNOW WHITE AND THE SEVEN DWARFS: The Marie Hitchcock Puppet Theater in the beautiful and historic Balboa Park with Gaston' Puppets presents a new show never seen before. Laugh, laugh, laugh as you watch how the seven dwarfs hide Snow White from the evil queen and her mean mirror. Children tickets are $3 and Adults are $4. Show times are 11 a.m., 1 p.m., and 2:30 p.m. For other shows and information click here.