TGI Weekend. Summer may be winding down but there's still plenty of outdoor fun to be had in San Diego. This weekend, you'll find car shows, live music, baseball and a scenic bike ride among the things to do in our city. Get up. Get out. Play.
Thursday, Aug. 22
Summertime Sailor Days
9 a.m. to 2 p.m., The Maritime Museum of San Diego
The Maritime Museum of San Diego continues its run of Summertime Sailor Days, a weekday program that gives visitors firsthand experience of traditional sailor tricks like knot-tying, plus boatloads of extra arts, crafts, and other activities. The summertime fun is included in admission into the museum, which costs $18 for adults, $13 for seniors (age 62+), military and students (age 13 to 18), and $8 for kids ages 3 to 12. Summertime Sailor Days run weekdays through Sept. 2, from 9 a.m. to 2 p.m.
Summer Safari
9 a.m. to 5 p.m., San Diego Zoo Safari Park
The San Diego Zoo Safari Park continues its run of Summer Safari, a series of seasonal activities, live music, arts, crafts and pop-up entertainment for visitors of all ages. Visitors will also be treated to up-close encounters with Safari Park critters and a variety of evening shows on select dates. Summer Safari runs through Sept. 1 and is included in the price of admission to the park. A 1-day pass for those 12 and older costs $56, while a 1-day pass for kids ages 3 to 11 costs $46. San Diego Zoo and Safari Park members can enjoy Summer Safari with their membership.
The Cado: A Pop-Up Museum
10 a.m., 250 North City Dr. in San Marcos
Love avocados? Of course, you do! The Cado, an interactive pop-up museum celebrating the beloved pitted fruit, continues its run in San Marcos, just a few blocks away from Cal State University San Marcos. The museum promises to give guests a thorough look at the power of the avocado – from seed to skin – and everything that makes it such a special fruit. Six large-scale art installations will make the pop-up museum especially selfie-worthy, so make sure your phone is fully charged before making your way through The Cado. The attraction is open Thursday through Sunday, through Sept. 22. To visit, you must reserve your time slot ahead of time online. Tickets cost $19 for adults and $14 for kids age 12 and under. The learn more about the project – and the work it took for it to be ripe to open this summer – read this.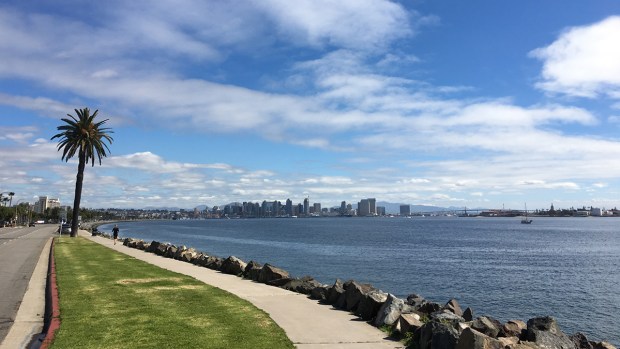 8 Must-See Ocean Views in San Diego
Del Mar Races
12 p.m., Del Mar Racetrack
And, they're off! The 2019 Del Mar Racing season continues at the famous seaside track now through Sept. 2 (closed on Mondays and Tuesdays). Stretch Run admission costs $6, which includes access to the grandstand west of the finish line and the infield. An upgrade to $10 Clubhouse admission allows access to the grandstand east of the finish line, as well as those Stretch Run areas. If you plan on hitting the track many times throughout the summer, you may want to spring for a $25 Stretch Run season pass. In addition to the races, the track will host lots of special events – such as food festivals and concerts – throughout its 80th annual summer racing season.
North Park Thursday Market
3:30 p.m. to 7:30 p.m., North Park Way & Granada Avenue (North Park)
North Park is known for its interesting small businesses and, on Thursdays year-round, local vendors and artisans are showcased at this popular farmers market located on the corner of North Park Way and 29th Street. On the shopping list: farm-fresh fruits and vegetables, meat, eggs, sauces, bread and even handcrafted gifts from local, small businesses. The free event also features live music.
Music in the Courtyard
4 p.m. to 7 p.m., The Headquarters at Seaport
As the evening rolls in, enjoy live music in the outdoor courtyard at The Headquarters at Seaport. This event is free; there are two sessions left for this summer: this Thursday and next.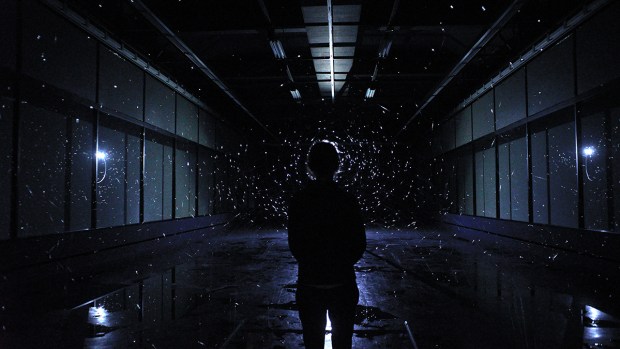 Light, Darkness & Rainbows: Look Inside Wonderspaces 2019
Oceanside Sunset Market
5 p.m. to 9 p.m., Main Street Oceanside
Each Thursday, year-round, the Oceanside Sunset Market brings about 200 local merchants together for this sunset marketplace spanning four blocks in downtown Oceanside. Shoppers can expect vendors showcasing homemade goods and tasty grub, plus live music and, of course, an incredible ocean view. The family-friendly weekly event also features Dorothy's KidZone filled with activities for the little ones. The free market is located on Pier View Way, west of Coast Highway. Rain may cancel the event, so check the weather before making your plans.
La Mesa Classic Car Show
5 p.m. to 8 p.m., La Mesa Village (3rd Street and La Mesa Boulevard)
The La Mesa Classic Car Show continues its run every Thursday in the heart of La Mesa Village, showcasing pre-1974 cars, trucks, and vans. The free weekly event ramps up from 5 p.m. to 8 p.m. and features DJs and live bands performing at 3rd Street and La Mesa Boulevard, as well as awards honoring the night's best rides. The Car Show runs through next Thursday, Aug. 29.
California Dreaming: Summer Beach Party
6 p.m. to 9 p.m., Bahia Resort Hotel
Nothing says summer in San Diego quite like a beach party. Bahia Resort Hotel on Mission Bay hosts another round of its weekly California Dreaming bash. The event includes a clam bake (steamed mussels and clams) and BBQ (chicken, baked beans, watermelon) on the sand, cocktails (insider tip: it's a cash bar), live music, dancing and, of course, that San Diego sunset. Tickets cost $56 for adults and $28 for children ages 5 to 12; those in groups of 10 or more can get $50 tickets. Anyone can join the party – even if you're not staying as a guest at the Bahia. There are two installments left of this summertime event: the party this Thursday evening and next.
Outrageous, 'Oz-some' Eats at the San Diego County Fair
Craft Workshop: Macrame Boho Fringe Plant Holder
6:30 p.m. to 9 p.m., Culture Brewing Co. (Ocean Beach)
Here's a way to get dually crafty: this workshop at Culture Brewing Co. (4845 Newport Ave.) in Ocean Beach will focus on how to make a boho-inspired plant holder, pint in hand. A $40 fee gets you step-by-step instructions for the craft project, plus all materials, a 6-inch pot for your plant, and a Culture Brewing brew of your choice. No experience is required.
Santee Summer Concerts: The Mighty Untouchables
6:30 p.m. to 8 p.m., Town Center Community Park East
This is it: the final jam session of the summer in Santee. The community's free Thursday night concert series at Town Center Community Park East wraps up this week with music by The Mighty Untouchables, a band that covers everything from Motown and classic rock to Latin, country and pop hits. In addition to the live music, the event includes activities for the family and on-site food vendors. This time, these local vendors will set up shop: Delish Dogs; Gnarly Nachos; Kona Ice; Maui Wowi. Bring a blanket or lawn chairs, and you've got yourself a nice evening outdoors with the family. Parking does fill up here, so plan accordingly.
Sunset Poolside Jazz
6:30 p.m. to 9:30 p.m., The Westgate Hotel
The Westgate Hotel in downtown San Diego continues its Thursday night summer concert series, Sunset Poolside Jazz, taking place at the hotel's rooftop pool deck. Each Thursday through Sept. 12, Southern California jazz musicians will take the stage, playing smooth tunes as the sun sets in America's Finest City. The lineup of artists is curated by Gilbert Castellanos, a trumpet virtuoso, composer and educator in the local jazz community. You don't need a ticket to get into Sunset Poolside Jazz, but you do need to purchase a minimum of $25 in food and drinks at the venue to gain access to the concert. No reservations are required; the tables are first come, first serve. On-site parking is available for $10. This Thursday's show features Irving Flores.
'Rear Window'
8 p.m. (Thursday and Friday), Cinema Under the Stars
"Rear Window," Alfred Hitchcock's 1954 spine-tingling dive into voyeurism, will screen this Thursday and Friday at 8 p.m. at Cinema Under the Stars in Mission Hills. Since the theater on Goldfinch Street is outdoors and it can be a bit chilly at night, the venue offers blankets, space heaters and other amenities to keep patrons warm and cozy. Admission is $18 at the box office, or you can reserve your seat in advance for $20.
Kacey Musgraves: 'Oh What a World' Tour II
8 p.m., Cal Coast Credit Union Open Air Theatre at SDSU
Award-winning hitmaker Kacey Musgraves ("Follow Your Arrow," "Rainbow") brings her talents to the Cal Coast Credit Union Open Air Theatre Thursday night, where she'll drop in on her "Oh What a World" tour. Tickets start at $67.
Where to Eat at Petco Park in 2019: Local Favorites
Friday, Aug. 23
Wonderspaces: In Common
Times Vary, B Street Pier (San Diego)
Prepare to immerse yourself in a world of wonder. The traveling art exhibit, "Wonderspaces," continues its run in San Diego with more than a dozen interactive pieces waiting to be explored. The theme of this year's exhibit, "In Common," delves into how people are shaped by their experiences, environments, and relationships. Several of the pieces allow guests to become part of the art, including "Where Thoughts Go," which aims to transform a person's thought into a shareable sleeping creature. Likewise, guests will become constellations in Maja Petrić's "We Are All Made of Light." The art piece uses artificial intelligence and other technologies to manipulate light and space. "Wonderspaces: In Common" runs through Sept. 1 but tickets to a specific time slot must be secured in advance. Tickets cost $24 during the week and $27 during the weekend. A discount is available for seniors, students, military and children. Get tickets here.
Jail Mini-Museum at The Headquarters
10 a.m. to 9 p.m., The Headquarters at Seaport (between Kitson and Madison San Diego)
The Headquarters at Seaport is a solid place to shop and eat but, if you're a San Diego history buff, you may want to pop into a free mini-museum located at its core, between the Kitson and Madison San Diego stores. There, you'll find a fully-restored, 8-cell jail block housing historic photos and San Diego Police Department memorabilia. You see, The Headquarters – built in 1939 – sits in the very complex that served for many decades as the SDPD's headquarters. The site is listed on The National Register of Historic Places. It was restored and reopened as The Headquarters and Seaport shopping and dining complex in 2013. Read all about the site's rich history here.
SDUSD Art Gallery at Seaport
11 a.m. to 6 p.m. (Friday through Sunday), Seaport Village
Seaport Village and the San Diego Unified School District have joined forces to launch a student-led art gallery located within Seaport Village. The 640-square-foot SDUSD Art Gallery at Seaport is in the easternmost area of the waterfront landmark, closest to the San Diego Convention Center. The gallery will showcase a rotating selection of artwork curated from more than 12,000 San Diego students in Pre-K to 11th grade. The gallery is open each week, Friday through Sunday, from 11 a.m. to 6 p.m. Entry is free.
Pretty Poppies: Spring Flowers Bloom at Mission Trails
Second Chance Beer Co. Turns 4
12 p.m. (Friday through Sunday), Second Chance Beer Co.
Second Chance Beer Co. turns 4 this weekend, and the craft brewery's Carmel Mountain tasting room (15378 Avenue of Science, #222) plans to celebrate proper. The anniversary party will include the release of a new beer brewed in collaboration with AleSmith Brewing, plus art-themed activities, and special flights. Cheers!
Shoes & Chews: Carla & Linda's Walking Food Tour
1:30 p.m. to 4:30 p.m., South Oceanside
Oceanside is experiencing a bit of a restaurant renaissance, and these "Shoes & Chews" walking food tours allow you to taste what's cooking in the waterfront city in San Diego's North County. Friday's three-hour foodie tour – led by locals Carla and Linda – will span south Oceanside, with stops at PCH Bar & Grill, URGE, Privateer and Wrench & Rodent. Tickets cost $49 per person (foodies 16+ only) and include tastings of specially chosen items, plus a little history lesson on each restaurant, chef and the surrounding area. Shoes & Chews started in 2015; today, the tour hits the streets of Oceanside every weekend, usually Friday, Saturday and Sunday.
Food Truck Friday
4:30 p.m. to 8:30 p.m., Balboa Park
Balboa Park's "Food Truck Friday" rolls into the landmark again this week, a summertime series centered on tasty local eats and laid-back family fun. The weekly event brings a rotating selection of about a dozen food trucks to Plaza de Panama and El Prado Walkway every Friday from 4:30 p.m. to 8:30 p.m. As visitors grab food from vendors, they can also enjoy live musical performances, dancing, and activities for the kids hosted by various Balboa Park organizations. Bonus: some participating museums in Balboa Park will host special evening hours and programs on Fridays, too, so after enjoying Food Truck Friday, you can stick around to peruse a museum or two. Food Truck Friday runs through Sept. 27.
SOJA
After the Last Race, Seaside Stage at Del Mar Racetrack
Grammy-nominated reggae band, SOJA ("Not Done Yet," "I Don't Wanna Wait"), headlines the Seaside Stage at the Del Mar Racetrack Friday night, performing after the final horse race of the day. The 18+ concert is free with paid admission to the track ($6 for Stretch Run); if you arrive after the last race just for the concert, tickets cost $30.
Cruisin' Grand
5 p.m. to 9 p.m., Downtown Escondido (Grand Avenue, from Orange to Ivy streets)
Gearheads, here's another one for you: Escondido's long-running car show – Cruisin' Grand – hits the streets of downtown Escondido, specifically Grand Avenue, from Orange to Ivy streets, every Friday night through September. The free event features a parade of pre-1973 cars slowly cruising up and down Grand Avenue, from vintage American hot rods and classics to custom rides. The event is free and often includes live music; awards are given weekly to five show-stopping cars.
The Hottest Shows of Summer and Beyond
Hidden City Sounds: Kiyoshi
6 p.m., Lyric Court at California Center for the Arts Escondido
Each Friday through Oct. 4, the California Center for the Arts in Escondido hosts "Hidden City Sounds," a lively event at Lyric Court featuring live music, DJs, food trucks, activities, and a cash bar. The event tries to highlight a different style of music each time. This Friday, it's all about the fusion of upbeat hip-hop and soul as wordsman Kiyoshi hits the stage. The event is free but organizers recommend reserving your spot ahead of time online.
Sunset Sessions
6 p.m. to 9 p.m., 10 Barrel Brewing
10 Barrel Brewing pub in downtown's East Village hosts the penultimate installment of its summer "Sunset Sessions," where patrons can enjoy free live music on the rooftop alongside their pints. Get there early to get in on Happy Hour specials, including $4 beers from 3 p.m. to 6 p.m. Sunset Sessions wraps up next Friday, Aug. 30.
Hops on the Harbor: Ballast Point
7 p.m. to 10 p.m., Flagship Cruises & Events
Enjoy a cruise around the San Diego Bay featuring sights, bites, and craft brews. Every month, Hops on the Harbor highlights a local brewery and, this time, it's the best from San Diego's craft pioneer, Ballast Point. Currently San Diego's largest brewery (surpassing Stone this year), the longtime beer brand is known for its unique and flavorful IPAs. This month's Hops on the Harbor menu will feature four 6-ounce Ballast Point tastings expertly paired with four courses. For instance, a Seafood Boil of shrimp, crab, mussels, and veggies will be paired with Ballast Point's BP Lager, while Tuscan Porchetta (herb-stuffed pork roast with crispy pork belly and lemon parsley pesto) is paired with the brand's San Diego's Padres-themed ale, the Swingin' Friar Ale. The dinner cruise boards at 7 p.m. from 990 North Harbor Dr. and sails past the San Diego skyline, USS Midway, Star of India and other Maritime Museum ships and the Coronado Bay Bridge. Tickets cost $79.50 for adults and $47.70 for children ages 4 to 12; kids 3 and under are free. Reservations are recommended.
Meet the Man Operating the Balboa Park Carousel For The Last 46 Years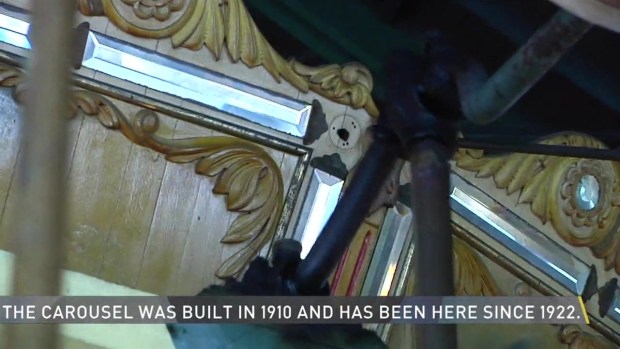 San Diego Padres vs. Boston Red Sox: Game 1
7:10 p.m., Petco Park
The San Diego Padres swing into a 3-game series at home against the Boston Red Sox. Get to Petco Park before the ballgame to enjoy BeerFest, a pre-game party at Park at the Park featuring $5 beer deals from local and national breweries. Tickets to the Friday night baseball game start at $25.
Rooftop Cinema Club: 'Crazy, Stupid, Love'
8:30 p.m., Manchester Grand Hyatt San Diego
The 2011 post-divorce dating flick, "Crazy, Stupid, Love" starring Steve Carell and Ryan Gosling, hits the big outdoor movie screen Friday night on the scenic rooftop at the Manchester Grand Hyatt. The 18+ screening is part of the hotel's ongoing Rooftop Cinema Club, movies shown under the stars, set alongside stunning views of the San Diego skyline. Tickets start at $17; you can self-park in the hotel's garage for four hours for free if you buy food (other than popcorn or candy) or drinks at the Rooftop Cinema Club. For this event, Rooftop Cinema Club is partnering up with Bumble to celebrate singles, and a "Profile Doctor" for the company will be on deck to dish out advice.
Saturday, Aug. 24
Yoga in the Courtyard
9 a.m. to 10 a.m., The Headquarters at Seaport
Start your weekend off with a little bit of wellness at this free yoga session in the courtyard at The Headquarters. Bring your own yoga mat and water, and let the centering begin. These yoga classes are held here every Saturday morning this month and return weekly in December.
La Vuelta Summer Festival
10 a.m. to 6 p.m., Logan Avenue (Barrio Logan)
This community festival – which spans three blocks on Logan Avenue, from Evans to 26th Street – will celebrate the culture and heritage of Barrio Logan through art, music and food. The 3rd Annual La Vuelta Summer Festival includes 70+ vendors, exhibits, craft beer gardens, a classic car show, Aztec dancers and ballet folklorico. The event is free and open to all.
Art & Empire: The Golden Age of Spain
10 a.m., San Diego Museum of Art
Check out the San Diego Museum of Art's newest exhibition, "Art & Empire: The Golden Age of Spain," on display daily through Sept. 2. The exhibition showcases more than 100 works produced by leading artists from Spain and its global territories during the country's Golden Age, a time when, as the museum notes, the country's "visual arts, architecture, literature, and music all reached unprecedented heights." Artists featured in the exhibition include Diego Velázquez, Bartolomé Esteban Murillo, Francisco de Zurbarán, Jusepe de Ribera, El Greco, and many more. This marks the first time since the 1935 exhibition for the California Pacific International Exposition that all five of the Spanish masters represented in the Museum's building façade—Velázquez, Murillo, Zurbarán, Ribera and El Greco— are being shown together at the museum. Entry to the "Art & Empire" installation costs $5 in addition to museum admission, which is $15 for adults and free for kids 17 and under. The San Diego Museum of Art is open daily at 10 a.m., except Sunday when it opens at 12 p.m. The museum is closed Wednesdays.
Things to Do at Balboa Park
Cook With an Italian Chef & Market Tour
10 a.m. to 2 p.m., Little Italy
This weekly event in Little Italy gives you a chance to cook alongside a trained chef while discovering the community's charming open-air farmers "mercato." Here's how the tour works: a chef-guide will walk with you through the market, pointing out local vendors specializing in fresh ingredients. Together, you'll taste-test items and buy what you need to create your meal before heading to the guide's home to partake in a cooking lesson. You'll cook three dishes – an appetizer and two main dishes – and also enjoy a glass of wine and panna cotta for dessert. This cooking tour costs $79 per person and is usually available every Saturday.
Legendary Tour: Hotel Del Coronado
10 a.m., Hotel Del Coronado
San Diego history buffs, this one's for you. The iconic Hotel Del Coronado is currently offering a daily tour at 10 a.m. dubbed the "Legendary Tour," which explores the landmark's rich 130-year-old heritage. Learn about the celebrities, royalty and beach-loving families who have gravitated toward The Del over the decades, and the hotel's most notorious guest, Kate Morgan, who checked into the hotel in 1892 whom some believe never really checked out. The 90-minute tour costs $40 for adults; kids 5 and under can join for free. You must register ahead of time. By the way, The Del is currently undergoing the first phase of a $200 million revitalization project called the "Master Plan." It includes the preservation of historic sites and a new History Gallery. Read all about that here.
Country Beer Jam
12 p.m., Seaside Concert Area at Del Mar Racetrack
This event at the Del Mar Racetrack will highlight craft beer and country music, with live performances by Nancarrow, Kimmi Bitter, and other artists, plus line dancing and a stein-holding contest. The event is free with paid admission to the racetrack; 21+ beer tasting wristbands can be purchased separately for $12.50, which gets you five 5-ounce beer tastings.
'The Underpants'
2 p.m. or 8 p.m., The Old Globe
"The Underpants" is a new farce created by comedian Steve Martin, and the fourth play Martin has presented at The Old Globe in Balboa Park. And, while the comedic storyline is literally about a pair of underpants, star Eddie Kay Thomas told NBC 7 it's also a tale about the rising tide of change in one society. The play runs at The Old Globe through Sept. 8. This Saturday, there are two showtimes: 2 p.m. and 8 p.m. Tickets start at $92.
Little Italy Urban Challenge
3 p.m. to 5 p.m., Little Italy
The Little Italy Food Hall hosts its first-ever "Urban Challenge" scavenger hunt around the neighborhood, featuring teams of two using clues to search for answers. The event will be hosted by Sam the Cooking Guy, also known as Sam Zien, the local TV host and cooking pro who runs the food hall's flagship eatery, Not Not Tacos. Tickets start at $10 per team of two; first, second, and third place winners will take home Little Italy Food Hall gift cards.
The $200M Revitalization of The Del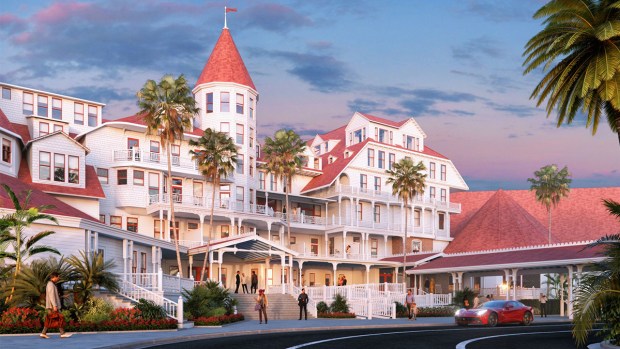 Summer Movies in the Park
5 p.m., 6 p.m., 6:30 p.m., or 7 p.m., Locations Vary
San Diego's ongoing, free event, "Summer Movies in the Park," will offer several outdoor movie screenings this Saturday at parks across the county, all starting between 5 p.m. and 7 p.m.. For instance, a screening event for "Aquaman" starts at 5 p.m. at the Junior Seau Pier Amphitheater (300 North The Strand) in Oceanside, while "Madagascar" screens at 7 p.m. at Rancho Bernardo Community Park (18448 West Bernardo Dr.). These events often include free activities before the movies begin at dusk, so you may want to get there a little early. Bring chairs, a blanket and a picnic and make a whole night of it.
San Diego Padres vs. Boston Red Sox: Game 2
5:40 p.m., Petco Park
The Friars take on the Red Sox in game two of this weekend's series at Petco Park in downtown San Diego. Saturday's game includes a bonus at the ballpark: the "Sky Blast" fireworks show. Tickets start at $29.
Little Italy Summer Film Festival
7:30 p.m., Amici Park Amphitheatre (W. Date and State streets in Little Italy)
Little Italy's weekly Summer Film Festival presents its final screening of the season under the stars at the Amici Park Amphitheatre. As always, the screening features an Italian film with English subtitles. Attendees are encouraged to bring a picnic, snacks and blanket to snuggle up in during the show.
Chaka Khan with Special Guest Macy Gray
7:30 p.m., Embarcadero Marina Park South
The Queen of Funk headlines this Bayside Summer Nights concert at Embarcadero Marina Park South, featuring special guest Macy Gray. Fans can expect 10-time Grammy winner Chaka Khan's soulful voice to fill the venue – the very voice that made unforgettable hits like "I Feel for You" and "I'm Every Woman." Tickets range from $28 to $89; at last check, the show was sold out, but the box office may release a limited number of tickets closer to showtime.
Stand-Up Comedy
7:30 p.m., 9:30 p.m. and 9:45 p.m., American Comedy Co. and The Comedy Store
Looking for a good laugh? Try a stand-up comedy show at two prime San Diego venues: downtown's American Comedy Co. or The Comedy Store in La Jolla. This Saturday night, funnyman Orny Adams brings his stand-up act to The American Comedy Co. with shows at 7:30 p.m. and 9:30 p.m. Tickets start at $10. Meanwhile, over at The Comedy Store, writer, actress and comic Sarah Tiana ("Chelsea Lately," "@Midnight on Comedy Central") will headline 21+ shows at 7:30 p.m. and 9:45 p.m.; those tickets cost $20.
Mission San Diego Turns 250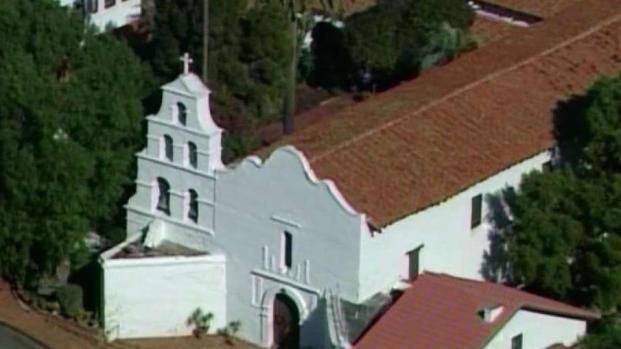 Sunday, Aug. 25
12th Annual Bike the Bay
6:30 a.m. to 1 p.m., Embarcadero Marina Park South
Bike the Bay is back, a non-competitive cycling event spanning a scenic, 25-mile route through five San Diego communities: Coronado, Imperial Beach, Chula Vista, National City and downtown San Diego. In addition to enjoying bayside views along the Bayshore Bikeway route, participants get to ride across the Coronado Bay Bridge. After the ride, participants are invited to Embarcadero Marina Park South in downtown San Diego for a festival featuring food, a beer garden and entertainment. The registration fee for Bike the Bay is $70 and includes access to rest stops, entry to the post-ride festival and a souvenir. Proceeds from the event benefit the San Diego County Bicycle Coalition.
Guided Nature Walk
9:30 a.m. to 11 a.m., Mission Trails Regional Park
Start your Sunday with a little nature walk at Mission Trails Regional Park. A trail guide will take visitors through one of three trails – the Oak Grove Loop, the Visitor Center Loop or the Riverside Grinding Rocks – while talking about the plants, animals, geology, history, and ecology of the park. These weekly guided walks are free and open to the public and begin at the Visitor Center. Wear sturdy shoes and bring water, a hat, and sunscreen. Rain cancels the walk.
Lane Field Park Market
10 a.m. to 4 p.m., Lane Field Park (Downtown San Diego)
Every Sunday, from 10 a.m. to 4 p.m., a group of vendors sets up shop at Lane Field Park in downtown San Diego for this open-air market focusing on our city's creative food, drinks, art, and craft scene. The family-friendly market typically includes live music, lawn games, pop-up installations, and other lively entertainment. It is located at 1009 N. Harbor Dr., near West Broadway, opposite of the Broadway Pier.
Gaslamp Artisan Market
10 a.m. to 3 p.m., Gaslamp Quarter (Fifth Avenue)
Peruse more than 30 local artisans offering carefully-curated, handmade products at this weekly outdoor market in the Gaslamp Quarter. The Gaslamp Artisan Market sets up shop every Sunday on Fifth Avenue, between Market Street and Island Avenue.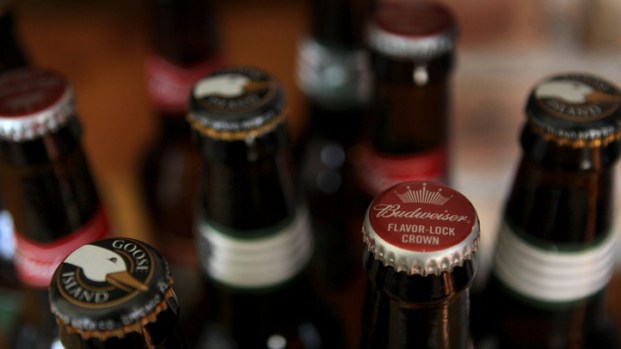 San Diego's Top Breweries
Bluegrass & Beer
1 p.m. to 3 p.m., Duck Foot Brewing Company (Miramar)
Love a good acoustic, twang-heavy jam session? Duck Foot Brewing (8920 Kenamar Dr., Suite 210) in Miramar hosts another installment of Bluegrass & Beer at its tasting room this Sunday. Come for the free music, stay for the craft brews. The event goes down on the second and fourth Sundays of the month – same time, same place.
Live Music: Modern Day Moonshine
1 p.m., Liberty Public Market
Need an easy idea for something to do on Sunday? Head over to Liberty Public Market's patio, where Modern Day Moonshine – a trio with a whole lot of soul – performs a free afternoon concert. The group is known for covering hits from legends of the late 1960s and early 1970s. To make a day of it, grab a bite from one of the many vendors inside Liberty Public Market, take your food to the patio and eat as you enjoy the live music.
San Diego Padres vs. Boston Red Sox: Game 3
1:10 p.m., Petco Park
The final game of the weekend between the Padres and Red Sox goes down at Petco Park. Sunday is Military Appreciation Day at the ballpark, where the team and fans will give special thanks to the men and women who serve in the U.S. military. Tickets start at $20.
Back-to-School Bash
2 p.m. to 4:30 p.m., The Shoppes at Carlsbad (Dave & Busters Wing)
The Shoppes at Carlsbad host this free back-to-school party that includes giveaways, entertainment and a chance to meet Nickelodeon star Sean Ryan Fox. The actor will snap photos with fans at 2 p.m. at the Dave & Busters Wing at The Shoppes.
Sunday Spreckels Organ Concert
2 p.m., Spreckels Organ Pavilion at Balboa Park
Enjoy a free, hour-long organ concert Sunday at Balboa Park's famed Spreckels Organ Pavilion. At the keys, the audience will typically find Raul Prieto Ramirez, the city's San Diego Civic Organist and Artistic Director of the Spreckels Organ Society. Prieto Ramirez hails from Spain and, as he told NBC 7 last year, hopes to keep the program interesting – from Bach to Queen – at the historic Spreckels Organ. Pets are welcome, and so are picnics.
The O'Jays and Commodores
7:30 p.m., Embarcadero Marina Park South
This Bayside Summer Nights concert at this downtown waterfront venue will feature the classic R&B stylings of The O'Jays and Commodores. Fans will hear those feel-good hits from the 1970s and 1980s, including The O'Jays' catchy "Love Train" and "Brick House" from the Commodores. General admission tickets on the lawn start at $25; other seating ranges from $31 to $95.
Free or Cheap Things to Do in San Diego
Times and locations vary

Free or Cheap Things to Do in San Diego
Looking to save some cash, but still enjoy the city? In San Diego, there are still plenty of activities to enjoy for free or on the cheap. Go for a hike at Torrey Pines State Park or Cowles Mountain, stroll Balboa Park, try a new craft brewery, admire the murals of Chicano Park or read a book at a downtown park. Get out there and explore America's Finest City.
Do you love the weekend in San Diego? Are you looking for things to do? Join our Facebook group, Your San Diego Weekend. We're sharing weekend events, things to do with the whole family, weather, the newest restaurant openings and more! Click here.