TGI Weekend! San Diego is ushering in spring with foodie festivals, floating lanterns, outdoor entertainment and, of course, flowers. Get up. Get out. Play.
Thursday, March 21
The Flowers Fields at Carlsbad Ranch
9 a.m. to 6 p.m., The Flowers Field at Carlsbad
Possibly San Diego's most beloved springtime tradition, The Flowers Fields at Carlsbad Ranch are open now through May 12. The beautiful burst of blooms at the famous flower fields are back in their brilliant glory, with prime viewing season running now through Mother's Day. As usual, for about eight weeks, visitors can enjoy displays of colorful Giant Tecolote Ranunculus spanning the 50-acre site. The Flower Fields are open daily from 9 a.m. to 6 p.m.; tickets cost $18 for adults, $16 for seniors 60+, and $9 for children ages 3 to 10. If you plan on visiting a few times this season, you may want to spring for a season pass ($39 for adults, $20 for kids). Keep an eye on the Flower Fields website, too, as the venue hosts lots of family-friendly, fun events throughout its run, usually on the weekends.
Carlsbad Flower Fields: 2019 Season
26th Annual San Diego Latino Film Festival
Times Vary (Through Sunday, March 24), AMC Fashion Valley 18 and Digital Gym Cinema
The San Diego Latino Film Festival continues its 2019 run highlighting Latino cinema, arts, and culture. This year, films will be screened at AMC Fashion Valley 18 on Friars Road and at Digital Gym Cinema on El Cajon Boulevard. The festival – which ends this Sunday – showcases more than 160 films from Latin America, the U.S., and Spain, plus parties and meet-and-greet sessions with filmmakers. Attendees can purchase individual movie tickets for around $12 or buy a 5-ticket pass for $50.
Hershey Felder: 'Beethoven'
2 p.m. and 7 p.m., Lyceum Theatre
San Diego Repertory Theatre's best-selling artist of all time – Hershey Felder – brings the story of Ludwig van Beethoven to life at the Lyceum Stage. Felder's skills as a pianist and storyteller are on full display in this production featuring some of the composer's greatest works, from "Moonlight Sonata" to the "Ninth Symphony." Felder performs twice Thursday: 2 p.m. and 7 p.m. Tickets range from $36.50 to $88.
North Park Thursday Market
3:30 p.m. to 7:30 p.m., North Park Way & Granada Avenue (North Park)
North Park is known for its interesting small businesses and, on Thursdays year-round, local vendors and artisans are showcased at this popular farmers market located on the corner of North Park Way and 29th Street. On the shopping list: farm-fresh fruits and vegetables, meat, eggs, sauces, bread and even handcrafted gifts from local, small businesses. The free event also features live music.
Landon Donovan Joins the San Diego Sockers
Oceanside Sunset Market
5 p.m. to 9 p.m., Main Street Oceanside
Each Thursday, the Oceanside Sunset Market brings about 200 local merchants together for this sunset marketplace spanning four blocks in downtown Oceanside. Shoppers can expect vendors showcasing homemade goods and tasty grub, plus live music and, of course, an incredible ocean view. The free market is located on Pier View Way; the rain may cancel the event, so check the weather before making your plans.
Friday, March 22
Desert Bloom Season
Dawn to Dusk, Anza-Borrego Desert State Park
The peak of wildflower season in San Diego's desert region continues this weekend, as desert dandelions, sand verbena and other colorful species blanket Anza-Borrego Desert State Park. Thanks to the consistent rain over the winter, this year's bloom is robust and vibrant. If you're planning a trip to the desert to see the flowers, you could start your trip at the Anza-Borrego Desert Natural History Association or the Anza-Borrego Desert State Park Visitor Center, both located along Palm Canyon. Here's an in-depth guide on where to see those blooms.
San Diego Whale Watching Tours
9:30 a.m. or 1:30 p.m., Flagship Cruises & Events
Whale watching season in San Diego typically runs from December to April, when approximately 20,000 gray whales migrate along our coast. Flagship offers daily whale watching tours to catch a glimpse of the magnificent giants of the sea, led by marine experts from Birch Aquarium, who will explain the intricacies of the ocean ecosystem. The tours are aboard the two-story yacht, the Marietta, and last about three-and-a-half hours. Weekend prices cost $48 for adults and $24 for children ages 4 to 12. Check the Flagship website for departure times, depending on the day you choose to cruise.
The Biggest Upcoming Concerts of 2019
Museum of What? Love Tour
10 a.m. to 6 p.m., Encinitas
This pop-up museum experience in Encinitas (220 North El Camino Real) has been gaining a lot of attention for its blissful exhibits inviting visitors to live, laugh and love. The "Love Tour" aims to delight the senses as visitors touch, smell, feel and listen their way through more than 21 exhibits inspired by love and happiness. The displays have also been deemed very Instagram-worthy. General admission costs $24 for adults and $15 for children ages 4 to 15; kids 3 and under get in free. Hours vary by day; for this Friday, you can pick your time to visit between 10 a.m. and 6 p.m. when you buy your ticket online.
Bankers Hill Art & Craft Beer Festival
6 p.m. to 9 p.m., The Abbey
The 7th Annual Bankers Hill Art & Craft Beer Festival takes place across two levels of the historic Abbey on Fifth Avenue Saturday, showcasing San Diego's top-notch breweries, food, local artists, and live entertainment. More than a dozen local craft breweries will be pouring samples at the event including Thorn Brewing Co., Second Chance Beer Company, Pizza Port Brewing Company, and Coronado Brewing Company, to name a few. Bankers Hills eateries will roll out the tasty samples, too, including Cucina Urbana, The Corner Drafthouse, Barrio Star and more. The event is co-sponsored by the San Diego Brewers Guild and Metro CDC. Tickets cost $30 per person if purchased ahead of time, or $35 at the door, while supplies last.
Meet the Man Operating the Balboa Park Carousel For The Last 46 Years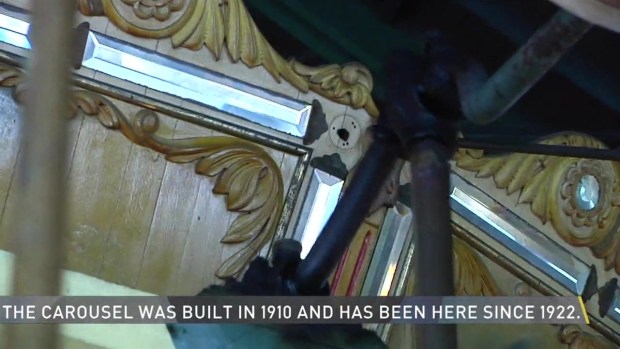 Laugh Outside
6 p.m. to 9 p.m., Quartyard
Laughter is medicine, and there will be plenty of it at "Laugh Outside: Live Comedy," a relatively new event at the Quartyard in downtown San Diego (1301 Market St.). This time, stand-up acts include Nicki Fuchs, Sumukh Torgalkar, and Michael Palascak; host Matt Stanton will keep the show moving. The all-ages, dog-friendly show is free before 7 p.m. with an RSVP ahead of time or $5 after 7 p.m.
San Diego Seals vs. Saskatchewan Rush
7 p.m., Pechanga Arena San Diego
Did you know San Diego now has a professional lacrosse team? Familiarize yourself with our newest sports home team, the Seals, in this match-up at Pechanga Arena. Our guys are playing against the Saskatchewan Rush this time; tickets start at $15.
Things to Do at Balboa Park
Hops on the Harbor: Modern Times Beer
7 p.m. to 10 p.m., Flagship Cruises & Events
Enjoy a craft beer dinner cruise around the San Diego Bay paired with suds from San Diego favorite, Modern Times Beer, best known for its lineup of aroma-driven, "sessionish" beers. The menu from this installment of "Hops on the Harbor" includes four 6-ounce beer tastings expertly paired with four courses. For instance, Modern Times' Fruitlands (Fruited Sour Gose) will be paired with Pan-Seared Salmon, while the brewery's Blazing World (Hoppy Amber) will be paired with a gourmet pasta bar featuring decadent penne and tortellini dishes. Also on the beer list: Dreamspeaker (Seasonal IPA) and Black House (Oatmeal Coffee Stout). The dinner cruise boards at 7 p.m. from 990 North Harbor Dr. and sails past the San Diego skyline, USS Midway, Star of India and other Maritime Museum ships and the Coronado Bay Bridge. Tickets cost $79.50 for adults and $47.70 for children ages 4 to 12; kids 3 and under are free. Reservations are recommended.
'Fantastic Beasts: The Crimes of Grindelwald'
8 p.m., Cinema Under the Stars
J.K. Rowling's magical movie, "Fantastic Beasts: The Crimes of Grindelwald," plays on the big screen this Friday and Saturday at Cinema Under the Stars. The outdoor theater on Goldfinch Street is amid its winter/spring screening season and, since it can be a bit chilly out, the theater offers blankets, space heaters and other amenities to keep patrons warm and cozy. Admission is $18 at the box office, or you can reserve your seat in advance for $20.
'Life After'
8 p.m., The Old Globe Theatre
Based on the book, music and lyrics by Britta Johnson comes "Life After," a musical centered on a 16-year-old girl grieving the loss of her famous father. The production begins its run at the Balboa Park venue Friday, where it remains through April 28. The Old Globe's Barry Edelstein will direct the American premiere, with choreography by Ann Yee, and music supervisions, arrangements and orchestrations by Lynne Shankel. Tickets range from $34 to $99 per person.
Saturday, March 23
Kids Day at The Flower Fields
9 a.m. to 5 p.m., The Flower Fields at Carlsbad Ranch
This Saturday is "Kids Day" at The Flower Fields at Carlsbad Ranch where the special agenda includes bubbles, a drum circle, interactive exhibits, face painting, balloon art and a musical petting zoo. Kids Day runs from 9 a.m. to 5 p.m. and activities are included with paid admission to the Flower Fields.
Cook With an Italian Chef & Market Tour
10 a.m. to 2 p.m., Little Italy
This weekly event in Little Italy gives you a chance to cook alongside a trained chef while discovering the community's charming open-air farmers "mercato." Here's how the tour works: a chef-guide will walk with you through the market, pointing out local vendors specializing in fresh ingredients. Together, you'll taste-test items and buy what you need to create your meal before heading to the guide's home to partake in a cooking lesson. You'll cook three dishes – an appetizer and two main dishes – and also enjoy a glass of wine and pannacotta for dessert. This cooking tour costs $79 per person and is usually available every Saturday.
Legendary Tour: Hotel Del Coronado
10 a.m., Hotel Del Coronado
San Diego history buffs, this one's for you. The iconic Hotel Del Coronado is currently offering a daily tour at 10 a.m. dubbed the "Legendary Tour," which explores the landmark's rich 130-year-old heritage. Learn about the celebrities, royalty and beach-loving families who have gravitated toward The Del over the decades, and the hotel's most notorious guest, Kate Morgan, who checked into the hotel in 1892 whom some believe never really checked out. The 90-minute tour costs $40 for adults; kids 5 and under can join for free. You must register ahead of time. By the way, The Del is currently undergoing the first phase of a $200 million revitalization project called the "Master Plan." It includes the preservation of historic sites and a new History Gallery. Read all about that here.
The $200M Revitalization of The Del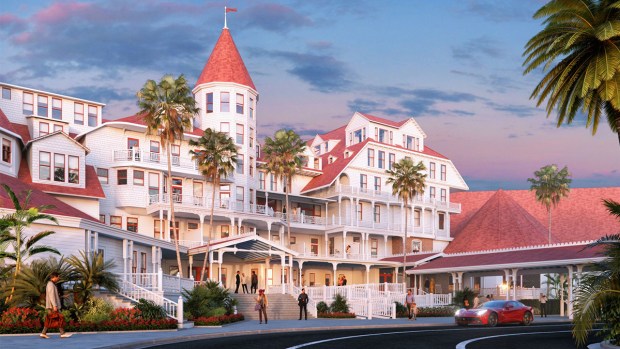 Fundamentals of Blind Tasting With Master of Wine Lindsay Pomeroy
12 p.m., CUCINA Urbana
Wine expert and educator Lindsay Pomeroy brings her deep knowledge to this Blind Tasting event at CUCINA Urbana. In addition to learning from one of the best in the wine biz, attendees will enjoy sips of wine paired with samples of the eatery's California-Italian fare. Tickets cost $55.
Vintana Vodka Fest
1 p.m. to 4 p.m., Vintana (1205 Auto Park Way)
Vintana in Escondido hosts Vodka Fest, where attendees can taste a variety of vodkas and bites, including the restaurant's Cheddar & Bacon Beef Sliders, Vegetable Spring Rolls, and Chef Deb's Brie Bites. The fest will also feature a blind tasting challenge and the chance to create your own spritzers. Early bird tickets cost $40; the price goes up to $50 at the door. Tickets include unlimited access to all food and vodka tastings.
Mission San Diego Turns 250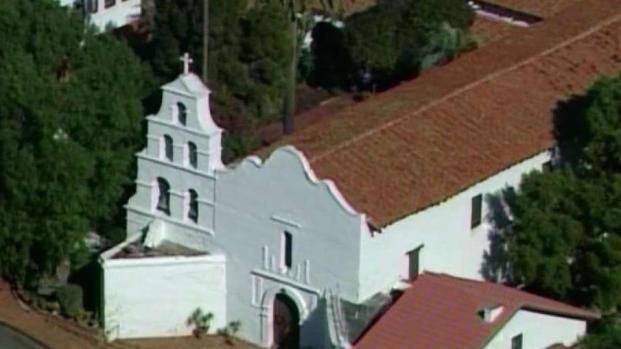 1,000 Lights Water Lantern Festival
4 p.m. to 8 p.m., Santee Lakes
1,000 Lights – a well-known water lantern festival that takes place across different U.S. cities – heads to Santee Lakes this Saturday. The event will boast food trucks, lively entertainment, interactive games, and the beautiful spectacle of twinkling lanterns floating across the lakes. A $25 adult ticket includes an environmentally-friendly lantern and decorating kit, and access to all of the live entertainment. Tickets for kids age 10 to 13 cost $13; kids age 9 and under get in free.
San Diego Gulls vs. Ontario Reign
7 p.m., Pechanga Arena San Diego
Cheer for the San Diego Gulls at this Saturday night home game as they take on the Ontario Reign. Tickets start at $25; the puck drops at 7 p.m.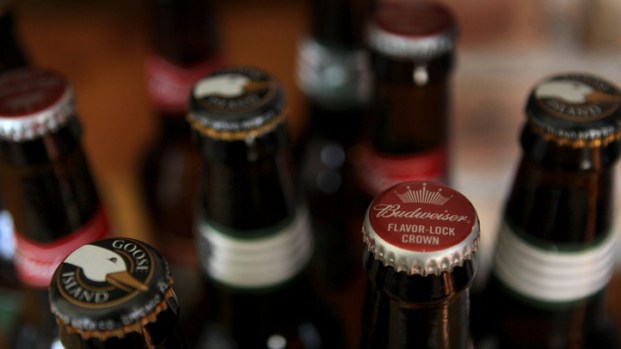 San Diego's Top Breweries
Stand-Up Comedy
7:30 p.m., 9:30 p.m. and 9:45 p.m., American Comedy Co. and The Comedy Store
Looking for a good laugh? Try a stand-up comedy show at two prime San Diego venues: downtown's American Comedy Co. or The Comedy Store in La Jolla. This Saturday night, longtime bilingual comic Paul Rodriguez takes the mic at The American Comedy Co., with 21+ shows at 7:30 p.m. and 9:30 p.m.; tickets start at $11. Over at The Comedy Store, actor and funnyman David Koechner (aka Champ Kind from "Anchorman" -- whammy!) headlines with shows at 7:30 p.m. and 9:45 p.m. Those tickets cost $20.
Sunday, March 24
Guided Nature Walk
9:30 a.m. to 11 a.m., Mission Trails Regional Park
Start your Sunday with a little nature walk at Mission Trails Regional Park. A trail guide will take visitors through one of three trails -- the Oak Grove Loop, the Visitor Center Loop or the Riverside Grinding Rocks -- while talking about the plants, animals, geology, history, and ecology of the park. These weekly guided walks are free and open to the public and begin at the Visitor Center. Wear sturdy shoes and bring water, a hat, and sunscreen. Rain cancels the walk.
Gaslamp Artisan Market
10 a.m. to 3 p.m., Gaslamp Quarter (Fifth Avenue)
Peruse more than 30 local artisans offering carefully-curated, handmade products at this weekly outdoor market in the Gaslamp Quarter. The Gaslamp Artisan Market sets up shop every Sunday on Fifth Avenue, between Market Street and Island Avenue.
Closer Look: 'Familiar' at The Old Globe
Live Music: Bill Magee
1 p.m., Liberty Public Market
Southern blues musician Bill Magee performs this free lunchtime concert on the patio at Liberty Public Market Sunday. Magee used to play in a band with Jimi Hendrix back when the icon went by the name Jimmy James. In 1967, Hendrix, went to England and Magee took his newly formed band, Kansas City Playboys, on a tour around Europe. Magee recently came out of retirement to once again play the blues. To make a day of it, patrons might want to grab a bite from one of the vendors inside Liberty Public Market, take their food to the patio and eat while enjoying the live music.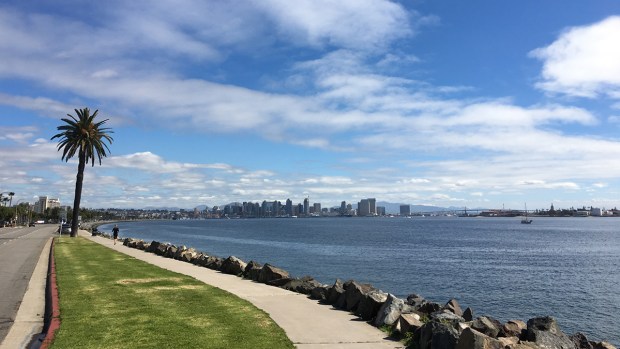 8 Must-See Ocean Views in San Diego
Sunday Spreckels Organ Concert
2 p.m., Spreckels Organ Pavilion at Balboa Park
Enjoy a free, hour-long organ concert Sunday at Balboa Park's famed Spreckels Organ Pavilion. At the keys, the audience will typically find Raul Prieto Ramirez, the city's San Diego Civic Organist and Artistic Director of the Spreckels Organ Society. Prieto Ramirez hails from Spain and, as he told NBC 7 last year, hopes to keep the program interesting – from Bach to Queen – at the historic Spreckels Organ. Pets are welcome, and so are picnics.
The Official Blues Brothers Revue
6 p.m., Balboa Theatre
The Official Blues Brothers Revue – handpicked by Dan Aykroyd, Judith Belushi Pisano and original "Blues Brothers" musical director Paul Shaffer – takes center stage at Balboa Theatre this Sunday. The duo is comprised of Kieron Lafferty (Elwood Blues) and Wayne Catania (Jake Blues), on a mission to carry the torch first lit by the iconic, original Blues Brothers duo of Aykroyd and John Belushi on "Saturday Night Live" in 1978. Tickets start at $36.50.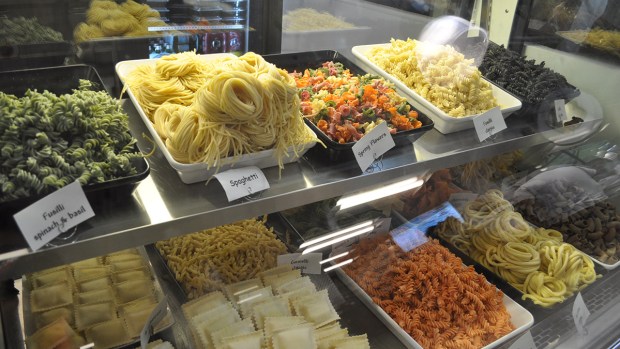 What's Cooking Now at Liberty Public Market
Family Film Night: 'Coco'
6 p.m., Piazza Della Famiglia in Little Italy
Grab the little ones for this Sunday Family Film Night at the Piazza Della Famiglia presented by the Little Italy Food Hall. The heartwarming "Coco," will be on the big screen for this free event; dress warmly and feel free to bring your own chair or blankets. Make a night of it by grabbing dinner from one of the vendors at Little Italy Food Hall before the movie starts.
Free or Cheap Things to Do in San Diego
Times and locations vary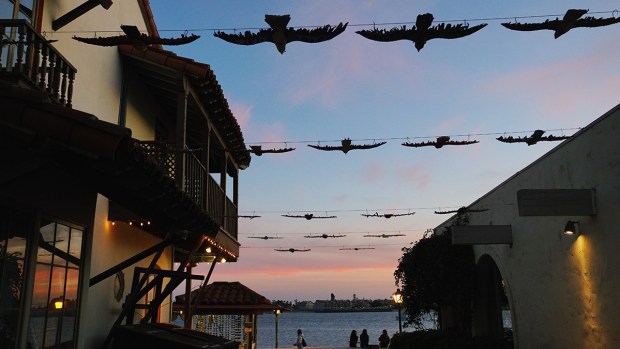 Free or Cheap Things to Do in San Diego
Looking to save some cash, but still enjoy the city? In San Diego, there are still plenty of activities to enjoy for free or on the cheap. Go for a hike at Torrey Pines State Park or Cowles Mountain, stroll Balboa Park, try a new craft brewery, admire the murals of Chicano Park or read a book at a downtown park. Get out there and explore America's Finest City.
Do you love the weekend in San Diego? Are you looking for things to do? Join our Facebook group, Your San Diego Weekend. We're sharing weekend events, things to do with the whole family, weather, the newest restaurant openings and more! Click here.