TGI Weekend! With festive events aplenty, you'll be feeling the holiday spirit in San Diego on this second weekend of December. Visit an ice skating rink, join a holiday crafting class or take in the beauty of the San Diego Bay Parade of Lights. Get up. Get out. Play!
Thursday, Dec. 7
Rady Children's Ice Rink
10 a.m. to 10 p.m., Liberty Station
'Tis the season to ice skate – even if we are in sunny San Diego. The Rady Children's Ice Rink, located at 2875 Dewey Rd. at Liberty Station, is open now through Jan. 7, 2018. Skating costs $12 for kids age 12 and younger, $14 for adults and $10 for military each day, which includes skate rentals.
23rd Annual Victorian Christmas Teas
11:30 a.m., 1:15 p.m. and 3 p.m., Julian Tea & Cottage Arts
For the 23rd year, Julian Tea & Cottage (2124 3rd St., in Julian) will host a series of traditional Victorian Christmas tea sessions starting this Thursday through Dec. 23. The special menu includes finger sandwiches, savories, tea breads, scones with curd, jam and whipped cream, and a selection of seasonal desserts. There's also a special menu available for children under the age of 12 and, with advance notice, a vegetarian or gluten-free menu. Tea time is at 11:30 a.m., 1:15 p.m. and 3 p.m.; it costs $26.95 for adults and $12.95 for kids. Reservations are required; call (866) 765-0832.
First Look: 'Dr. Seuss's How The Grinch Stole Christmas'

Beauty or Torture: Society's Demand of Perfection Examined
12 p.m. to 4 p.m., Women's Museum of California
This exhibition at the Women's Museum of California at Liberty Station explores the timeless quest for beauty and the lengths women have gone to over the centuries to alter their looks to conform to society's beauty standards of the time. The exhibition takes a look at weird beauty trends and how routines weren't always pretty. Admission is $5. "Beauty or Torture: Society's Demand of Perfection Examined," is on display at the museum through Jan. 28, 2018.
Holiday Tree Lighting & Holiday Sunset Market
5 p.m. to 8:30 p.m., Regal Plaza in Oceanside
Oceanside celebrates the season with its annual tree lighting event at the Regal Plaza (401 Mission Ave.) Thursday, plus the Holiday Sunset Market, featuring live music, holiday decorations, family-friendly games, rides, zip lines and more. Kids can enjoy free cookies and milk and arts and crafts project and, of course, a visit from jolly old St. Nick, who will arrive in a vintage Oceanside fire truck. Both the event and parking (in the Civic Center parking structure and Oceanside Transit Center) are free. Bring your camera to snap photos of the kids with Santa Claus.
Global Winter Wonderland: 'Circus of Light'
5 p.m. to 11 p.m., SDCCU Stadium
This 17-acre holiday festival is in San Diego for the first time ever this season, setting up at SDCCU Stadium through Jan. 7, 2018. The family-friendly international celebration features the largest display of traditional Chinese lanterns outside of China, plus acrobatics performances, carnival rides, holiday-themed activities, games, food and shopping. The little ones can even write letters to Santa Claus and visit sections like Toyland, Candyland and the North Pole. Global Winter Wonderland opens daily at either 4:30 p.m. or 5 p.m. but is closed on some dates. Check this calendar for exact dates and times to plan your visit. Tickets cost $22 for adults and $19 for kids ages 4 to 12 or senior citizens age 62 and older. Kids 3 and under get in free.
Inside Liberty Public Market: Fall 2017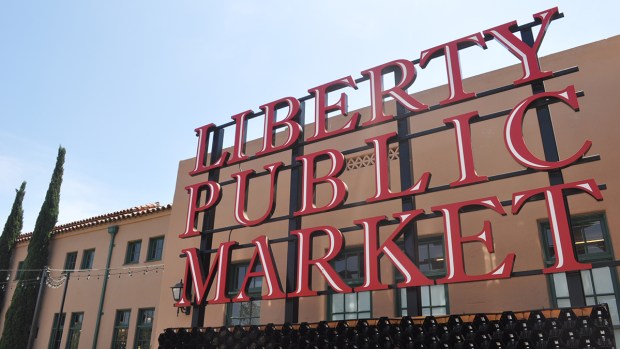 Zumba Fitness Fun
6:30 p.m., Harrah's Resort Southern California
This energizing Zumba class goes down each Thursday on the second-floor South Tower at Harrah's Resort SoCal. The movin' and groovin' starts at 6:30 p.m.
Tommy Davidson
8 p.m., The American Comedy Co.
"In Living Color" actor and funnyman Tommy Davidson headlines The American Comedy Co. in downtown San Diego this weekend, bringing his stand-up act to the stage. Davidson takes the mike at 8 p.m. Thursday and again Friday and Saturday, at 7:30 p.m. and 9:30 p.m. both nights. Tickets to the 21+ comedy show cost $20.
Friday, Dec. 8
Skating by the Sea
11 a.m. to 9 p.m., Hotel Del Coronado
Now in its 13th year, The Del's seaside ice skating rink on Windsor Lawn is open through New Year's Day. The ice rink adds to the spirit of the season at the landmark, where visitors will also find thousands of white lights decking out the hotel's iconic Victorian buildings, holiday music and hot cocoa. Check The Del's website for exact times and dates. Skating costs $30 per person and includes ice skate rentals.
Holiday by the Bay
4 p.m. to 10 p.m., Hilton San Diego Bayfront
With an ice skating rink overlooking the bay and a mini golf course inspired by Rudolph the Red-Nosed Reindeer, the Hilton San Diego Bayfront hosts its "Holiday by the Bay" celebration this season. The Skate by the Bay rink is open from 4 p.m. to 10 p.m. Monday through Friday, and 12 p.m. to 10 p.m. on weekends, through Dec. 17. Hours will change after that, but it'll remain open through New Year's Day. Skating costs $20 for adults and $15 for children. Rudolph's "Tees the Season" mini golf course features nine holes adorned with holiday themes. One round costs $10. There's an additional fee to park at the hotel.
Ornament-Making With Chuao
3 p.m. to 4 p.m., Chuao Chocolatier
Chuao Chocolatier in Carlsbad (2350 Camino Vida Roble, Suite 101) will host this sweet crafting session that invites visitors to make their own "hot chocolate" ornament filled with the chocolatier's drinking chocolate, mini marshmallows and crushed peppermint. Holiday chocolate samples will be served during the event, too. This costs $15 per person; attendees are encouraged to bring a toy donation for the Toys for Tots Foundation.
Holiday Marketplace
4 p.m. to 10 p.m., Luce Court and Legacy Plaza at Liberty Station
Liberty Station tenants and local vendors showcase their handmade goods and gifts at this Holiday Marketplace every weekend through Dec. 24 at Luce Court and Legacy Plaza (2641 Truxtun Rd.). As you shop, enjoy live music performances in the Central Promenade or, afterwards, head over to the Rady Children's Ice Rink for some skating. The Holiday Marketplace is open from 4 p.m. to 10 p.m. Fridays, Saturdays and Sundays this season.
Group Works to Restore Balboa Park Carousel
Thorn St. December Beer Dinner
5:30 p.m., Encontro North Park
Foodies and craft beer aficionados, this one's for you. Thorn Street Brewery pairs up with the Encontro restaurant (3001 University Ave.) in North Park for this December Beer Dinner featuring four Thorn brews paired with delicious dishes. The menu includes Thorn's Barrio Lager, 007 on Nitro, Relay IPA and Santos Coffee Stout matched with dishes like Shrimp and Duroc Sausage and Smoked Crème Brulee. Tickets cost $45.
Chocolate-Making Class: Santa's Workshop
6:30 p.m. to 8:30 p.m., Sweet Petite Confections Shop
Create tasty little gifts for the holidays at this chocolate-making workshop at Sweet Petite Confections (3582A Mount Acadia Blvd.). The experts will help you make two chocolate barks and dipped goodies that you can package for family and friends. The two-hour class costs $40.
'A Christmas Carol' Presented by the Julian Theater Company
7 p.m., Julian Town Hall
The Julian Theater Company presents its production of the classic Charles Dickens Scrooge and Bob Cratchit tale, "A Christmas Carol." Performances begin Thursday night at Julian Town Hall, with several shows running through Dec. 16. Tickets cost $15 for adults and $8 for children age 12 and under, and can be purchased in advance by calling (800) 838-3006 or (760) 765-1688.
Stars at Mission Trails
7 p.m. to 10 p.m., Mission Trails Regional Park
Weather permitting, the San Diego Astronomy Association leads another stargazing session at Mission Trails Friday night, this time at the east end of the Kumeyaay Lake Campground's day use parking lot. The three-hour event is free; the Astronomy Association will provide telescopes for those in attendance to use during the event.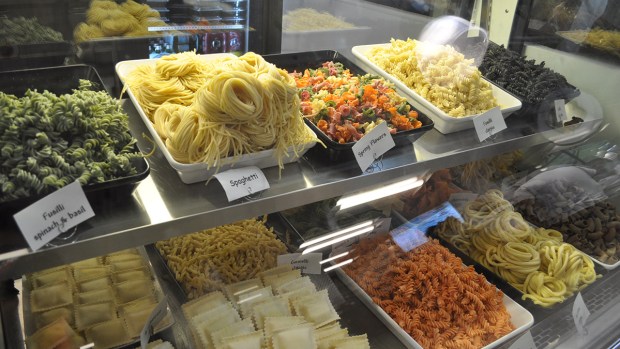 What's Cooking Now at Liberty Public Market

Carols by Candlelight
8 p.m. (Friday and Saturday), California Center for the Arts Escondido
The 28th annual Carols by Candlelight concert will feature country music stars Lonestar, Brandy Clark, Charlie Worsham and others singing their hits and Christmas favorites at Concert Hall at the California Center for the Arts in Escondido. The concert takes place Friday and Saturday night at 8 p.m. Tickets range from $19 to $68, with sales benefitting Rady Children's Hospital.
Music at The Merrow
8 p.m., The Merrow
Enjoy live music from several bands at The Merrow, a cool little venue at 1271 University Ave. On Friday night the 21+ show includes these talents: Plane Without a Pilot, Mosaics, Little Empire and The Rough. Tickets are only $5; the doors open at 8 p.m.
Bob Saget
9 p.m., Harrah's Resort Southern California
Sure, you mostly know him as Danny Tanner, the squeaky clean dad on "Full House," but actor Bob Saget also has a wild side. Saget has been doing stand-up comedy for decades and, on Friday, he brings his adult humor to Harrah's Resort SoCal. His stand-up show is at 9 p.m.; tickets start at $29.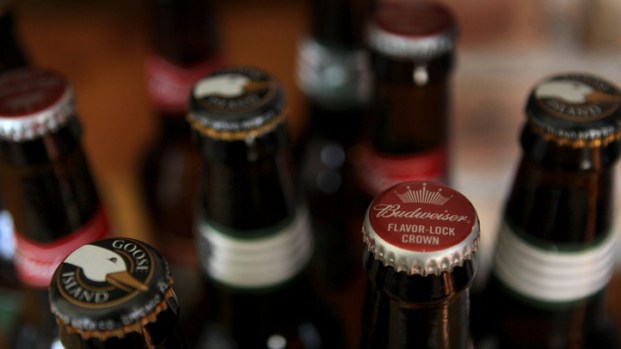 San Diego's Top Breweries

Saturday, Dec. 9
Boardwalk Craft Market
8 a.m. to 2 p.m., Old Poway Park
The Boardwalk Craft Market – a juried show with crafts created and by San Diego County artists – is held every Saturday morning (through Christmas) at Old Poway Park. Artists are on-hand to answer questions about their work. Admission is free. After the holidays, this market returns in February.
Sweat for Service on the USS Midway Museum
8:15 a.m. to 10 a.m., 910 North Harbor Drive, San Diego
What's better than a giant dance party workout on the deck of a ship? How about one that also raises funds for San Diego military families. Join the Sweat for Service dance workout paced to upbeat music from a live DJ. Proceeds will benefit the Travis Manion Foundation, an organization that supports the families of fallen veterans within the San Diego community. Tickets cost $18.
New Female-Led Distillery Opens in East Village

San Diego Santa Run
10:00 a.m., 875 Garnet Avenue, San Diego
Ho, Ho, Ho! It is a sight to behold as thousands of runners dressed in their best (or ugliest) holiday gear hit the streets of Pacific Beach for the 5th Annual Santa Run. You are sure to spot a Santa (or a thousand) running the one-mile or 3.1-mile course. Participants of any age, and even dogs, are welcome to take part in this one-of-a-kind event. The annual Pacific Beach Holiday Parade will follow the run at 1 p.m.
The Nutcracker
Times Vary (through Dec. 23), San Diego Civic Theatre
The classic wintertime ballet returns to the San Diego Civic Theatre Dec. 9 for a two-week run. More than 150 performers with the California Ballet present the story of a toy nutcracker brought to life through a child's dream, accompanied by Tchaikovsky's thunderous score. Three performances will run on opening night: a shortened, toddler-friendly performance at 10 a.m., and full performances at 2:30 and 7:30 p.m.
Things to Do in Old Town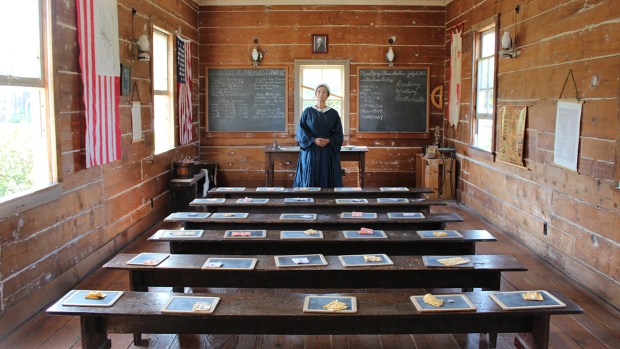 Poway Christmas in the Park
3:30 p.m. to 8:30 p.m., Old Poway Park
Go back in time with this old-time Christmas celebration in Poway. Carolers and horse-drawn hay rides will make you feel like you are celebrating the holidays in a small town of years past. The event will feature a craft boutique for some holiday shopping, tasty treats and visits with Santa. Poway's community Christmas tree will be lit up at 5:15 p.m. Park at Poway City Hall or the Poway Adult School and a free shuttle will transport you to the event.
91X Wrex the Halls
5 p.m., Valley View Casino Center
It's that time of year, again. The popular all-ages concert Wrex the Halls returns to San Diego with a full alt-rock lineup. Topping the list is folk group The Lumineers. Solo artist Vance Joy, mashup group Dreamcar, Canadian rock group Arkells and more will hit the stage for a winter night full of melodic sounds. Ticket prices range from $45 to $70 and can be purchased here.
Winter Wonderland at Chula Vista RV Resort
Sundown, 460 Sandpiper Way, Chula Vista
This bayside RV campground becomes a true Winter Wonderland once a year. Campers from all over bring their RVs to the Chula Vista Resort, where they deck them out with their best decorations for a friendly competition. The campground encourages spectators to check out the transformed RV park for themselves. They say it really is a sight that everyone must see at least once because "There are lights everywhere and I mean everywhere!"
Ray at Night
6 p.m. to 10 p.m., Ray Street in North Park
Visit North Park's cool, quirky arts and culture neighborhood on Ray Street during this art walk held on the second Saturday of every month. Local artists will display their work among 15 galleries and business venues and, as visitors browse, live street performers and food vendors will line the street. The monthly gathering is free.
Sunday, Dec. 10
Santa at the Lakes
10 a.m. to 3 p.m., Santee Lakes
Santee Lakes transforms into a winter wonderland Sunday for its annual Santa at the Lakes event featuring crafts, pony rides, character meet and greets, train rides and photos with jolly old St. Nick. The highlight is the "Snow Hill," a zone with manmade snow where the little ones can play – about as much snow as sunny Santee will see this season. The community event is free; tickets for activities are $1 each, with rides and activities ranging from one to seven to tickets. Parking is $10.
Things to Do at Balboa Park
Dr. Seuss's How the Grinch Stole Christmas!
11 a.m., 2 p.m., and 5 p.m., The Old Globe
One of San Diego's favorite holiday traditions, now in its 20th year at The Old Globe, runs through Christmas Eve, with several performances on the weekends. The whimsical characters and stories from the classic Dr. Seuss book jump off the page and onto the stage in "Dr. Seuss's How the Grinch Stole Christmas," featuring songs like "This Time of Year" and "Fah Who Doraze." Tickets start at $37 for adults and $24 for children.
Live Music Sundays: Manny Cepeda Orchestra
12 p.m. to 3 p.m., Liberty Public Market
The Manny Cepeda Orchestra Duo performs this free show at Liberty Public Market Sunday. After you shop, head over to the marketplace's patio to take in the Latin tunes.
SUMMER: The Donna Summer Musical
2 p.m. and 7 p.m., La Jolla Playhouse
The world-premiere production of "SUMMER: The Donna Summer Musical" continues its run at the La Jolla Playhouse this weekend. The musical put together in part by the director (Des McAnnuff) and choreographer (Sergio Trujillo) that worked on "Jersey Boys," follows the life of the singer from her modest Boston childhood to her rise as the Queen of Disco. The show is led by a Tony Award-winning actress, a former "Hamilton" star and a local San Diego favorite. Tickets start at $80, and if you're considering attending, you may want to act fast: tickets have been selling out quickly for all performances of this musical. The musical runs until Dec. 17.
Free Concert at Mission Trails Regional Park
3 p.m. to 4 p.m., Mission Trails Visitor Center
Musicians Chris and Jamie Burns, of Many-Strings, will perform a free, one-hour concert Sunday at the Visitor Center at Mission Trails Regional Park. The show will highlight the guitar and hammered dulcimer, and will take place at the 93-seat Visitor Center Theater. Since seating is limited, arrive a little early to snag your spot.
Maritime Museum Winter Wonderland
4 p.m. to 8 pm. (Dec. 10 & Dec. 17), 1492 North Harbor Drive, San Diego
This is a great one for the kids. The Maritime Museum will transform into a winter wonderland complete with holiday-themed activities for everyone. Skate around a rink made of synthetic ice ($10-$12); board a pirate ship bounce house for 15 minutes of fun ($3); or take photos with Santa ($12). Guests can even learn about San Diego's history of the seas at the museum itself. Activities vary in price.
San Diego Bay Parade of Lights
5 p.m. (Dec. 10 & Dec. 17), San Diego Bay
Lighting up the San Diego Bay for the 46th year is the tried and true holiday tradition, the San Diego Bay Parade of Lights. This year's theme is "A Pirate's Christmas," so expect some swashbuckling displays on the water. This San Diego tradition dazzles crowds with a parade of about 80 boats decked out in lights and festive decorations. The procession starts at 5 p.m. from Shelter Island and makes its way past Harbor Island, the Embarcadero and Seaport Village before turning at the Pier at Cesar Chavez Park. The route gives spectators plenty of options for viewing. A second round of this parade will be held on Dec. 17.
Free or Cheap Things to Do in San Diego
Times and locations vary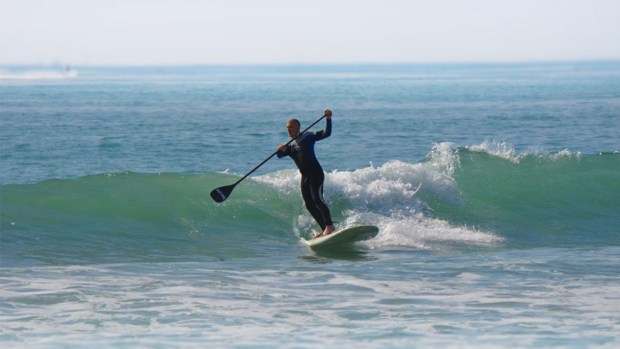 Free or Cheap Things to Do in San Diego
Looking to save some cash, but still enjoy the city? In San Diego, there are still plenty of activities to enjoy for free or on the cheap. Go for a hike at Torrey Pines State Park or Cowles Mountain, stroll Balboa Park, try a new craft brewery, admire the murals of Chicano Park or read a book at a downtown park. Get out there and explore America's Finest City.
Published at 12:29 PM PDT on Sep 1, 2017 | Updated at 9:30 AM PST on Dec 9, 2017