TGI Weekend! There are so many ways to enjoy San Diego: from a fun fitness class or a visit to a local museum to live music, film screenings and community festivals. Get up. Get out. Play!
Thursday, Feb. 15
Beach Spin
7:30 a.m., Hotel Del Coronado
Change up your morning workout with this oceanfront spin class on the Paseo Lawn at the Hotel Del Coronado. The 50-minute class is led by instructors and includes high-energy music and stunning views. It costs $15 for San Diego County residents, with a valid photo ID, and $25 for non-residents.
San Diego Jewish Film Festival
Times and Locations Vary
The 28th Annual San Diego Jewish Film Festival continues through this weekend, showcasing the best in Jewish films. The movies are screened at five locations across the county: Edwards Mira Mesa Stadium 18, The LOT La Jolla, the David & Dorothea Garfield Theatre at the Lawrence Family Jewish Community Center (JCC) in La Jolla, Edwards San Marcos Stadium 18, and Wavelength Brewing Company in Vista. Films and showtimes vary by date and location, so check out this website to plan your screen time. Tickets start around $15, or you can buy a pass to view six films for $72.
Zumba Fitness Fun
6:30 p.m., Harrah's Resort Southern California
This energizing Zumba class goes down each Thursday on the second-floor South Tower at Harrah's Resort SoCal. The movin' and groovin' starts at 6:30 p.m.
The Addams Family Musical Hits Coronado Playhouse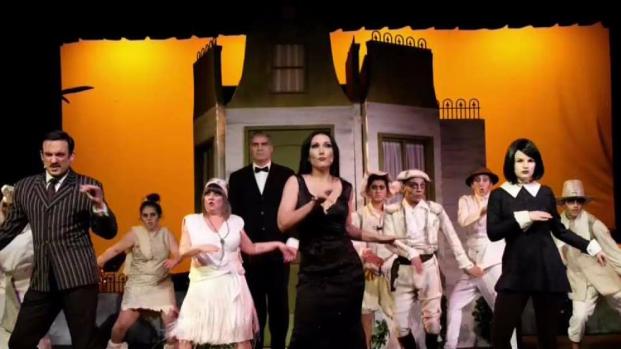 Miranda Lambert: Livin' Like Hippies Tour
7 p.m., Viejas Arena at Aztec Bowl at SDSU
Country music crooner Miranda Lambert ("Keronsene," "Gun Powder & Lead") brings her "Livin' Like Hippies Tour" to San Diego with a Thursday night concert at Viejas Arena at Aztec Bowl at San Diego State University. Tickets start at $25.
Circus Vargas
7:30 p.m., Westfield Plaza Bonita
Gather 'round the big top, San Diego – Circus Vargas has been making its rounds and, this weekend, it continues its stay at Westfield Plaza Bonita. The traveling show boasts thrilling performances by acrobats, daredevils, flying trapeze artists, jugglers, contortionists, comics and more. The Circus Vargas theme is "Dreaming of Pirates," so attendees can expect some swashbuckling surprises. Take the family 30 minutes before show time and enjoy a special, free pre-show where kids can create their own magic under the big top. Tickets range from $15 to $72; kids age 2 and under get in free with a paying adult, so long as they sit on an adult's lap. Circus Vargas will be at Westfield Plaza Bonita through Feb. 19 before moving to Escondido on Feb. 22.
Hannibal Buress
8 p.m., The American Comedy Co.
Actor, writer, musician, magician and comedian Hannibal Buress brings his stand-up act to the stage at The American Comedy Co. in downtown San Diego this weekend. His Thursday show is at 8 p.m.; he also performs on Friday and Saturday at 7:30 p.m. and 9:30 p.m., but tickets are selling out quickly.
Show Clips: Hamilton the Musical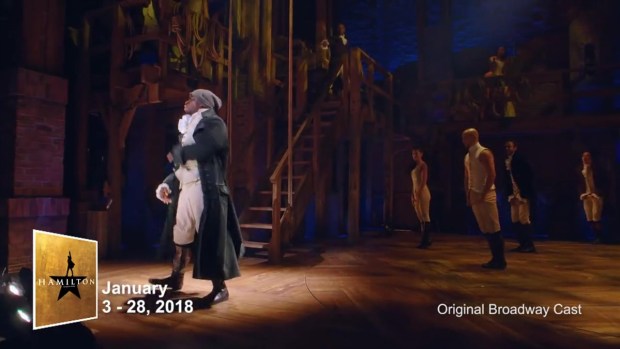 Lana Del Rey
8 p.m., Valley View Casino Center
Hitmaker Lana Del Rey ("Lust for Life," "Summertime Sadness") performs at the Valley View Casino Center with supporting artist, Kali Uchis. The all-ages show starts at 8 p.m.
Los Angeles Azules
8 p.m., Balboa Theatre
Los Angeles Azules, a cumbia and disco group formed in Mexico City in 1976 by brothers Elias Jose and Jorge Mejia Avante, perform at the Balboa Theatre. The Billboard Latin Music Award nominees take the stage at 8 p.m.; tickets start at $81.50.
Inside Liberty Public Market: Fall 2017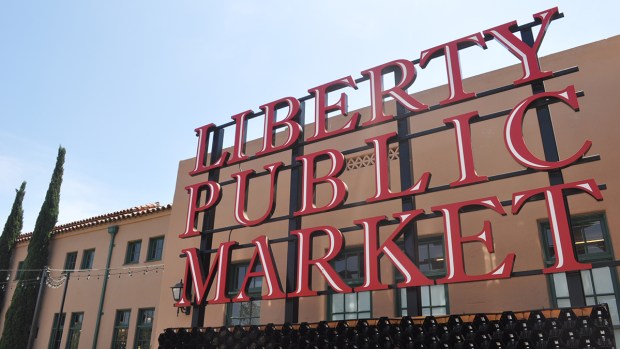 Friday, Feb. 16
Whale Watching Aboard America
11 a.m. to 4 p.m., Maritime Museum of San Diego
Experience San Diego's whale watching season aboard America, a 138-foot sailing yacht that launches from the Maritime Museum. This 4-hour tour cruises the coastline on a quest to view the sea creatures. Light snacks and beverages are included in the ticket price, plus admission to the Maritime Museum of San Diego before or after the cruise. Tickets range from $42.50 to $85, with discounts for active duty and retired military. Check-in is 30 minutes before your departure time at the booth in front of the Berkeley Steam Ferry.
Santiago Quesnel
1 p.m. to 5 p.m., Lux Art Institute
This weekend is your final chance to see the works of visiting Argentinian artist Santiago Quesnel on exhibit at Lux Art Institute in Encinitas (1550 South El Camino Real). Quesnel's paintings are inspired by the memories and layered landscapes of his hometown of Buenos Aires. His art is on display at the Lux's Artist Pavilion from 1 p.m. to 5 p.m. Friday; the exhibit's run ends Saturday. Admission to the Lux is $5 for adults and free for children ages 18 and younger. If you ride your bike there, you get in free, too.
San Diego Tet Festival 2018
5 p.m. to 10 p.m., Mira Mesa Community Park
Enjoy music, dancing and food at this free, three-day festival at Mira Mesa Community Park (8575 New Salem St.) celebrating Vietnamese culture. The San Diego Tet Festival includes a main stage where attendees can watch performances of the Lion Dance, breakdancing, drumming and more, as well as a "Cultural Village" serving as an area for activities like kids' crafts, a pho eating contest (Saturday) and a dog costume contest (Sunday). The festival runs from 5 p.m. to 10 p.m. Friday and from 11 a.m. to 10 p.m. Saturday and Sunday. Bring money for food, drinks and other goodies offered by vendors. The Telemundo 20 and NBC 7 street teams will be at the San Diego Tet Festival on Saturday – come by our booth and say hello!
Cardio Samba (Brazil)
6:30 p.m. to 7:30 p.m., Crown Dance Studio
Power up your workout routine with this high-energy class at Crown Dance Studio (6904 Miramar Rd.). Gladys Altafani, a Sambista of the Brazilian Carnivale, leads fun every Friday. Drop-in classes cost $20; if you sign up for a membership, the price drops by a few dollars.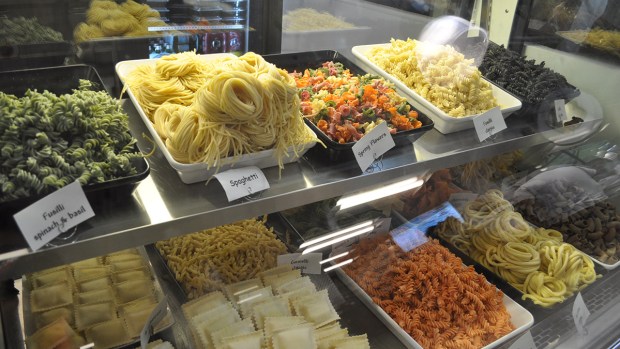 What's Cooking Now at Liberty Public Market

Hops on the Harbor
7 p.m. to 10 p.m., Flagship Cruises & Events
Enjoy a craft beer dinner cruise around the San Diego Bay paired with brews from North Park favorite, Thorn Street Brewing. The menu for this installment of "Hops on the Harbor" includes four 6-ounce, malt-forward beer tastings expertly matched with courses. For instance, Thorn Street Brewing's West Coast-style Relay IPA will be paired with chipotle BBQ chicken, baked macaroni and cheese and steamed broccolini with toasted garlic. Also on the brew menu: Thorn's Barrio Lager, 007 English pale ale, and Abbey Wall. The dinner cruise boards at 7 p.m. from 990 North Harbor Dr. and sails past the San Diego skyline, USS Midway, Star of India and other Maritime Museum ships and the Coronado Bay Bridge. Tickets cost $69.50 for adults and $41.70 for children ages 4 to 12; kids 3 and under are free. Reservations are recommended.
Reggae Fridays
7 p.m. to 11 p.m., Fast Times
Enjoy the laid-back vibes of "Reggae Fridays" at Fast Times, a relatively new restaurant and bar in Clairemont (3065 Clairemont Dr.). The weekly event includes music from DJ J-Roots and local reggae musicians.
Group Works to Restore Balboa Park Carousel
The Addams Family: A New Musical
8 p.m. to 10 p.m., The Coronado Playhouse
They're creepy and they're kooky, mysterious and spooky, they're altogether ooky, the Addams Family. Opening The Coronado Playhouse's 2018 season is "The Addams Family," a musical comedy from the writers of "Jersey Boys" directed by Playhouse favorite, Rayme Sciaroni. The musical runs at The Coronado Playhouse through Feb. 25 on Thursdays, Fridays and Saturdays at 8 p.m. and Sundays at 2 p.m. Tickets range from $20 to $27.
Cinema Under the Stars: 'Wonder'
8 p.m., Cinema Under the Stars (Mission Hills)
Enjoy a movie under the stars at this outdoor theater on Goldfinch Street in Mission Hills. The winter/spring screening season features a movie screening every Friday and Saturday night at 8 p.m., now through April 29. This weekend, the Julia Roberts and Owen Wilson flick, "Wonder," is playing on the big screen. Admission is $18 at the box office, or you can reserve your seat in advance for $20.
'Harry Potter and the Prisoner of Azkaban' in Concert
8 p.m., Copley Symphony Hall
Harry Potter fans, this one's for you. Relive J.K. Rowling's thrilling tale, "Harry Potter and the Prisoner of Azkaban," with a screening of the movie at Copley Symphony Hall that will be accompanied by the music of a live orchestra. Conductor Justin Freer will lead the concert featuring the talents of the San Diego Master Chorale. If you miss Friday's screening, the show returns to Copley Symphony Hall at 2 p.m. Sunday.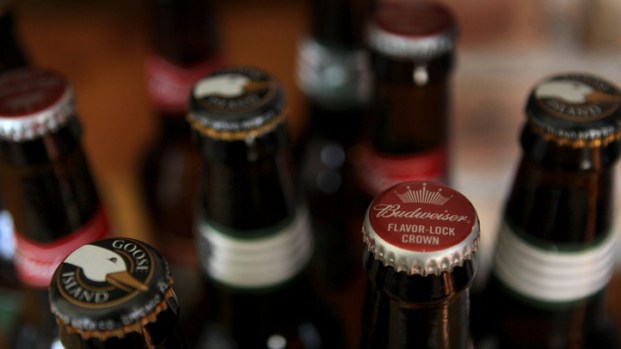 San Diego's Top Breweries
Saturday, Feb. 17
Randy Jones' Run/Walk for Independence 5K
7 a.m., Crown Point Park
Get moving and help a good cause. Cy Young Award Winner and Padres icon Randy Jones is hosting his annual 5K at Crown Point Park and the proceeds go to the Home of Guiding Hands, a group that aids adults and children with developmental disabilities. Even if you're not a runner, it's a good chance to get out and support the community. Entry fees range from $35 to $40.
Macy's Museum Month
Ongoing, Locations Vary
It's time once again for Museum Month in San Diego! Macy's and the San Diego Museum Council have teamed up to offer half-price admission to more than 40 local museums for the entire month of February. To reap the benefits, visit a Macy's store and pick up a pass good for up to four people. Then head down to theNat, the Birch Aquarium, the Maritime Museum, the New American Museum, or the Women's Museum of California, just to name a few off the extensive list.
Lucky Street Vintage Market
10 a.m. to 5 p.m., 1722 South Coast Highway #3, Oceanside
Every Saturday and Sunday, Lucky Street Productions hosts its "vintage marketplace" in a large warehouse filled with vintage finds in a variety of styles. From shabby chic to oddities and French country to glam, you are sure to find the vintage style of your choice. The market sells clothing items, gardening items, architecture, craft supplies and so much more.
New Female-Led Distillery Opens in East Village
Hillcrest Classic Car Show
1 p.m. to 4 p.m., Pride Park
San Diego's Hillcrest neighborhood has a new monthly tradition: the Classic Car Show. On the third Saturday of every month, at least 20 car collectors bring classic models to Pride Plaza. Talk to car experts and other fans at this free event. It's the perfect pit stop before dinner at one of Hillcrest's many restaurants.
Painting by the Sea
3 p.m., Hotel Del Coronado
Love is in the air, and over the Hotel Del Coronado in this Valentine's edition of Painting by the Sea. This week, guests will be painting the hotel's iconic red turret with heart shape clouds above. Beginner to Picasso-level artists can enjoy this seaside art class while sipping wine and listening to music. Classes last approximately 90 minutes, giving you plenty of time to craft that masterpiece.
Things to Do in Old Town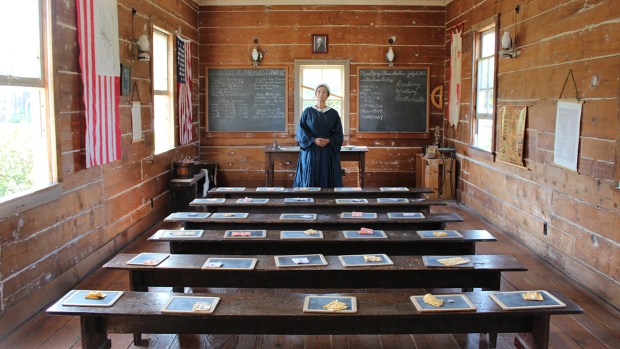 San Diego Gulls vs. Ontario Reign
7 p.m., Valley View Casino Center
Gulliver the Gull is calling on you to cheer on San Diego's Gulls as they take on the Ontario Reign at this home game. These high-energy games are fun for the whole family or a group of friends, even if hockey isn't really your thing. Tickets start at $22.
Air Supply
8 p.m., Harrah's Resort Southern California
Australian soft rock icons Graham Russell and Russell Hitchcock – better known as Air Supply – bring their hits ("All Out of Love," "Here I Am") to The Events Center at Harrah's Resort SoCal. The duo will also share some of their newer jams, released this year. Tickets start at $35.
Sunday, Feb. 18
Guided Nature Walk
9:30 a.m., Mission Trails Regional Park Visitor Center
Join a trail guide from Mission Trails Regional Park (MTRP) on this free, 1.5-hour nature walk and learn about the plants, animals, geology, history and ecology of the park. The walk begins at the Visitor Center and will head out to one of three scenic trails: The Oak Grove Loop, The Visitor Center Loop, or The Riverside Grinding Rocks. These walks are typically held at MTRP every Saturday, Sunday and Wednesday at 9:30 a.m. Wear close-toed shoes and sunscreen, and bring water.
Things to Do at Balboa Park
Live Music Sundays: The Dowling Garagegrass Experiment
1 p.m. to 4 p.m., Liberty Public Market
Take in this free Sunday concert in the patio at Liberty Public Market featuring The Dowling Garagegrass Experiment, a La Mesa-based acoustic group playing bluegrass, blues, folk, rockabilly, classic rock, old-timey tunes, and swing. The band will jam as visitors enjoy food, drinks and shopping at the marketplace.
Bite San Diego Walking Tours
Times vary, Locations vary
This one's for foodies: Bite San Diego takes guests on a 3-hour+ walking tour through a select neighborhood, offering samples of the culinary scene from at least five restaurants while showcasing the neighborhood's history. Tours make an average of five stops at some of the most mouthwatering restaurants in San Diego County. Participants can choose from tours in North Park, Liberty Station, Downtown San Diego, Coronado, La Jolla and Encinitas. Tours are offered Fridays, Saturdays and Sundays (depending on the location); hours vary. For more customization, Bite San Diego offers private tours.
Sunday Organ Concert
2 p.m. to 3 p.m., Spreckels Organ Pavilion at Balboa Park
Enjoy a free, hour-long organ concert Sunday at Balboa Park's famed Spreckels Organ Pavilion. At the keys, the audience will find Raul Prieto Ramirez, the city's newest San Diego Civic Organist and Artistic Director of the Spreckels Organ Society. Prieto Ramirez hails from Spain and, as he told NBC 7, hopes to keep the program interesting – from Bach to Queen – at the historic Spreckels Organ.
HOB's Local Brews Local Grooves
4 p.m., House of Blues
The House of Blue's popular local music and craft beer festival is back! For $20, festival-goers will have access to more than a dozen musical groups, including Almost Monday, plus beer tastings from 14 craft brewers. For $10 more, guests can get access to the event an hour early where complimentary food and drinks will be flowing, plus a swag bag and more.
Salsa Sunday Funday
4:30 p.m. to 8:30 p.m., Herb & Wood
Want to learn Salsa dancing without the pressure of a class? The Majesty in Motion Dance Company hosts salsa nights throughout the week around San Diego to give new dancers a chance to learn and experienced dancers a chance to salsa the night away. Their newest event is at Herb & Wood in Little Italy on Sunday nights at 4:30 p.m. Newbies, arrive a half-hour early for a mini salsa lesson before the party begins.
The Importance of Being Earnest
7 p.m., The Old Globe Theatre
The Old Globe Theatre brings Oscar Wilde's beloved "trivial comedy for serious people" to the stage. In "The Importance of Being Earnest," Jack and Algernon, a pair of bachelors attempting to avoid the realities of their lives, create fictitious personas and end up finding themselves in ridiculously funny situations. Performances run through March 4; ticket prices vary by day.
International Guitar Night
7:30 p.m., California Center For the Arts, Escondido
The soothing sounds of acoustic guitars will overwhelm you at International Guitar Night. This annual tradition has gathered talented guitarists from around the world for a night of awe-inspiring music. The event's host is Germany Gypsy Jazz legend Lulo Reinhardt. Tickets range from $30 to $40.
Free or Cheap Things to Do in San Diego
Times and locations vary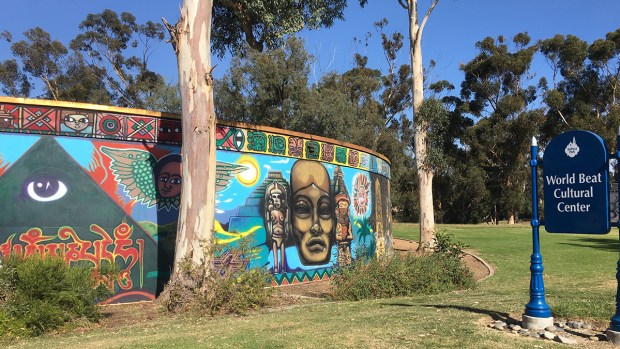 Free or Cheap Things to Do in San Diego
Looking to save some cash, but still enjoy the city? In San Diego, there are still plenty of activities to enjoy for free or on the cheap. Go for a hike at Torrey Pines State Park or Cowles Mountain, stroll Balboa Park, try a new craft brewery, admire the murals of Chicano Park or read a book at a downtown park. Get out there and explore America's Finest City.