TGI weekend! Fall into the spirit of autumn with an array of activities -- from pumpkin picking to spine-tingling, Halloween attractions. In between harvest-themed happenings, cheer for the San Diego Gulls, take in a community festival and take a moment to toast to America's Finest City. Get up. Get out. Play!
Thursday, Oct. 12
Pumpkin Picking in San Diego
Times & Locations Vary
Get into the spirit of fall by picking that perfect pumpkin at one of many pumpkin patches up and running in San Diego County. From the north to south, east to west, you'll find a local patch where you can pick a gorgeous gourd while enjoying autumn activities like hayrides, corn mazes and more. Most local pumpkin patches are open through Halloween.
Inside Liberty Public Market: Fall 2017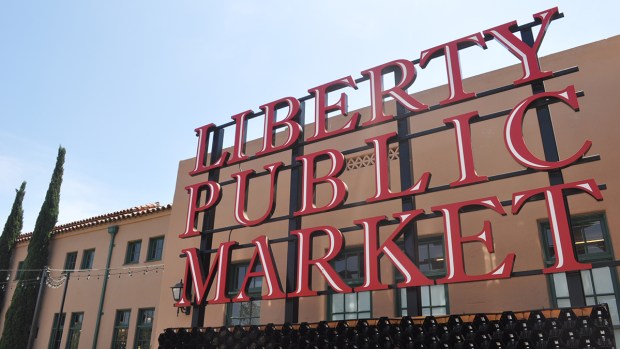 Living With Animals
10 a.m. to 5 p.m., San Diego Museum of Man
Love animals? Make your way over to the San Diego Museum of Man to check out the ongoing exhibit, "Living With Animals." The interactive exhibit delves into the relationship between humans and animals – taking it way back, to about 15,000 years ago, when humans began sharing their meals with wolves – and explores how that relationship has evolved into modern-day relationships between man and furry best friends. The exhibit is included with admission to the museum: $13 for adults and $6 for children ages 3 to 12.
Taste of Carlsbad Village
5 p.m. to 8:30 p.m., Carlsbad Village
This self-guided food tour of the Carlsbad Village will highlight samples from 30 local restaurants, plus 10 "Sip Stop" locations offering sips of craft beer or wine. As you stroll the beachside Village, live music will fill the streets. Featured restaurants include Barrel Republic, Campfire, Pizza Port and Oak & Elixir, to name a few. The Sip Stops will include pours from local beverage makers like Rouleur Brewing Company, Carruth Cellars, and FruitCraft Fermentery & Distillery, among many others. Tickets are $30 for food only or $40 for food and Sip Stop drinks.
Fermented Pairings Series, Volume 20: Farm Fresh Ferments
6 p.m., White Labs Tasting Room
The 20th edition of the Fermented Pairings Series at the White Labs Tasting Room (9495 Candida St.) will feature farm fresh ferments created by Chef Chuy of The Good Seed Food Company, from housemade sriracha to pickled dragon fruit. The chef will lead a 90-minute class covering a farm-to-table approach to fermenting foods. The creations will be expertly paired with five White Labs beers – some brewed with the tasting room's very own fermented goodies like coffee, chocolate, and vanilla. Tickets to this class cost $25.
The Scream Zone
7 p.m. to 11 p.m., Del Mar Fairgrounds (Green Parking Lot)
It's baaaack. The Scream Zone – the ultimate spooky experience – is running now through Halloween in the Green Parking Lot at the Del Mar Fairgrounds. Joining spine-tingling attractions like the "House of Horrors" and the "Haunted Hayride" this year is something called "The Running Dead," where thrill-seekers run through an obstacle course filled with actors posing as hungry, brain-eating zombies. The Scream Zone dates: Oct. 5-8; Oct. 11-15; Oct. 18-22; Oct. 24-31. Tickets range from $20 for "The Running Dead" only, to $33 for a package called "The Triple Haunt," which gets you into three attractions. Good luck out there.
Group Works to Restore Balboa Park Carousel
The National
8 p.m., Cal Coast Credit Union Open-Air Theatre at SDSU
American indie rockers, The National, take center stage at this San Diego State University concert venue Thursday night. Tickets start at $29.50.
Michelle Buteau
8 p.m., The American Comedy Co.
New Jersey comic Michelle Buteau – known for her stints on Comedy Central's "Key & Peele" and as co-host of VH1's "Big Morning Buzz Live" with Nick Lachey – brings her stand-up act to The American Comedy Co. this weekend, performing Thursday, Friday and Saturday night. Tickets start at $18.
Latin Thursdays
9 p.m., Harrah's Resort Southern California
Enjoy live Latin music at Harrah's Resort Southern California every Thursday night this month at this 21+ fiesta. The shows cost $10 and are available at the door.
Ghostly Tours in History
9 p.m., Old Town San Diego State Historic Park
Take a guided, 90-minute "Ghost Tour" in Old Town, exploring all of the history, haunts, and tales that make this landmark unique. The tour includes a visit to the famous Whaley House and the El Campo Santo Cemetery; both sites are said to be home to visitors from beyond. The tour meets at 9 p.m. at Café Coyote on San Diego Avenue; it costs $32.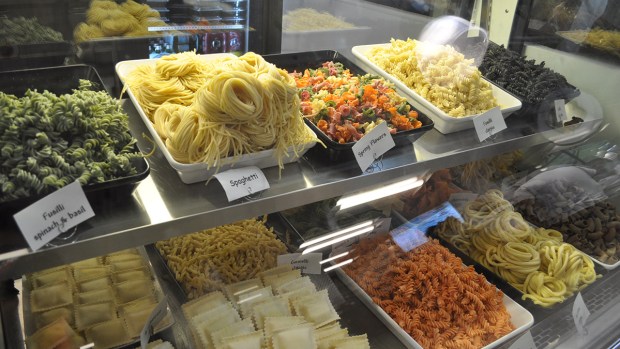 What's Cooking Now at Liberty Public Market
Friday, Oct. 13
Harvest Festival: Original Art & Craft Show
10 a.m. to 5 p.m. (Friday through Sunday), Del Mar Fairgrounds
This traveling, 3-day shopping and entertainment festival brings more than 24,000 handmade, American arts and crafts to the Del Mar Fairgrounds from jewelry and pottery to clothing and more. Between booths, grab a bite from food vendors and enjoy live entertainment. The event runs from 10 a.m. to 5 p.m. Friday, 10 a.m. to 6 p.m. Saturday and 10 a.m. to 5 p.m. Sunday. Admission is $9 for adults and $4 for children ages 13 to 17; kids 12 and younger get in free.
Fleet Week San Diego
Times Vary, Event Locations Vary
Fleet Week San Diego (Oct. 11-17) runs through this weekend, a tradition that honors and celebrates the men and women of the U.S. military through public events that support our heroes. Events open to the public include Friday's USO Concert in the Park at 5 p.m. at North Embarcadero Marina Park. The USO Show Troupe will perform songs from the 1940s to present day, while the second half of the show features the "beach country" sounds of Tim Hurley. Tickets to the concert cost $10. Full our guide to many other Fleet Week events, click here.
You & Yours Distilling Co. Tour
5 p.m., You & Yours Distilling Co.
You & Yours Distilling Co. – a small, chic distillery in San Diego's East Village (1495 G St.) – recently launched tours of its tasting room, available at certain times Wednesday through Sunday (1 p.m. to 5 p.m.). The 45-minute tours are led by a member of the distillery's team who leads visitors to the production floor, explaining every step of the distilling process – down to the bottling of each product. The tour is followed by a question and answer session and, of course, a spirits tasting flight of the distilleries flagship gin and vodka. Tours cost $25 per person; you also get $10 off a bottle of vodka or gin. To learn more about You & Yours Distilling and its owner, Laura Johnson, read this story.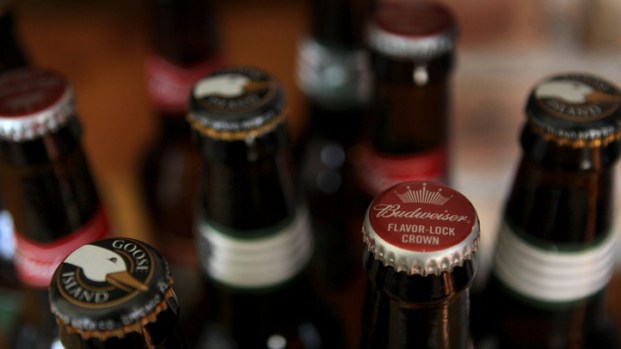 San Diego's Top Breweries
The Haunted Hotel
6 p.m. to 1 a.m., Market Street in Gaslamp Quarter
Halloween haunts of epic proportions lurk in every corner at The Haunted Hotel located at 424 Market St., near Fourth Avenue, in downtown San Diego. For the past 25 years, this spooky fall attraction has invited brave patrons to make their way through a creepy hotel while trying to flee from all kinds of monsters and ghouls. The Haunted Hotel runs most nights now through Oct. 31; general admission tickets cost $19.
Pinups & Puppies
6 p.m. to 9 p.m., The Rabbit Hole
Head over to The Rabbit Hole in Normal Heights (3377 Adams Ave.) for this Pints & Paws fundraiser that will benefit Baja Dog Rescue in its mission to help rescue and rehabilitate unwanted, abandoned and neglected dogs and find them loving, happy homes. Pinups and Puppies is the theme of this event, hosted by pinup enthusiast Nicki Reynolds. Live music, food, drinks and a raffle round out the fun – and even an artist live-painting a dog portrait.
New Female-Led Distillery Opens in East Village

Whiskey, Bourbon & Wine BBQ
6 p.m. to 9 p.m., Estancia La Jolla Hotel & Spa
If you love food inspired by the south and whiskey, this outing might be worth the splurge.This southern-style feast under the stars at Estancia La Jolla Hotel & Spa will boast comfort food like mesquite-smoked trip-tip, shrimp and grits, warm cobblers and more, plus single-barrel whiskeys, wine, and bourbon tastings. The 21+ event includes unlimited food, seven beverage samples, and valet parking. Tickets start at $90, with 5 percent of ticket sales to benefit the American Red Cross in ongoing hurricane relief efforts.
Top Gun Party & Movie Night on USS Midway
6 p.m. to 10 p.m., USS Midway
Do you feel the need for speed? The classic Tom Cruise flick, "Top Gun," will be screened at this ultimate movie night aboard USS Midway along San Diego's waterfront. The party – which celebrates the 242nd birthday of the U.S. Navy – includes eats from Kansas City BBQ (the San Diego restaurant made famous in that iconic "Top Gun" bar scene), plus a DJ and dancing, interactive booths and more. Regular admission to the event is sold out, but there's still one way to get in: you can bid for tickets in this online auction, with proceeds going to USS Midway Museum.
Things to Do in Old Town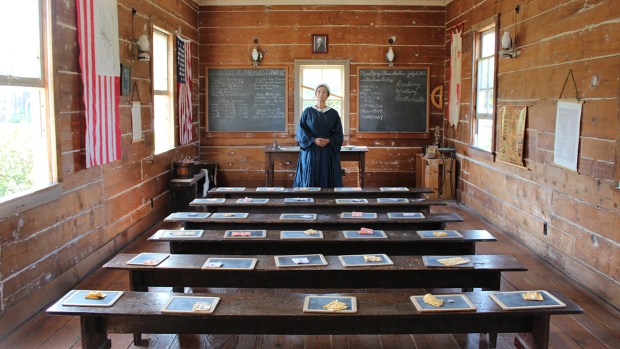 San Diego Gulls Home Opener
7 p.m., Valley View Casino Center
Are you ready for some hockey, San Diego? The Gulls play their home opener at the Valley View Casino Friday night against the Texas Stars. Tickets start at $23. Get out to the rink and root for our home team.
The Haunted Trail
7 p.m. to 11 p.m., Balboa Park
As Halloween nears, The Haunted Trail at Balboa Park is a sure-fire way to have a frightening fall. Open now through Oct. 31, this mile-long trail is a stroll through the park you'll never forget. Those who dare enter through a twisted grove of pines and gnarled oaks. After that, all bets are off as scary surprises lurk around every corner. The Haunted Trail also hosts an additional maze dubbed "The eXperiment," described as "3,500-square-feet of freak-infested terror." Tickets cost $25 per person, including entry into "The eXperiment."
Things to Do at Balboa Park
Stars at Mission Trails
7 p.m. to 10 p.m., Mission Trails Regional Park
The San Diego Astronomy Association leads another stargazing session at Mission Trails Friday night, this time at the east end of the Kumeyaay Lake Campground's day use parking lot. The three-hour event is free; the Astronomy Association will provide telescopes for those in attendance to use during the event.
Bob Dylan & His Band
9 p.m. Harrah's Resort Southern California
Rock and blues legend Bob Dylan and his band performs their only stop in Southern California Friday night at the Events Center at Harrah's Resort. Tickets start at $95.
Saturday, Oct. 14
The Boardwalk Craft Market
8 a.m., Old Poway Park
This unique festival, now in its 25th year, offers Poway residents the chance to shop for unique and useful handmade arts and crafts from local artists. The event is free and fun for the whole family.
Grand Avenue Festival
9 a.m., Downtown Escondido
More than 500 vendors, children's rides and activities will line the streets of Escondido Saturday and Sunday as residents come out to enjoy the sunshine, live music and children's games. The festival crosses seven historic blocks of the city and marks the second largest single-day fair in California. Admission is free.
Cool Season Edibles
9 a.m., Armstrong Garden Centers
Armstrong Garden Centers – with locations in Mission Valley, Morena and Rancho Penasquitos – will host this free class Saturday morning all about the best assortment of healthy, delicious vegetables to plant in the fall, winter and early spring. Get your gardening on.
Art Rhythm & Wine Festival
11 a.m. to 7 p.m. (Saturday and Sunday), The Forum Carlsbad
This third annual free, juried art show at The Forum Carlsbad (1923 Calle Barcelona) will feature works by more than 50 fine artists throughout the western United States. As you admire the art, enjoy some sips in the wine garden, with wine and food available for purchase, and live music by several bands. The fest runs from 11 a.m. to 7 p.m. Saturday and 11 a.m. to 6 p.m. Sunday.
Sweet Petite Confections: Chocolate-Making Class
12:30 p.m., Sweet Petite Confections
Chocolate lovers, this one is for you. If you've ever wanted to learn how to make chocolate to satisfy that craving of yours, stop by Sweet Petite Confections on Mount Acadia Boulevard this Saturday for a themed chocolate making class. To attend the class, you must reserve in advance. The class costs $40.
San Diego Spirits by the Bay Festival
1 p.m. to 5 p.m., Coronado Ferry Landing
The San Diego Distiller's Guild presents its first-ever San Diego Spirits by the Bay Festival, an event highlighting hand-crafted local spirits, cocktails, food and music. San Diego-based distillers like You & Yours Distilling Co., Liberty Call Distillery, Seven Cave Spirits, Cutwater Spirits and much more will pour samples of their housemade vodkas, bourbons, whiskeys and gins and mix and mingle with festivalgoers. The fest takes place at the Coronado Ferry Landing, meaning attendees will also be able to toast to spectacular views. A $45 all-access ticket gets you unlimited free samples from local distilleries; craft cocktails and food can be purchased separately. The event aims to promote the burgeoning independent distilling industry in San Diego.
Second Saturday Cinema: "Ghostbusters"
7 p.m. to 9 p.m., Liberty Station's North Promenade
Liberty Station's Second Saturday Cinema series returns with this free screening of "Ghostbusters" (the 2016 version) on the North Promenade. Bring a blanket or a low-back chair and enjoy the outdoor movie. If you get there early, you can enjoy music and performances by groups who make up today's bustling Arts District at Liberty Station.
SDSU vs. Boise State Broncos
7:30 p.m., SDCCU Stadium (formerly Qualcomm Stadium)
The San Diego State University Aztecs face off against the Boise State Broncos this Saturday! Don't miss what is bound to be an exciting game. Fans are encouraged to arrive early for parking purposes or take public transit. Tickets start at $61.
Cinema Under The Stars: "Young Frankenstein"
8 p.m., Cinema Under the Stars in Mission Hills
Watch a movie under the moonlight at the outdoor theater in Mission Hills (4040 Goldfinch St.). On the venue's screening schedule this weekend: the classic "Young Frankenstein," the Mel Brooks film starring Gene Wilder, Dr. Frankenstein's grandson who inherits his grandfather's castle. The movie starts at 8 p.m., and tickets cost $17 to $19.
The Absolute Brightness of Leonard Pelkey
8 p.m., Old Globe Theatre
This solo show, written and performed by James Lecensne, starts previews tonight at The Old Globe Theatre. The play follows a New Jersey detective eager for a case to get him from behind his desk, and the case that finally does it: the disappearance of teen Leonard Pelkey. Tickets start at $30. The show runs through Oct. 29.
Sunday, Oct. 15
Making Strides Against Breast Cancer Walk
6:30 a.m. to 2:30 p.m., Balboa Park
The Making Strides Against Breast Cancer Walk returns to Balboa Park Sunday morning in support of those battling the disease and the families who love them. NBC 7 and Telemundo 20 will be walking and we invite you to join our team. Registration opens at 6:30 a.m. and the walk begins at 7:30 a.m. Let's paint this town pink, San Diego.
Guelaguetza Festival
9 a.m., California State University San Marcos
The Coalition of Indigenous Communities of Oaxaca (COCIO) and the Department of Anthropology at California State University San Marcos (CSUSM) come together once again for this annual festival. The Guelaguetza Festival features traditional Oaxacan dancers, food, art, vendors and more; this year, the festival will have a special focus on art. Thousands are expected to attend. Tickets cost $9.
Pitties in the Park
12 p.m., Liberty Station NTC Park
One of the largest Pit Bull events in San Diego will take place this Sunday at NTC Liberty Station. The event, hosted by the local non-profit San Diego Pittie Parents, will have live music, an adoption alley, a cooling station, food trucks, on-site mini photography sessions, kids activities and more! And don't forget to enter your pittie in the HOWL-O-Ween costume contest. The event is free.
Live Music Sundays: Manny Cepeda Orchestra
12 p.m. to 3 p.m., Liberty Public Market (on the patio)
Enjoy this free show from the Manny Cepeda Orchestra Sunday on the patio at Liberty Public Market. Cepeda writes, arranges and performs his toe-tapping Latin-inspired instrumentation.
Benny & Joon
7 p.m., The Old Globe
The Old Globe's 2017 - 2018 season kicks off with "Benny & Joon," a delightful new world-premiere musical based on the beloved 1993 offbeat romantic comedy. The musical, with a book by Kirsten Guenther ("Breaking Through"), music by Nolan Gasser and lyrics by Mindi Dickstein ("Little Women"), follows auto mechanic Benny(his sister's sole caretaker) and his eclectic sister Joon. The music runs through Oct. 22.
Free or Cheap Things to Do in San Diego
Times and locations vary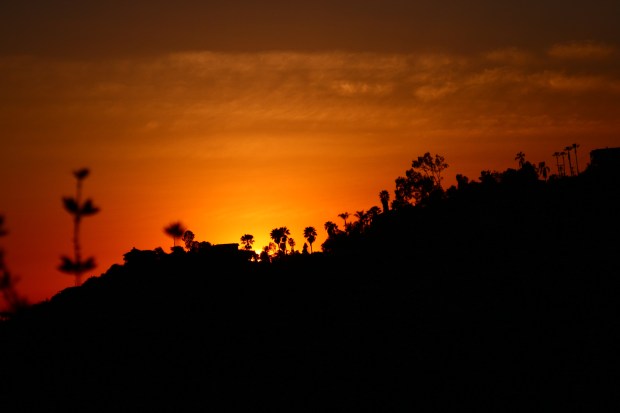 Free or Cheap Things to Do in San Diego
Looking to save some cash, but still enjoy the city? In San Diego, there are still plenty of activities to enjoy for free or on the cheap. Go for a hike at Torrey Pines State Park or Cowles Mountain, stroll Balboa Park, try a new craft brewery, admire the murals of Chicano Park or read a book at a downtown park. Get out there and explore America's Finest City.

Published at 12:29 PM PDT on Sep 1, 2017 | Updated at 3:33 PM PDT on Oct 13, 2017