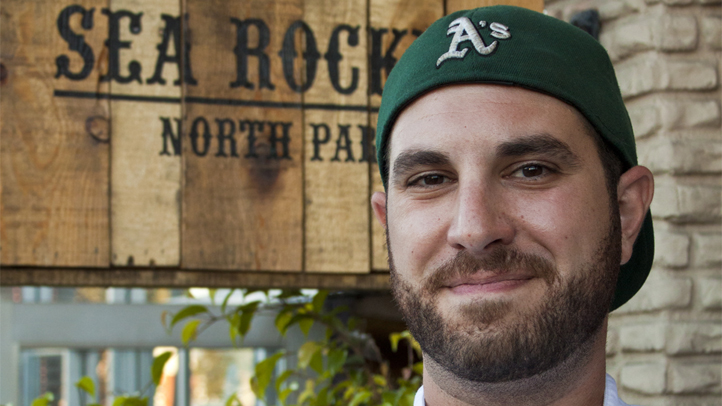 A North Park chef clinched the title of the San Diego Bay Wine & Food Festival "Chef of the Fest" competition during the premiere grand tasting.

Tommy Fraioli of Sea Rocket Bistro won with his deconstructed Banh Mi Vietnamese sandwich using pork cheek, jalapeño, cilantro, carrots, cucumbers and daikon. He took home a $1,000 check awarded by Creekstone Farms.

Nine American Culinary Federation chefs from across the country participated in the judging process that concluded the week-long festival.

"San Diego is home to some of the country's most talented chefs and we are proud to showcase the culinary talent that is alive and thriving right here in our city," said San Diego Bay Wine & Food Festival co-producer Michelle Metter. "Our goal with the Chef of the Fest Competition is to help put a national spotlight on San Diego as a serious foodie destination, and this year's competition has done just that."

This year's Chef of the Fest Competition was judged for the first time through a blind tasting. Ten finalists were narrowed down from the 32 competitors based on scores for presentation, flavor, innovation, quality of product, and preparation in the allotted time.

Rounding out the top ten are the following chefs:

2nd Amy DiBiase – The Shores Restaurant
3rd Jon Sloan – Roy's Restaurant
4th Anthony Sinsay – Burlap
5th Scott Thomas Dolbee – Kitchen 1540
6th Dustin Anselm – Jake's Del Mar
7th Neil Dandekar – Vela Restaurant
8th Aron Schwartz – Marina Kitchen
9th Stephen Window – Roppongi Restaurant & Sushi Bar
10th Nicholas Bour – Rancho Bernardo Inn

In addition to the Chef of the Fest Competition, this is the first year the wine and food festival has hosted the People's Choice Award. Attendees had the opportunity to vote via text on their cell phones for their favorite Chef of the Fest competitor and could view results in real time at the Creekstone Farms Premium Beef Pavilion, where they were broadcast live via television. The Pearl Hotel's Chef Jaison Burke won the popular vote for his dish, Pumpernickel Duck.

"This is the pinnacle event for foodies and wine enthusiasts," said Chef Katherine Emmenegger, lead coordinator for the judging. "Each year local San Diego chefs combine innovation and talent to create show-stopping delicacies in the Chef of the Fest Competition. Our judges carefully rate each dish on its own merits with the highest scoring dish taking the prize. The competition was fierce."