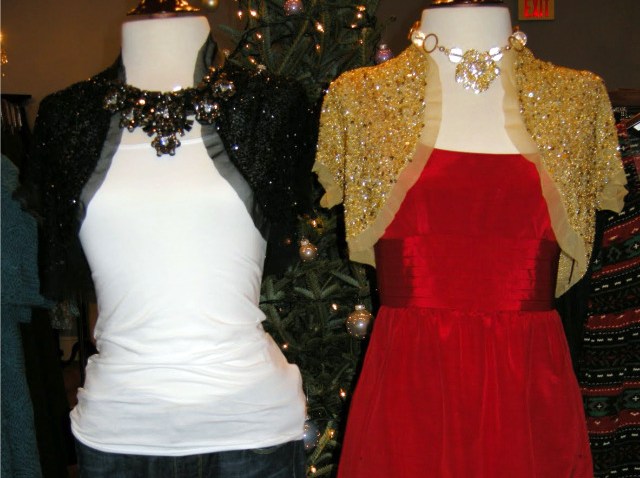 My, how time flies. It seems like just yesterday that Kaaboo Del Mar festival organizers announced the event, and now it's here. The Sept. 18-20 music/art extravaganza is set to transform one of our beloved beachfront areas -- "where the surf meets the turf" -- with a lineup these parts haven't seen in quite some time.
The three-day festival (or rather the 'mix-perience' according to Kaaboo's website) crams seven stages of awe-inspiring musical acts and beloved comedians into the Del Mar Fairgrounds and Racetrack including the Killers, No Doubt, Snoop Dogg, Zac Brown Band, Counting Crows, Train, 311, Joel McHale, Lewis Black, Tig Notaro, and so many others.
Sunday's headliner, the Killers, who played the Fairgrounds eight years ago for San Diego's last huge music festival, Street Scene, haven't been to town since headlining the 2012 91x Wrex the Halls showcase. And No Doubt, who headline Friday's lineup, is even less visible on the music scene. While frontwoman Gwen Stefani recently took a turn in the judges' chair on NBC's hit show "The Voice," the on-and-off-again rock-ska band has been quiet, booking just five shows for the year.
The Scene
Food. Fun. Lifestyle. Features. All in America's Finest City.
Even though the festival officially kicks off on Friday, Sept. 18, VIP ticketholders will be able to partake in an exclusive Thursday (Sept. 17) night party featuring live performances by Sheryl Crow and Ed Kowalcyzk, as well as food and drinks. The party starts at 7 p.m.
Kaaboo claims to be less of a typical music festival, and more of an 'experience,' underwritten by claims of cleanliness, fewer lines and maturity ordained by its "unwritten codes of conduct." You can get a hot shave or a massage. You can get your hair cut or your nails done. Oh, and it's San Diego, so there will be plenty of art and craft beer.
Festival organizers are hoping for more than 25,000 attendees on each day (the site can hold much more than that) and with our sunny weather forecast set to be ideal San Diego temperatures (expected highs of 78 degrees on Friday, 83 degrees on Saturday, and 84 degrees on Sunday), you can believe the place will be bumping.
If you're traveling by car, and ever been to the San Diego County Fair, you'll know about the giant off-site, general admission parking lots for concertgoers to park in -- one lot is located next to the fairgrounds, the other two are located off adjoining streets (go here for information). Be sure to purchase parking passes here. VIP valet parking passes (for one, two, or all three days) are also available on Kaaboo's website.
If you're going green, public transportation is the way to go: Kaaboo has partnered with the Metropolitan Transit System (MTS) and North County Transit District (NCTD) to offer a "RegionPlus Day Pass" -- an all-day $12 unlimited transportation pass for each day of the festival. The passes can be used for Coaster, Sprinter, Breeze and all MTS/NCTD buses and trolleys (except Rural routes and Access services), including Rapid Express buses. The RegionPlus Day passes are available for purcahse at NCTD customer service locations, Albertsons, the MTS transit store, bus fare boxes, and Coaster/Sprinter ticket vending machines.
All MTS/NCTD transit services will operate on regular schedules throughout Sept. 18-20. Please visit GoNCTD.com or SDMTS.com for complete schedule information.
Also, the closest transit stop to Kaaboo is the Solana Beach Station, which is about one mile away from the site. Do not fret: there will be complimentary double-decker buses waiting for those arriving patrons to take them to Kaaboo's main gates.
Enough with all the details -- let's look at the individual lineups for each day and start making our must-see lists:
Friday, Sept. 18: No Doubt; Snoop Dogg; Foster the People; Bonnie Raitt; Sheryl Crow; Fitz & the Tantrums; Dirty Heads; Icona Pop; Griz; Brett Dennen; Los Lobos; Ozomatli; Allen Stone; Delta Rae; Nahko & Medicine for the People; Nicki Bluhm & the Gramblers; The White Panda; The Floozies; The Revivalists; Jamestown Revival; Roger Clyne & the Peacemakers; Knox Hamilton; Wheeland Brothers; Peter Matthew Bauer; The Burning of Rome; Fairground Saints; Larry Kolker; The Midnight Pine; Lewis Black; Chris D'elia; and Anthony Jeselnick.
Saturday, Sept. 19: Zac Brown Band; Slightly Stoopid; Counting Crows; Young the Giant; The Roots; Spoon; Neon Trees; AWOLNATION; Rodrigo y Gabriela; Girl Talk; Big Gigantic; Tribal Seeds; Cherub; X; Lucero; Ozomatli; Old 97's; Justin Townes Earle; Goldfish; Stick Figure; thenewno2; The Revivalists; Fortunate Youth; Natural Vibrations; The Silent Comedy; Corsicana; The Drowning Men; Joe Firstman; The Nervous Wreckords; Tracksuit Wedding; Joel McHale; Jeff Garlin; Ron Funches; and Hasan Minhaj.
Sunday, Sept. 20: The Killers; Train; 311; Ben Harper & the Innocent Criminals; Grace Potter; O.A.R.; Michael Franti & Spearhead; Brandi Carlile; Switchfoot; Trombone Shorty & Orleans Avenue; Donavon Frankenreiter; Dawes; Lettuce; JJ Grey & Mofro; The White Buffalo; Minnie Driver; MarchFourth!; Dirty Dozen Brass Band; Orgone; The Apache Relay; David Rosales; The J Band; Katastro; Open Air Stereo; Tig Notaro; Tim Meadows; Iliza Schlesinger; and more.