With its waterfront location and wealth of exhibits, San Diego's USS Midway Museum has just been ranked among the best museums in the United States, according to TripAdvisor.
The popular travel website announced its "Travelers' Choice" awards for museums across the U.S. and the world, as ranked and reviewed by jet-setters.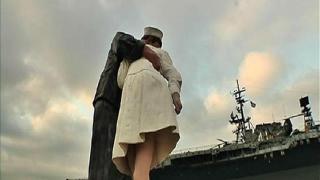 Images: Midway Museum San Diego
The USS Midway Museum landed the No. 7 spot in the Top 10 Travelers' Choice Museums in the U.S.
San Diego's iconic floating maritime museum is moored at the Navy Pier in downtown San Diego, with a waterfront view that's hard to beat.
The museum – set aboard one of America's longest-serving aircraft carriers – boasts 60 exhibits and also houses 29 restored aircraft.
Freedom Festival on USS Midway
Guests can explore the engine room, the ship's jail and "take to the sky" aboard one of two flight simulators, among many activities designed to help visitors feel what it was really like to be one of the 225,000 Midway sailors who served the U.S.
The USS Midway Museum currently has more than 6,650 reviews on TripAdvisor, with a 4.5-star rating.
As one reviewer notes, "This ship is still grand and gives those of us who did not serve in the Navy an up close view of what life is like on a carrier."
The museum is open daily from 10 a.m. to 5 p.m. General admission tickets cost $20 for adults, $10 for kids ages 6 to 12 and $10 for retired military with a valid ID. Children under 5 get in free. Active-duty military personnel can also visit for free, with a valid ID.
According to TripAdvisor, other top-notch museums in the U.S. that made Travelers' Choice list this year include, in order:
Art Institute of Chicago
The Getty Center in Los Angeles
The Metropolitan Museum of Art in New York City
New Orleans' National WWII Museum
National Gallery of Art in Washington, D.C.
Smithsonian National Air and Space Museum also in D.C.
Chihuly Garden and Glass in Seattle
The Arizona-Sonora Desert Museum in Tucson, Arizona
Newseum in Washington, D.C.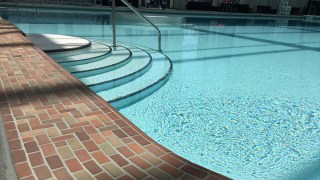 Free or Cheap Things to Do in San Diego
The read the full list, click here.
The rankings were based on millions of reviews and opinions from TripAdvisor travelers. TripAdvisor said award winners were determined using an "algorithm that took into account the quantity and quality of reviews for museums worldwide, gathered over a 12-month period."