Long known as America's Finest City, San Diego has also now been dubbed one of America's "coolest cities," according to a newly-released list by Forbes and Sperling's Best Places.
Turns out, San Diego ranks No. 6 on the list of "America's Coolest Cities" – charting above major hotspots like New York City, Miami and Los Angeles.
According to Forbes, the cities that made the cut were ranked on six equally-weighted factors including entertainment and recreational amenities, as well as the city's "foodie" culture.
Diversity among residents and age was also factored in, specifically looking at cities with a large population of people ages 20 to 34.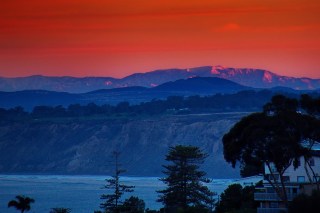 Why We Love San Diego Gallery II
Finally, the cities were analyzed based on population growth since 2000, including how much of that growth was due to net migration, since, as Forbes puts it, "cities with greater influxes of new people tend to be more desirable."
By the criteria, San Diego ranked a high 92 on the arts and culture index, a 96 on the recreation index, a 69.90 on the diversity index and 78.7 percent on local eats. The list says 32.9 percent of the population is between 20-34 years of age, and 1.7 percent of growth in San Diego between 2010 and 2013 can be attributed to net migration.
NBC 7 In The Community!
Now, as for the No. 1 coolest city in America, that title went to Washington, D.C.
Other hip, happenin' places that made the top 20 list include, in order: Seattle; Austin; Houston; San Francisco; Denver; Riverside, Calif.; Boston; Dallas; New York City; Oakland, Calif.; Miami; Sacramento, Calif.; San Antonio; San Jose, Calif.; Los Angeles; Raleigh, N.C.; Bethesda, Md.; Santa Ana, Calif.
To see the full list, click here.