The San Diego Music Awards announced this week the nominees/performers at this year's 20th anniversary celebration, which is being sponsored in part by SoundDiego.
Returning to the stunning Humphreys by the Bay on Sept. 12, the SDMA's will feature live performances by Transfer, the Night Marchers, New Mexico (formerly Apes of Wrath) and the Nervous Wreckords.
In addition, a special Lifetime Achievement award will be presented to former San Diego residents who are members of the legendary Iron Butterfly -- "In a Gadda Da Vida," baby.
With voting beginning Aug. 1, the impressive list of nominees (http://www.sandiegomusicawards.com/nominees.html) includes:
Artist of the Year:
Crocodiles
Sara Watkins
Slightly Stoopid
The Soft Pack
Wavves
Song of the Year:
Angels & Airwaves: "Hallucinations"
Crocodiles: "Sleep Forever"
Delta Spirit: "Bush League Blues"
Dum Dum Girls: "Jail La La"
Sara Watkins: "Too Much"
Switchfoot: "Mess of Me"
The Soft Pack: "Come On"
Waaves: "King of the Beach"
Album of the Year:
Delta Spirit: History From Below
Dum Dum Girls: I Will Be
Jason Mraz: Jason Mraz's Beautiful Mess: Live on Earth
Rafter: Animal Feelings
Steve Poltz: Dreamhouse
Switchfoot: Hello Hurricane
The Soft Pack: The Soft Pack
Wavves: King of the Beach
Last year, after winning album of the year, Mraz made the following not-safe-for-work acceptance speech:
Proceeds from San Diego Music Awards ticket sales will benefit the San Diego Music Foundation and Taylor Guitars for Schools.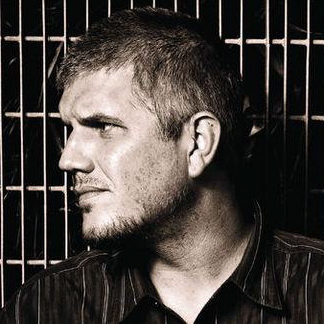 Chris Cantore, SoundDiego's anchor contributor and a longtime fixture on San Diego radio, is also the founder of Cantore Creative (LLC), a full-service interactive agency whose clients include Sombrero Mexican Food, the Belly Up Tavern, Muttropolis and Surf Diva Surf School. Additionally, Cantore is on the air weekdays from 3-7 p.m. on 102.1 KPRI. Follow Chris on Twitter @chriscantore or send him a story idea.
Published at 11:13 AM PDT on Jul 28, 2010 | Updated at 1:42 PM PDT on Jul 28, 2010