As San Diego gets hit with a series of October showers, there's not a better time to stay indoors, turn on a gas fire, grab a local craft brew and explore new music. After a couple of soft weeks, the "weather gods" have aligned with the "new music gods" to produce a fury of new material from heavy-hitters, including Elton John / Leon Russell, Kings of Leon, Sugarland and Miley Cyrus. Other scattered/notable releases include new music from Rod Stewart, Shakira and Liz Phair -- released digitally this summer, it's her first album in more than five years.
Kings of Leon, or the brothers Followill, follow up the uber-successful Only By the Night with Come Around Sundown, a collection of beach-inspired tracks that don't impress -- or disappoint. Already on track to being the biggest release of 2010 in the UK, it will certainly sell a gazillion units internationally. Not as commercial, but certainly impressive, Sir Elton John pairs with his childhood idol, Leon Russell, for a new album entitled The Union. Consisting of a stripped-down, acoustic tracks, the record was produced by legendary studio craftsman, T-Bone Burnett.
Shakira -- who recently performed at the Sports Arena/Valley View Casino Center -- shakes down the follow-up to the electronic, dance-heavy She Wolf with an album full of Latin rhythms, beats and a cover of "Islands," by breakthrough UK band The Xx. Interesting choice, but it kinda works. Otherwise, Jennifer Nettles and Kristian Bush throw down a high-energy explosion of quirky anthems with Sugarland's The Incredible Machine, Rod Stewert croons the classics, and Miley Cyrus says goodbye to her alter ego -- finally -- with the Hannah Montana Forever.
My pick(s) of the rainy week: Red Hot Chili Pepper drummer Chad Smith and his Bombastic Meatbats, a couple of Beatles remasters, and Ima Robot's Another Man's Treasure -- Alex Ebert, lead singer of Edward Sharpe and the Magnetic Zeros, returns to his first band with a collection of David Bowie-inspired, psychedelic jams.
More new releases :
Bolan, Marc - Twopenny Prince (2Xcd)
Burnham, Bo - Words Words Words
Abk - Medicine Bag
Allstar Weekend - Suddenly Yours
Beatles, The - Red 1962 - 1966
Beatles, The - Blue 1967 - 1970
Butler, Jonathan/Juanita Bynum - Gospel Goes Classical
Callier, Terry - Hidden Conversations
Carl Palmer - Working Live - Volume 3
Chad Smith's Bombastic Meatbats - More Meat
Church, The - Deep In The Shallows (30Th Anniversary Singles Collection)
Church, The - Of Skins & Heart
Church, The - The Blurred Crusade
Cotton, Josie - Pussycat Babylon
Dag Nasty - Dag With Shawn
Desertshore - Drifting Your Majesty
Duarte, Chris Group - Infinity Energy
Dylan, Bob - The Witmark Demos: 1962-1964 (The Bootleg Series Vol. 9)
Dylan, Bob - The Best Of The Original Mono Recordings
Elton John/Leon Russell - The Union
Eskmo - Eskmo
Extra Lens, The - Undercard
Fops - Yeth Yeth Yeth
Gigi W Material - Mesgana Ethiopia
Glee Cast - Glee: The Music, The Rocky Horror Glee Show
Hill, Zach - Face Tat
Hot Toddy - Late Night Boogie
Ima Robot - Another Man's Treasure
Jed And Lucia - Superhuman Heart
Joe Bonamassa - Joe Bonamassa Live From The Royal Albert Hall / [2 Cd]
Jon Spencer Blues Explosion, The - Acme + Xtra Acme
Jon Spencer Blues Explosion, The - Orange + Experimental Remixes Ep
Kenniff, Keith - The Last Survivor
Kings Of Leon - Come Around Sundown
Liz Phair - Funstyle
Lungfish - Pass And Stow
Marsalis/De Lucia/Jazz At Lincoln Center Orchestra - Vitoria Suite / [2 Cd/1 Dvd Combo]
Martina Topley Bird - Some Place Simple
Maxwell, David & Otis Spann - Conversations In Blue
Method Of Defiance - Incunabula
Michael Schenker Group - Live In Tokyo: 30Th Anniversary Japan Tour
Mike Gordon - Moss
Mt. Desolation - Mt. Desolation
Original Songwriter Demos - Original Songwriter Demos 2
Original Songwriter Demos - Original Songwriter Demos 1
Pace, Joe - Joe Pace Presents: Praise For
Party Tyme Karaoke - Party Tyme Karaoke - Christmas Party Pack (65-Song Party Pack) / [4 Cd]
Party Tyme Karaoke - Party Tyme Karaoke - Christmas Sing-Along 4 (16-Song Cd+G)
Philistines Jr., The - If A Band Plays In The Woods...?
Phish - The White Tape
Pipettes, The - Earth Vs. The Pipettes
Pop, Iggy & James Williamson - Kill City (Remastered)
Radio Citizen - Hope And Despair
Radioclit - Radioclit Presents: The Sound
Raphael - Te Llevo En El Corazon - Lo Mejor De Tango - Bolero - Ranchera
Sails, The - A Headful Of Stars
Shakira - Sale El Sol
Soars - Soars
Soft Boys, The - A Can Of Bees
Soft Boys, The - Underwater Moonlight
Sorrows - Bad Times Good Times
Soundtrack - Hannah Montana Forever
Squarepusher - Shobaleader One: D'demonstrator
Steven Page - Page One
Stewart, Rod - Fly Me To The Moon...The Great American Songbook Volume V
Sugarland - The Incredible Machine
System And Station - A Series Of Screws
Tammi Terrell - Come On And See Me: The Complete Solo Collection / [2 Cd]
Teebs - Ardour
Third Day - Move
Three - Dark Days Coming
Tribbett, Tye - Fresh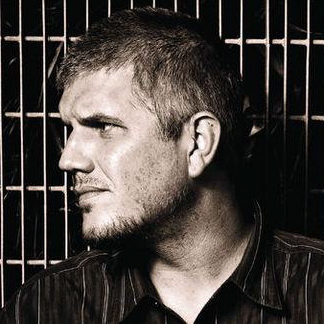 Chris Cantore, SoundDiego's anchor contributor and a longtime fixture on San Diego radio, is on the air weekdays from 3-7 p.m. on 102.1 KPRI. Follow Chris on Twitter @chriscantore or send him a story idea.