Allison Ash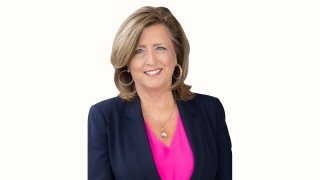 Allison is an Orange County native who loves the laid-back spirit of San Diego, and its world-class beaches.
Allison's journalism career has taken her to Columbus, Ohio, Detroit, Michigan, Pittsburgh, Pennsylvania and Fresno. Her first job was in Greenville, North Carolina, where she shot and edited her own news stories.
Over the years, Allison has worked as an investigative reporter, uncovering rip-offs, fraud, and wrongdoing on every level. Her most memorable story resulted in the reunion of a mother and her three children, which included a multi-state flight on a Lear jet.
Allison's reporting has taken her to a refugee camp in Thailand, to post-Katrina New Orleans, and beyond.
She's won several awards for her reporting, including an Emmy, but her favorite was the Media Watchdog Award from the San Diego County Taxpayers Association for a story about the misuse of a sheriff's vehicle and gas credit card by an employee of the department.
Allison is a proud graduate of The University of Southern California. Fight-On!
When she's not working, Allison loves travel, theater, fine dining, red wine, dark chocolate, her family and dogs.