Live music from some heavy-hitters, plus art, food and festivals fill the calendar as we enjoy another memorable weekend in San Diego. Make your plans and enjoy the ride.
Thursday, March 2
Robert Egger Senior Recreation Center Carnival
5 p.m., Robert Egger Senior Recreation Center
Guests of all ages can enjoy food, fun and rides Thursday at this carnival at the Robert Egger Senior Recreation Center's carnival. Guests of all ages can enjoy food, fun, and rides.
Fermented Pairings Series, Vol. 15: Truffles & Beer
6 p.m. to 7:30 p.m., White Labs San Diego Tasting Room
Beer really does go with everything. At this tasting event, Andrea Davis – of Andrea's Truffles – will pair with Erik Fowler, of White Labs, to expertly match five truffles with five brews. This class, held at the White Labs Tasting Room (9495 Candida St.) will include a discussion on the production of chocolate and all things truffles, too. Tickets cost $25 per person; seats are limited, so it's best to reserve your spot ahead of time.
Stevie Nicks with The Pretenders
7 p.m., Viejas Arena
Legendary singer-songwriter Stevie Nicks will play the Viejas Arena at San Diego State University Thursday night with special guests, The Pretenders. Tickets are still available, starting at the $69 price point.
Jazz at the Athenaeum: Ralph Tower
7 p.m., Athenaeum Music and Arts Library
The Athenaeum jazz series concludes Thursday at the Athenaeum Music and Arts Library in La Jolla. Guitarist Ralph Tower will take the stage at 7:30 p.m. Tickets are $21.
Circus Vargas
7:30 p.m., Westfield North County
Circus Vargas continues its San Diego run, bringing the big top's newest show, "Steam Cirque," inspired by the worlds of steampunk and science-fiction, to Westfield North County in Escondido. The show runs at this venue through March 13 before packing up and heading to Promenade Temecula (March 16-27). Tickets start at $22; arrive 45 minutes before show time and the kids can partake in an interactive pre-show where they can practice hands-on circus skills like juggling and balancing alongside the pros.
The Wood Brothers with Shook Twins
8 p.m., Observatory North Park
Folk-band The Wood Brothers, with the Shook Twins, take over the Observatory North Park Thursday night. Tickets are still available and start at $25.
Jacob Sirof
8 p.m., The American Comedy Co.
Funnyman Jacob Sirof – known for his appearances on NBC, Comedy Central and E!, brings his bit to The American Comedy Co. in downtown San Diego Thursday night. Tickets start at $10.
Camelot in Concert
8 p.m., Old Town Temecula Community Theater
Up north in Temecula, the Barn Stage Company will close out a concert Series with the classic musical, "Camelot in Concert." The show is based on the T.H. White novel The Once & Future King. Tickets are still available and start at $30.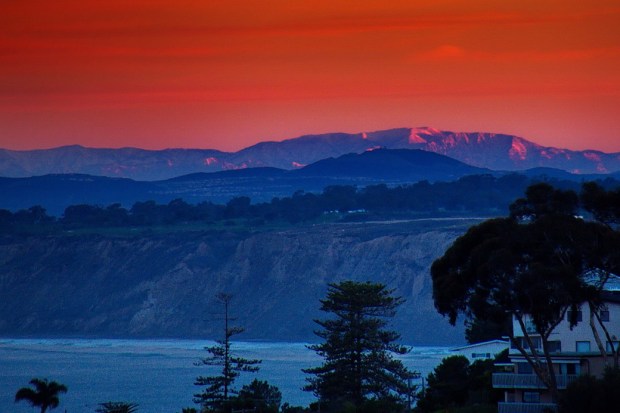 Why We Love San Diego Gallery II
Friday, March 3
#Golf4Warriors Battle Bogey Tournament
10 a.m., Admiral Baker Golf Course
Help raise money for wounded veterans at this year's #Golf4Warriors Battle Bogey Tournament. Hosted by the Admiral Baker Golf Course, all proceeds go to the Us4Warriors Foundation. After the tourney, attendees can enjoy an awards dinner and auction.
Pure Water Facility: Public Tour
12 p.m., North City Water Reclamation Plant
The City of San Diego invites San Diegans to the North City Water Reclamation Plant to test purified water. Attendees can see how water is recycled and reused. Admission for this tour is free.
Del Mar Gem Faire
12 p.m. to 6 p.m.(runs through Sunday), Del Mar Fairgrounds
Bling, bling! The Gem Faire returns this weekend to the Del Mar Fairgrounds, running Friday from 12 p.m. to 6 p.m., Saturday from 10 a.m. to 6 p.m. and Sunday from 10 a.m. to 5 p.m. With more than 70 exhibitors scheduled for the event, attendees will be able to check out a vast display of jewelry and stones. Admission is $7 for a pass that's valid all weekend long; it's free for children age 11 and younger.
Sparks Gallery: 2 Year Anniversary Celebration
6 p.m., The Sparks Gallery
The Sparks Gallery in downtown San Diego celebrates its two-year anniversary with this free party Friday night. Attendees can enjoy food, drinks, live music and, of course, art.
San Diego Gulls vs. Tucson Roadrunners
7 p.m., Valley View Casino Center
Ice-cold action hits Valley View Casino Center Friday when the San Diego Gulls host the Tuscon Roadrunners. Puck drop is 7 p.m.
Masters of Hawaiian Music
7:30 p.m., California Center for the Arts Escondido
Feel those island vibes as four-time Grammy winner George Kahumoko Jr. – known as Hawaii's Renaissance Man – leads a night of Hawaiian music at the California Center for the Arts in Escondido. He'll be joined by slack key guitarist Kawika Kahiapo and instrumentalist Nathan Aweau, and together they will perform Hawaiian style tunes, along with light-hearted stories. Tickets range from $32 to $42.
Dave Attell
7:30 p.m., The American Comedy Co.
Comic and host Dave Attell (of "Insomniac" and "Comedy Central Presents Dave Attell" fame) will deliver his stand-up act at The American Comedy Co. in downtown San Diego Friday with two shows – one at 7:30 p.m. and the other at 9:30 p.m. Attell takes the stage again at the same times Saturday, and one more time at 7 p.m. Sunday. Tickets are $30 per person.
Shostakovich & Beethoven: A Jacobs Masterworks Concert
8 p.m., Copley Symphony Hall
The San Diego Symphony presents a concert featuring a pairing of the world's most popular symphony work and one of the 20th century's most passionate violin concertos. The show features violin star Augustin Hadelich and guest conductor Marcus Stenz. Tickets range from $25 to $72.
India's Festival of Colors: Holi Hai
9 p.m., Queen Bee's Art and Cultural Center
Bollywood entertainer Prashant will host Holi Hai, the Indian Festival of Colors, at Queen Bee's Art and Cultural Center (3925 Ohio St.) Friday night. The party is a celebration of the coming of spring, friendship and equality. The itinerary includes music, Henna, photo opps and lots and lots of dancing. At 10 p.m., a Bollywood dance lesson goes down; a Holi dance performance and color throw is scheduled for 11 p.m. People from all backgrounds and cultures are invited to the celebration; tickets start at $12.
Saturday, March 4
Intro to Homebrewing
10 a.m., The Homebrewer
Want to learn to brew your own beer at home? In this introductory class at The Homebrewer in North Park (2911 El Cajon Blvd., Suite 2), brewing beginners will learn about the key ingredients for making craft beer and how different brew styles are made, plus other basics of the brewing process. The class costs $20 per person.
Seaport Village Busker Festival
12 p.m. to 6 p.m. (Saturday & Sunday), Seaport Village
The quirky annual Busker Festival returns to Seaport Village Saturday showcasing street performers with cool, bizarre talents – from sword swallowing to juggling while unicycling. The two-day fest runs Saturday and Sunday and is free to attend. When the sun goes down, Buskers After Dark, will take over Seaport Village, an untamed 18+ show in which buskers light the night with fire tricks, stunts and more. The late-night show is also free, and includes a DJ, plus food and drink specials.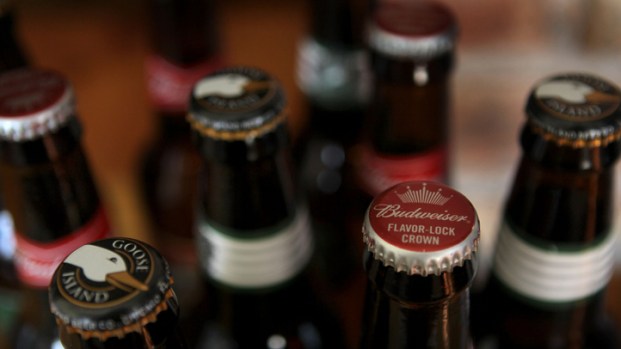 San Diego's Top Breweries
Trek with the Trackers
8:30 a.m., Mission Trails Regional Park – Visitor's Center
The Tracking Team at Mission Trails Regional Park takes you on an adventure this Saturday. Follow tracks and other critter evidence as you track lesser-seen animals in the park. The team recommends you wear long pants to enable you to get up close. The trek is free.
30th Annual Koi Show
9 a.m., Del Mar Fairgrounds
More than 300 Koi will be on display in competition in this festival at the Fairgrounds this Saturday and Sunday. Learn how to build your own Koi pond and waterfall, or how to turn your backyard into a Koi home. Vendors will also be selling Koi food, patio furnishings, solar power, water garden plants and more. The show will be open from 9 a.m. to 3 p.m. on Saturday and Sunday.
Biocom Institute Festival of Science and Engineering: San Diego's Expo Day
10 a.m., Petco Park
Take a look at some of the innovation and technology to come at local businesses, schools, libraries and museums across San Diego this weekend. This special Expo Day features interactive demonstrations, hands-on activities, speakers and more on science, technology, engineering and math education. The day is free.
Bridal Show
11 a.m., Lakehouse Hotel and Resort in San Marcos
Planning your wedding? Stop by the Bridal Show this weekend in San Marcos. Some of San Diego's best wedding vendors will help inspire you and give you endless ideas for your ceremony. Plus, enjoy complimentary Bites and Bubbles from the Lakehouse Hotel and Resort catering team. The event is free.
Sunday, March 5
San Diego Theatre Week
Times and locations vary.
Theater lovers across San Diego will love this exciting week of performances across the County. The special week, which runs from Fe.b 26 to march 5, highlights the variety of shows across the performing arts community in San Diego. Participating groups will offer special promotions, including ticket discounts, concession offers and cast talk-backs. This Sunday, see a comedy show at the National Comedy Theatre, or get a special two-show package ticket at The Old Globe. See a line up of events here.
Buskers After Dark at Seaport Village
7 p.m., Seaport Village
Visit Seaport Village after dark Sunday evening as street performers take over for the annual Buskers After Dark festival. From fire breathers to sword swallowers, there will be no shortage of awe-inspiring and amazing sights for visitors. The show will feature a DJ as well as food and drink special. The acts are best suited for those over 18. The event is free.
Disney's Freaky Friday The Musical
2 p.m. or 7 p.m., La Jolla Playhouse
Don't miss the West Coast premiere of Disney's "Freaky Friday", based on the hit Disney movie. With a book by Bridget Carpenter ("Parenthood", "Friday Night Lights") and music by Tom Kitt ("Next to Normal", "If/Then") and lyrics by Brian Yorkey ("Next to Normal", "If/Then"), recipients of multiple Tony Awards and a Pulitzer Prize, the show promises to be a delightful and polished production with two close friends playing the lead mother-daughter duo. It runs through March 19. You can buy tickets here.
Free or Cheap Things to Do in San Diego
Times and locations vary

Free or Cheap Things to Do in San Diego
Is your wallet hurting from the holidays? In San Diego, there are still plenty of activities to enjoy for free or on the cheap. Go for a hike at Torrey Pines State Park or Cowles Mountain, stroll Balboa Park, try a new craft brewery, admire the murals of Chicano Park or read a book at a downtown park. Get out there and explore America's Finest City.
Picasso At The Lapin Agile
2 p.m. or 7 p.m., The Old Globe
Don't miss the third piece in comedian and playwright Steve Martin's collaboration with San Diego's iconic Old Globe Theatre. The play, written by Martin and directed by Barry Edelstein, opens on The Lapin Agile in Paris 1904, where struggling artists (Pablo Picasso, for one) and one-day geniuses (picture: young Albert Einstein) come together for an extraordinary, witty night. The show runs from Feb. 4 to March 12. If you're looking for other theater shows in San Diego this year, check out this roundup of new and upcoming local productions.
Published at 11:36 AM PST on Feb 24, 2017 | Updated at 11:08 PM PST on Feb 27, 2017