Welcome to spring in San Diego! From a huge outdoor recreation expo in Del Mar to strolling the flower fields in Carlsbad, stargazing in Scripps Ranch and partaking in community and cultural festivals, it's a great weekend to enjoy and explore our county.
Thursday, March 23
The Flower Fields at Carlsbad Ranch
9 a.m. to 6 p.m. (season runs through May 14), Carlsbad Ranch
It's here! The famous Flower Fields in Carlsbad Ranch officially opened for the season on March 1, offering visitors spectacular views of bright blooms in all of their gorgeous glory. The fields are open daily, from 9 a.m. to 6 p.m., through May 14. Patrons will enjoy nearly 50 acres of colorful displays of Giant Tecolote Ranunculus flowers, which are in bloom for six to eight weeks. The famous fields also include roses, orchids, sweet pea blossoms, petunias and poinsettias. Keep checking the Flower Fields website, too, because the venue hosts special events throughout the bloom season.
Fred Hall's Fishing, Tackle, Boat & Travel Show
12 p.m. to 8 p.m.(Thursday through Sunday), Del Mar Fairgrounds
The nation's fifth largest outdoor recreation show returns to the Del Mar Fairgrounds this weekend, showcasing nearly 500 booths, hundreds of boats, campers and RVs – basically everything you could ever want when planning your escape to the Great Outdoors. The Fred Hall Show is now in its 41st year at the fairgrounds; it also features seminars and free family-friendly activities. The expo runs for four days: Thursday and Friday, from 12 p.m. to 8 p.m.; Saturday from 10 a.m. to 8 p.m.; Sunday from 10 a.m. to 6 p.m. Tickets cost $15 for adults; children 15 and under get in free.
Ten Acrobats in an Amazing Leap of Faith
4 p.m. to 6 p.m., Howard Brubeck Theatre at Palomar College
Palomar College continues its run of Yussef El Guindi's Muslim family dramedy, "Ten Acrobats in an Amazing Leap of Faith," on stage at the Howard Brubeck Theatre. The play explores Muslim identity by following a well-established Arab-American family, the Fawzis, as their college-age children suddenly reveal the contradictions of their dueling identities. Tickets range from $15 to $20; the play runs through Sunday.
'The Exchange' Dinner Series
6 p.m., Devil's Dozen Donuts
Foodies, this one's for you. Little Italy's trendy eatery, Devil's Dozen Donuts, will host the first in its new series of "The Exchange" dinners featuring dishes created by Chef Nick DeVries, of sister property, Kettner Exchange. The evening will include tray-passed appetizers and seated dining; ticket cost $75 per person, plus tax and 21% gratuity. Space is extremely limited – only 18 seats are available – so make reservations in advance by emailing events@kettnerexchange.com.
Brian Posehn
8 p.m., The American Comedy Co.
Writer, actor and stand-up comic Brian Posehn hits the stage this weekend at The American Comedy Co. If you've watched TV in the past decade, you know who he is. Tickets start at $9.
Friday, March 24
Brews, Beats and Eats at Cape Rey
5:30 p.m. to 8:30 p.m., Cape Rey Carlsbad and Chandler's Restaurant
Cape Rey Carlsbad (a Hilton resort in San Diego's North County), will host some sips at sunset with this poolside beer garden featuring brews from Stone Brewing Company, Bay City Brewing and Iron Fist Brewing. The event also includes live music and unlimited eats from the venue's taco bar. Tickets are $35 per person; 10 percent of proceeds will benefit the California Surf Museum.
"Grease: The Musical"
7 p.m., California Center for the Arts Escondido
Bop and sing with the Pink Ladies and T-Birds in this stage production of the Rydell High classic, "Grease," playing all weekend at the Center for the Arts in Escondido. The live musical is a collaborative effort from STAR Repertory Theatre and writer/creator Jim Jacobs. Tickets are $29. The show runs at 7 p.m. both Thursday and Friday, at 2 p.m. and 7 p.m. Saturday, and at 12 p.m. and 5 p.m. Sunday.
Stars at West Sycamore
7 p.m. to 10 p.m., Mission Trails Regional Park
Join the San Diego Astronomy Association (SDAA) for this springtime stargazing session at Mission Trails Regional Park Friday night. Weather permitting, the group meets at the West Sycamore staging area located at the east end of Stoneybridge Parkway in Scripps Ranch. The event is free; the SDAA will even bring telescopes that you can use.
Common
8 p.m., The Observatory
Rapper, poet, actor and producer Common performs Friday night at this 18+ show at The Observatory in North Park. Tickets cost $40.
Propulsion
8 p.m., The Abbe Wolfsheimer Studio at Malashock Dance
Four members from the local dance company, Malashock Dance, will perform in "Propulsion" this weekend at the company's location in Liberty Station (26500 Truxtun Rd., Suite 200). The production – hitting the stage at 8 p.m. Friday and Saturday and at 4 p.m. and 7 p.m. Sunday – features choreography from Blythe Barton, Andrew Holmes, John Paul Lawson and Lara Segura. Tickets are $20.
Cinema Under the Stars Presents "Passengers"
8 p.m., Cinema Under the Stars in Mission Hills
Watch a movie under the moonlight at the outdoor theater in Mission Hills (4040 Goldfinch St.). On the venue's screening schedule this weekend: "Passengers," the interplanetary cliffhanger starring Chris Pratt and Jennifer Lawrence. The movie plays at 8 p.m. both Friday and Saturday.
Saturday, March 25
28th Annual Arbor Day Celebration
8 a.m., Kennedy Park in El Cajon
El Cajon, now in its 20th year of receiving the Tree City USA Award, will host its 28th annual Arbor Day Celebration at Kennedy Park (1675 East Madison Ave.). Fittingly, the community event will include the planting of more than 15 trees at the park.
8th Annual Chamorro Cultural Festival
9 a.m. to 6 p.m., Cal State University San Marcos
Join the CHE'LU San Diego organization for this free cultural event at California State University San Marcos. The family-friendly festival will include live music, dancing, food, raffles, art, workshops, a beer garden and more – all to celebrate the Chamorro culture of the indigenous peoples of the Mariana Island.
BabyFest
10 a.m. to 4 p.m., Babies in Bloom Birth Center & Boutique
This expo in Vista (1948 Via Centre) will bring the latest in baby products, services and information to families expecting their own little bundle of joy. Stroll through more than 50 booths, partake in some activities (baby-wearing, car seat installation and cloth diapering demos) and listen to guest speakers all under one roof.
Brewmaster Spring Dinner
5:30 p.m. to 7:30 p.m., San Diego Zoo Safari Park
AleSmith Brewing Company will be the belle of the ball Saturday night at the Brewmaster Spring Dinner in the Mombasa Pavilion at San Diego Zoo Safari Park. The evening includes a special animal presentation and a four-course meal, each course expertly paired with a craft beer from AleSmith. A rep from the brewery will be on-hand, too, to talk attendees through the pairings. Tickets to this 21+ event cost $92 per person; for reservations call (619) 718-3000.
Race for Autism
7 a.m., Balboa Park
Work off all the Easter candy and make a difference by running in this charity race to help fund programs and services for people with autism. Wake up early and participate in a 5K chip-timed run or walk or a one-mile family fun walk through Balboa Park. Tickets start at $20 and all funds benefit local programs.
Yoga in the Rotunda
8:30 a.m., Museum of Man
Start your morning off with a peaceful, all-levels flow class at the San Diego Museum of Man this Saturday, courtesy of Yoga One. The class will have modifications so everyone can go at their own pace. Participants are asked to bring their own mat, water and towel to class. The event is $5 to $10.
POP Tour 2017: #SuperShinySara
3 p.m., Potiker Theatre at the La Jolla Playhouse
Catch this touring production at the Playhouse this Saturday and Sunday. The production follows Sara, a young girl who looks up to her idol, @ShoppyGoddess – a teenage fashion mogul and megastar. But when Sara is transported to the social media feed itself, she learns that having a super shiny life may not be all it's cracked up to be. The tour will be going through public schools from Feb. 1 to March 31; this Saturday performance and one Sunday, March 26 performance will take place at the Playhouse. On both days, there will be shows at 1 p.m. and 3 p.m. Tickets are $9 for children and $12 for adults.
San Diego Gulls vs. Bakersfield Condors
7 p.m., Valley View Casino Center
The San Diego Gulls take on the Bakersfield Condors at the Valley View Casino Center this week. Tickets start at $19 per person.
San Diego Beatles Fair
12 p.m., Queen Bee's Art and Cultural Center on Ohio Street
Local artists, writers and musicians come together every year for this unique community event that celebrates the subculture of The Beatles for future generations. Listen to live music from Beatles tribute band The Rollers, The Dave Humphries Band and more. The festival runs from noon to 11 p.m. Ticket prices start at $10.
Anza-Borrego State Desert Park: Super Bloom
Daytime, Anza-Borrego
The winter rain has brought forth a historic, gorgeous Desert Bloom season for Southern California. Make the trek to Anza-Borrego Desert State Park this weekend to see the wildflowers up close; the bloom season doesn't last long so go while the breathtaking sights last. Here's a guide on what to see when you get there.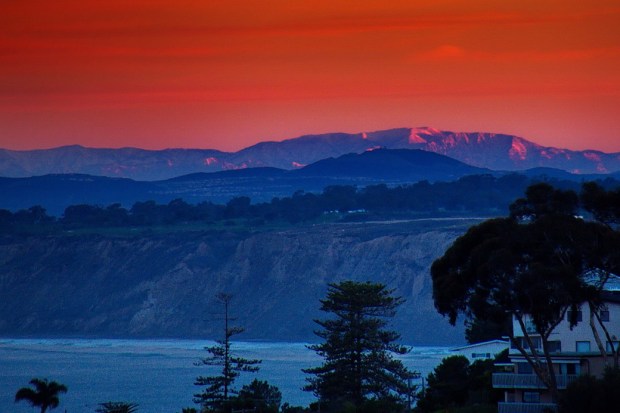 Why We Love San Diego Gallery II
Old Town Showdown: Improv Comedy Show
7 p.m., Old Town Improv Co.
Spend your Saturday night laughing and laughing and laughing at the Old Town Showdown. At this interactive, past-paced show, an ensemble of improvisers will perform short-form comedy based off the audience's suggestions. All ages welcome. Tickets start at $7.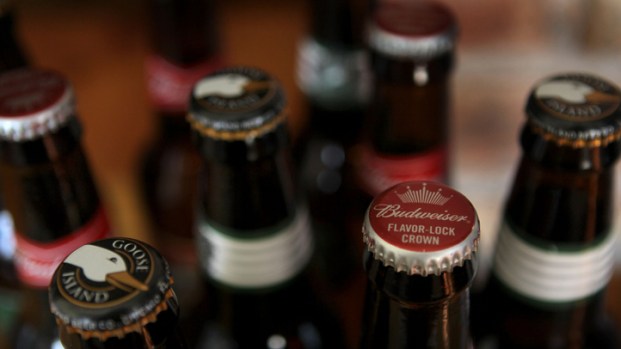 San Diego's Top Breweries
Sunday, March 26
Rolando Street Fair
10 a.m., Rolando Boulevard
More than 130 vendors – featuring handcrafts, food, carnival rides and kid's activities – will be spread out throughout the historic Rolando Village in the College Area of San Diego this Sunday for a buzzing street fair. As you walk, enjoy live bands like Len Rainey and the Midnight Players, Trey Tosh and The Routine, and more. The fair runs from 10 a.m. to 6 p.m. on the 4700 block of Rolando Boulevard. The event is free.
San Diego Hot Chocolate 15K and 5K Road Race
6:45 a.m., Petco Park
For those of you that love both (hot) chocolate AND running – this race is perfect for you. More than 4,000 pounds of melted chocolate are prepped for this race each year, so chocolate lovers will not be disappointed. Start early and run either a 5K or 15K and finish at Petco Park, where you will be rewarded with plenty of hot chocolate-themed goodies, including a mug loaded with fondue and hot chocolate, cookie straws, Rice Krispie Treats and more. Tickets start at $54; register in advance.
Guided Nature Walk: Understanding Nature's Offerings
9:30 a.m., Mission Trails Regional Park – Visitor's Center
There's so much to explore at the beautiful Mission Trails Regional Park! This Sunday, start off your morning with a guided walk through the park, taking a closure look at the animals and flora and fauna in the park. The walk is free.
San Diego Latino Film Festival
Various times and locations, March 16 to 26
Don't miss the final day of the San Diego Latino Film Festival! Some of San Diego's best films from Latino artists will take center stage during this 10-day festival. More than 160 films from Latin America, The United States and Spain will air across five different locations. To close out the event, there will be a closing night party, in addition to the final day of films. Ticket prices vary.
Willy Wonka Jr.
1 p.m., Lawrence Family JCC
Follow along live as Charlie Bucket visits Willy Wonka's mysterious chocolate factory on stage. The musical, adapted from Ronald Dahl's tale, features music from the enchanting songs from the 1971 film. Tickets start at $17. The show runs from March 10 to March 26.
The Blameless
2 p.m., Old Globe Theater
Take a look at the power of moving and compassionate look at the power of familial bonds in trying times. The original play was developed in The Old Globe's 2016 New Voices Festival. The world-premiere play follows the Garcia family as they struggle to recover from a painful event in their past. Tickets start at $34.
Free or Cheap Things to Do in San Diego
Times and locations vary

Free or Cheap Things to Do in San Diego
Is your wallet hurting from the holidays? In San Diego, there are still plenty of activities to enjoy for free or on the cheap. Go for a hike at Torrey Pines State Park or Cowles Mountain, stroll Balboa Park, try a new craft brewery, admire the murals of Chicano Park or read a book at a downtown park. Get out there and explore America's Finest City.
Published at 9:40 AM PDT on Mar 17, 2017 | Updated at 2:07 PM PDT on Mar 22, 2017