Vets Have New Resting Place
A new National Cemetary was consecrated in Miramar.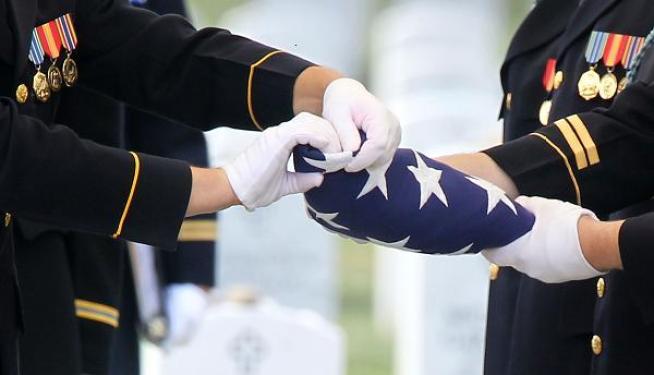 Getty Images
ARLINGTON, VA - AUGUST 11: Members of the U.S. Army's 3rd Infantry Regiment 'The Old Guard' fold the flag that covered the casket of Staff Sergeant Marc Arizmendez during his funeral August 11, 2010 at Arlington National Cemetery in Arlington, Virginia. Arizmendez was killed July 6 in Qalat, Afghanistan, when his vehicle was bombed. (Photo by Alex Wong/Getty Images)
A new national cemetery accepting casket burials for veterans was inaugurated in San Diego Monday.
The Miramar National Cemetery was consecrated, meaning the grounds were blessed. Representatives from several religious groups took part in the ceremony.
Miramar also performed its first ten interments of deceased veterans.
"San Diego County hasn't had a casketed burial option since 1966, " said Kirk Leopard, Director of Miramar National Cemetery. "The veterans deserve this. It's something they've worked hard for."
When Fort Rosecrans National Cemetery closed for casketed burials in 1966, the only other option for local veterans was Riverside National Cemetery.
Miramar will provide burial space for the next 50 years. They have 168,000 burial sites alloted for the cemetery.