An unforgettable floral art show, foodie-friendly tasting events, concerts and so much more await as you enjoy another great weekend in San Diego. It truly is America's Finest City.
Thursday, April 27
The Flower Fields at Carlsbad Ranch
9 a.m. to 6 p.m. (season runs through May 14), Carlsbad Ranch
The famous Flower Fields in Carlsbad Ranch continues its vibrant spring run, offering visitors spectacular views of bright blooms in all of their gorgeous glory. The fields are open daily, from 9 a.m. to 6 p.m., through May 14. Patrons will enjoy nearly 50 acres of colorful displays of Giant Tecolote Ranunculus flowers, which are in bloom for six to eight weeks. The famous fields also include roses, orchids, sweet pea blossoms, petunias and poinsettias. Keep checking the Flower Fields website, too, because the venue hosts special events throughout the bloom season.
Decoy's Walkabout Wine Series
5 p.m. to 9 p.m., Decoy Dockside Dining
Decoy Dockside Dining at Lake San Marcos hosts another one of its Walkabout Wine Series dinners, this time featuring sips from Groth Vineyards & Winery and expertise from the winery's sales manager, Mark Bernstein. Guests will enjoy a three-course dinner prepared by Decoy's executive chef, David Warner, each course paired with wines. The chef and featured sommelier will offer their expertise on each course and pairing, and guests can mix, mingle and ask questions throughout the Walkabout. The dinner is priced at $65 per person; guests can reserve their spot any time between 5 p.m. and 9 p.m. by calling (760) 744-0120.
Maker's Mark Bartender Battle
7 p.m. to 10 p.m., Analog
A Bartender Battle is going down at Analog Thursday as San Diego's best mix masters create their best bourbon cocktails. The night also includes a tasting station where patrons can taste a variety of bourbons while enjoying some tray-passed bites like truffle fries and mini jalapeño grilled cheese. Tickets are $15. Call (619) 233-1183 for more info.
Scott Thompson
8 p.m., The American Comedy Co.
Fans of the sketch comedy troupe, "The Kids in the Hall," will enjoy this stand-up act at The American Comedy Co. this weekend: troupe star Scott Thompson. He'll perform Thursday at 8 p.m., and again Friday and Saturday at 7:30 p.m. and 9:30 p.m. on both nights. Tickets are $18.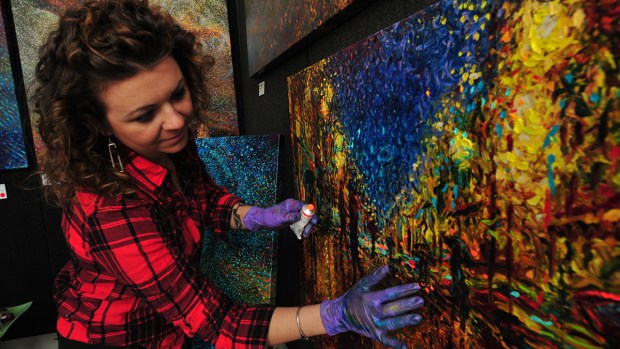 Mission Federal ArtWalk to Return to Little Italy
Friday, April 28
Art Alive
9 a.m. to 5 p.m., San Diego Museum of Art
A springtime tradition now in its 36th year, "Art Alive" returns Friday to The San Diego Museum of Art. The exhibition and fundraiser transforms famous works from the museum's collection into unique floral interpretations created by top local and national designers. The result: vibrant works of art that are literally alive, bursting with blooms. The exhibition opens Friday, from 9 a.m. to 5 p.m., and again Saturday and Sunday at the same time. Tickets are $25 for adults and $5 for kids ages 7 to 17; admission is free for kids 6 and under.
Tunes on the Terrace
4 p.m. to 6 p.m., Orfila Winery
Enjoy some tunes from musician Jason Mann paired with a glass of wine (or two) on the terrace at Orfila Winery in Escondido (13455 San Pasqual Rd.). The event is free; food trucks are typically on-hand selling snacks, and this time Street Chef California will be there.
Cruisin' Grand Escondido
5 p.m. to 9 p.m., Downtown Escondido(235 East Grand Ave.)
Downtown Escondido's free, weekly vintage car show is back. Running every Friday night through Sept. 29, Cruisin' Grand Escondido takes over historic Grand Avenue, with more than 500 cool cars lining the streets. The event, now in its 18th year, draws thousands of attendees. Each Friday night, awards are given to the most impressive pre-1973 American-made cars.
(Road Trip) Louisiana Jambalaya
6 p.m. to 7:30 p.m., Lazy Acres Moonlight Room
Up in Encinitas, Lazy Acres' community kitchen, the Moonlight Room (150 Encinitas Blvd.), will host this fun cooking class focused on a Louisiana soul food classic: jambalaya. An expert chef will lead the culinary course, in which students will slice, dice and sautée their way through several dishes like seasonal salad with shrimp and aioli, jambalaya shrimp with Andouille sausage and local Mary's chicken and, for dessert, bananas foster. The class costs $30.
Tastes of Italy
6 p.m. to 8 p.m., Vom Fass
Vom Fass – an oil, vinegar, spirits, liqueurs and wine shop in Hillcrest (1050 University Ave., #E103) – will explore the tastes of Italy with dishes made with the store's traditional Italian oils and vinegars, brandy and wines. In addition to pairings, patrons will also walk away with some recipes to recreate some Italian dishes at home. The tasting session costs $20 per person.
Kings of Leon
7 p.m., Mattress Firm Amphitheatre
Kings of Leon ("Use Somebody" and "Radioactive," among a string of hits) plays the Mattress Firm Amphitheatre in Chula Vista. General admission lawn seats start at $48 per person
Stars at West Sycamore
7 p.m. to 10 p.m., Mission Trails Regional Park
Weather permitting, enjoy a springtime stargazing session alongside experts from the San Diego Astronomy Association at Mission Trails Regional Park. The group meets at the West Sycamore staging area at the east end of Stonebridge Parkway in Scripps Ranch. The three-hour event is free.
Birch Aquarium Presents: Infinity Cube
Infinity Cube
9 a.m. to 5 p.m., Birch Aquarium
Check out the newest installment at Birch Aquarium, the "Infinity Cube," an immersive, 8-foot cube that explores bioluminescence, light produced by living organisms in the marine world. Artist Iyvone Khoo worked alongside Scripps Institution of Oceanography marine biologist Michael Latz to bring this project to life, filming more than six hours of footage of single-celled marine organisms called dinoflagellates reacting to various stimulants, such as the human heartbeat, music, water flow and air pressure. The "Infinity Cube" revolves around these videos, which will be projected and reflected into larger-than-life images of bioluminescence accompanied by soundscape, immersing patrons in this interesting world. The exhibit is included with paid admission into Birch Aquarium, which costs $18.50 for adults, $14 for children ages 3 to 17 (kids 2 and under are free), $15.50 for seniors and $15 for students with ID.
'Infinity Cube' Lights Up Birch Aquarium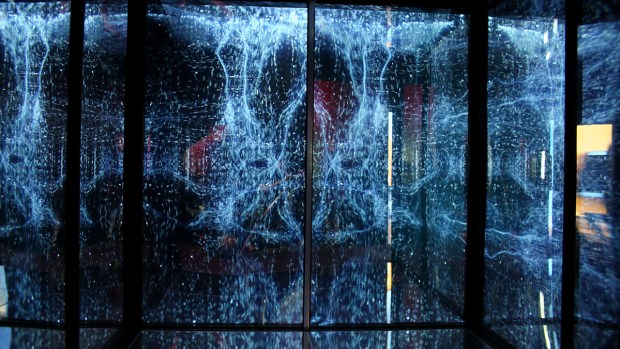 Heathers: The Musical
8 p.m., OnStage Playhouse
Chula Vista's OnStage Playhouse presents San Diego's first fully-licensed production of "Heathers" The Musical," based off the cult classic 1988 film starring Winona Ryder and Shannon Doherty. The musical – which debuts Friday night – delves into high school's classic clique of mean girls and what happens when a misfit decides to shake things up. The production runs through May 27, with 8 p.m. performances; tickets are $25.
Saturday, April 29
San Diego Mother Bay's Run
8 a.m., De Anza Cove Park
Kick off Mother's Day celebrations early with this Mother's Day run by Mission Bay. It'll be a morning filled with beautiful views and exercise for the whole family, from elite runners to casual walkers. Registration starts at $30.
Gateway Conversations in Balboa Park
9 a.m., Balboa Park
Join the Pacific Rim Park and llan Lael Foundation in Balboa Park this Saturday to explore the ways in which art shapes international relations. This year's Gateway Conversations will welcome representatives from the eastern and western Pacific Rims, as well as people from San Diego and Tijuana, to continue the conversation about art in public places. Tickets start at $50.
YMCA Healthy Kids Day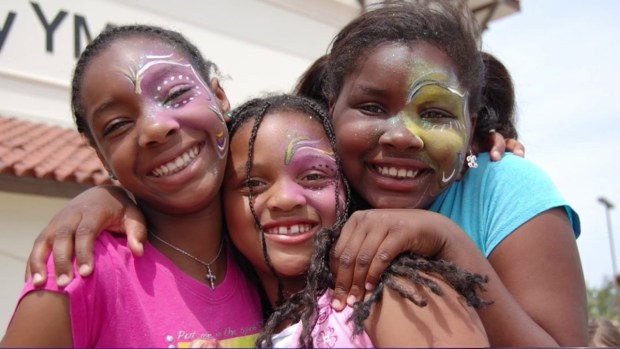 Mission Federal ArtWalk
11 a.m. to 6 p.m., Little Italy
One of Little Italy's most colorful events, the Mission Federal ArtWalk brings art, music, dance and culture to the streets of the vibrant community. The free, family-friendly block party will span 17 blocks, including a KidsWalk area at the corner of India and W. Beech streets where little ones can channel their inner-artists and create their own mini masterpieces. Attendees can browse booths and buy artwork and participate in interactive art experiences. Parking is at a premium in Little Italy, so you may want to consider taking public transit to this event.
Celebrate Carlsbad Day
12 p.m., Legoland California Resort
Residents from across San Diego are invited to celebrate Carlsbad during this special day at Legoland California Resort. Spend an extra few hours in the park with extended hours, plus, enjoy specially priced $30 tickets, courtesy of the Carlsbad Education Foundation. A portion of the ticket proceeds will go to the Foundation, which supports district-wide science initiatives for students in the Carlsbad Unified School District.
San Diego Rose Show
1 p.m. to 5 p.m. (Saturday & Sunday), McMillin Event Center at Liberty Station
Yet another reason to stop and smell the roses this weekend: the San Diego Rose Show at the McMillin Event Center (2875 Dewey Rd.) at Liberty Station. The show, presented by the San Diego Rose Society, invites amateurs to showcase their roses in the exhibit hall to be admired by judges and attendees. Local rosarians will be on-hand to share tips on how to select and grow the best roses, depending on where your garden grows. Admission is $5 per person; kid under 12 get in free. Parking is also free.
San Diego Sights and Sips
5:30 p.m., Hornblower Cruises and Events
Sunshine, sailing and cocktails come together on this Hornblower cocktail cruise. Hope on board for a two hour cruise with champagne, light Hors d'oeuves and more as you enjoy a beautiful view of the Bay during sunset. The boat leaves at 6 p.m. Tickets start at $37.50 per person.
Old Town Showdown: Improv Comedy Show
7 p.m., Old Town Improv Co.
Spend your Saturday night laughing and laughing and laughing at the Old Town Showdown. At this interactive, past-paced show, an ensemble of improvisers will perform short-form comedy based off the audience's suggestions. All ages welcome. Tickets start at $7.
San Diego Soul Festival
8 p.m., Valley View Casino Center
Get ready to groove at the Valley View Casino Center Saturday night as the San Diego Soul Festival returns with performances by Anthony Hamilton, Keith Sweat and Guy featuring Teddy Riley and Dru Hill. The doors open at 7 p.m.; tickets start at $39.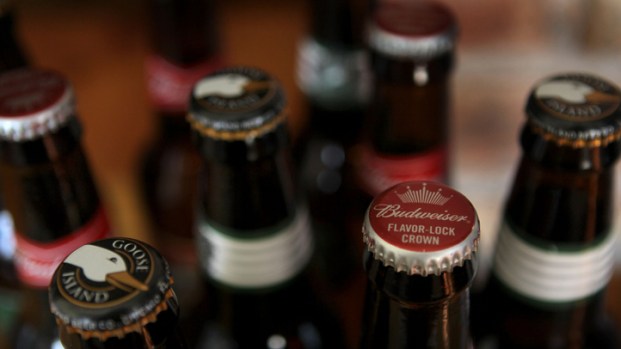 San Diego's Top Breweries
Sunday, April 30
Bridal Bazaar
10 a.m., Del Mar Fairgrounds
Planning your 2017 OR 2018 wedding? Stop by the Bridal Bazaar at the Del Mar Fairgrounds. San Diego's largest Spring bridal show will give you endless ideas and inspiration for your upcoming wedding. Tickets cost $15.
Chocolate Festival
10 a.m., Maritime Museum of San Diego
End your weekend with a sweet treat at the Maritime Museum of San Diego. At this festival, learn about the history of chocolate and how it came to the U.S. Stop by the popular annual event to browse and taste a variety of chocolate from more than a dozen local vendors. Plus, kids and adults alike can stop and make their own chocolate pizza (yum!). For adults, there will be a wine and chocolate or beer and chocolate pairings, plus live baking and cooking demonstrations. Tickets start at $9.
Singin' in the Rain: In Concert
7 p.m., Coronado Playhouse
Come see the popular classic movie at the Coronado Playhouse this Sunday for a special concert version performance. Tickets start at $20.
First Date: A New Musical Comedy
2 p.m., Horton Grand Theatre
A blind first date transforms into a hilarious dinner when blind date newbie Aaron meets Casey, a serial dater. Watch as the pair - and their friends, restaurant patrons and more - sing and dance their way through a high stakes evening as each takes a chance on finding love. The San Diego Musical Theatre production plays at the Horton Grand until May 7. Tickets start at $40, though discounts are available for seniors, children, students and groups. Find more theater spring picks here.
The Who's Tommy
2 p.m., OB Playhouse
The Who fans will not want to miss this musical production playing at the OB Playhouse. The five-time Tony Award-winning musical is based on the iconic 1969 rock concept album and shares a story of hope, healing and human spirit. Tickets start at $29.
Free or Cheap Things to Do in San Diego
Times and locations vary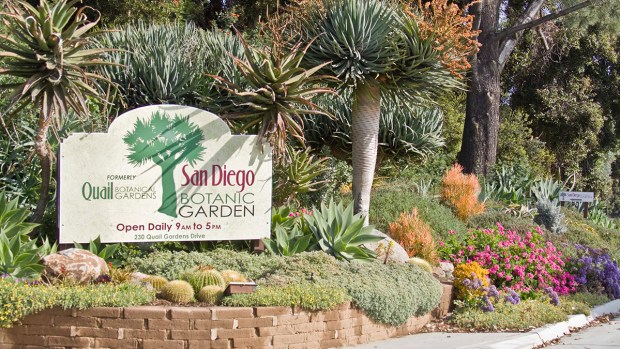 Free or Cheap Things to Do in San Diego
Looking to save some, but still enjoy the city? In San Diego, there are still plenty of activities to enjoy for free or on the cheap. Go for a hike at Torrey Pines State Park or Cowles Mountain, stroll Balboa Park, try a new craft brewery, admire the murals of Chicano Park or read a book at a downtown park. Get out there and explore America's Finest City.
Published at 8:36 AM PDT on Apr 22, 2017 | Updated at 1:40 PM PDT on Apr 25, 2017