A famous fictional San Diegan once said, "San Diego, drink it in. It always goes down smooth." No matter what your drink of choice, there are plenty of events where you can enjoy some libations this weekend.
Thursday, Sept. 18
10th Annual Chef Showdown
6 p.m. – 9 p.m. at Harley Davidson on Morena Boulevard
Come hungry as San Diego's top chefs go head-to-head in an "Iron Chef"-style competition. The event is aiming to raise $100,000 for the Center for Community Solutions, a San Diego nonprofit that provides services for victims of domestic violence.
Friday, Sept. 19
Taste of Thrillist
7 p.m. – 10 p.m. at the Hard Rock Hotel downtown
Thrillist is your go-to source for what's hot in San Diego. So you can be sure this rooftop pool party will be nothing short of amazing. About a dozen chefs from San Diego's best restaurants will cook up creations not normally on the menu.
Best Whiskeys of the World
6:30 p.m. at the Westgate Hotel
You've heard of wine pairing, but did you know certain whiskeys go best with certain foods? Whiskey connoisseur Ed Adams will lead you through a delicious five-course dinner at the award-winning Le Fontainebleau Room inside the Westgate Hotel. Cheers!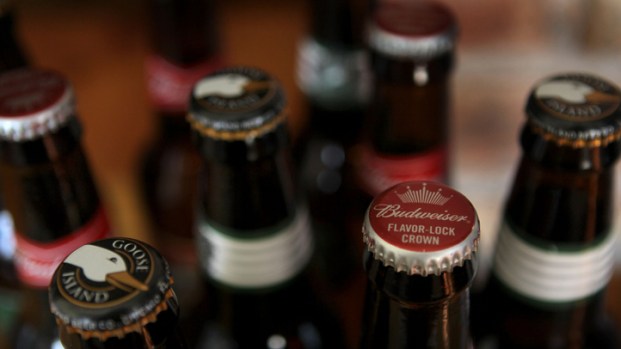 San Diego's Top Breweries
Saturday, Sept. 20
17th Annual Fleet Week Coronado Speed Festival
8 a.m. – 5 p.m. at Naval Station North Island
The "Race at the Base" will transform Naval Station North Island into the world's coolest racetrack. Automobile enthusiasts will enjoy races, classic cars, test drives and more. Plus, the public will get the rare chance to tour Navy warships.
Rancho Bernardo Dog Park 10th Anniversary Celebration
9 a.m. – 12 p.m. at the Rancho Bernardo Dog Park
Celebrate 10 years of canine companionship at this pooch party. Besides vendors and demonstrations, there will be treats (for both dogs and humans) and a pre-Halloween costume contest with prizes.
San Diego Sriracha Festival
3 p.m. – 6 p.m. at Liberty Station
This is San Diego's first festival dedicated to the beloved sauce in the red and green bottle. Chefs will use the condiment in ways you never thought possible, even in desserts. The event is a can't-miss for any sirarcha super fan.
Why We Love San Diego Gallery I
Sunday, Sept. 21
San Diego Restaurant Week
Various locations across the county
Sunday is the first day of San Diego Restaurant Week, a showcase of San Diego's top-notch dining scene. You can savor a two-course lunch for $10 to $20 and a three-course dinner for $25-$45 at more than 180 local eateries. Click here to see which restaurants are participating and to choose your culinary adventure. Restaurant Week runs through Sept. 26.
Paddle for Clean Water
9 a.m. – 2 p.m. in Ocean Beach
Calling all surfers, standup paddleboards, kayakers and boogie boarders. Join hundreds of other ocean enthusiasts for a paddle around the Ocean Beach Pier, all in the name of clean water and healthy coastlines. The event also features a yoga class, free breakfast for participants, live reggae music and one killer after-party. Learn more about the Surfrider Foundation here.