TGI Weekend! It's another fun-filled weekend in San Diego, all about getting out there and enjoying the summer weather and outdoor events perfectly suited for the season. Outdoor movies, concerts and food events take center stage, reminding us that we have it good here in America's Finest City. Get up. Get out. Play!
Thursday, Aug. 17
Nighttime Zoo
9 a.m. to 9 p.m., San Diego Zoo
The San Diego Zoo has extended its hours to 9 p.m. now through Sept. 4 so families can enjoy the annual "Nighttime Zoo." Visitors can hear live music, check out special keeper talks and entertainment, and end the night by watching a parade of elaborate animal puppets. Nighttime Zoo activities are included with paid admission or zoo memberships.
Group Works to Restore Balboa Park Carousel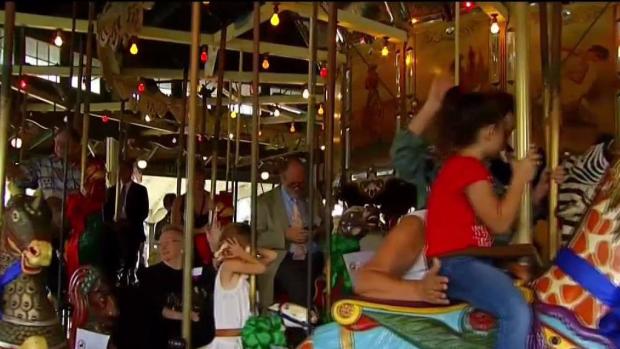 Del Mar Racing
12 p.m., Del Mar Racetrack
Still "cool as ever," the Del Mar Racing season returns to the seaside track in the North County. Gates open daily at 12 p.m., with the first post at 2 p.m. The season runs through Sept. 4, with track closed on Mondays and Tuesdays. Once again, the Del Mar Thoroughbred Club's racing season will also include concerts and other fun festivities. General admission is between $6 and $10.
Liberty Public Farmers Market
2 p.m. to 7 p.m., Near Liberty Public Market at Liberty Station
Liberty Station's brand-new weekly farmers market goes down every Thursday near Liberty Public Market, off Perry Road. The farmers market features more than 60 vendors, from local produce growers and specialty food purveyors, to artisan gift merchants. While you peruse vendors, enjoy live performances from local musicians.
Group Works to Restore Balboa Park Carousel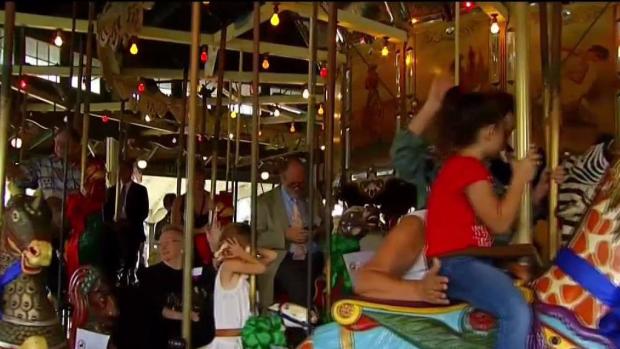 California Dreaming Beach Party
6 p.m. to 9 p.m., The Bahia Hotel
Every Thursday this summer – through Aug. 31 – The Bahia Hotel in Mission Bay will host its "California Dreaming" Beach Party, which includes a clam bake, BBQ, brews and live beachside concert performed by The Mar Dels. Tickets are $49 for adults and $26 for kids ages 5 to 12; children age 5 and under get in free. This is summer, SoCal style, that's for sure.
Lost '80s Live
6:30 p.m., Humphreys Concerts by the Bay
Take it back to the 1980s with this retro tour playing at Humphreys Concerts by the Bay on both Thursday and Friday. The rad lineup features: Tony Hadley, Cutting Crew, Wang Chung, Naked Eyes, Missing Persons, The Flirts, Gene Loves Jezebel and Trans-X. You'll be moving all night, remembering those jam sessions with your boom box. Tickets are $58.
Santee Summer Concerts
6:30 p.m. to 8 p.m., Town Center Community Park East
Upstream, a group, specializing in Caribbean, reggae and soca tunes, will take the stage for Santee's weekly summer concert series this Thursday. The event is free; there will be food trucks on-hand selling dinner and family-friendly activities for the kids. Bring a blanket or chairs and snag a spot on the grass. This is the second-to-last concert before the summer series wraps up for the season.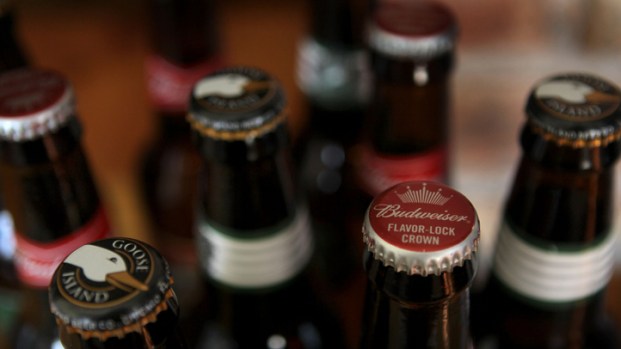 San Diego's Top Breweries
Cardiff Music Nights
6:30 p.m. to 8 p.m., Pappalecco in Cardiff-by-the-Sea
Italian eatery Pappalecco is hosting "Cardiff Music Nights" this summer at its Cardiff-by-the-Sea location (2101 San Elijo Ave.), showcasing free concerts each Thursday evening. Guests can enjoy the tunes al fresco as if they were in Italy. A different artist is featured each week.
Sunset Poolside Jazz Series
6:30 p.m. to 9:30 p.m., The Westgate Hotel
Downtown's Westgate Hotel continues its "Sunset Poolside Jazz Series," a summertime series featuring a different performance every Thursday night, through Aug. 31, from Southern California's finest jazz talents at the hotel's pool. The event includes drinks and appetizers, available for purchase. Attendees are asked to spend at least $25 on drinks and food; the entertainment is free. Erika Davies performs on Aug. 17. There are only a couple more weeks left of this summertime event; it ends on Aug. 31.
San Diego Padres vs. Washington Nationals
7:10 p.m., Petco Park
The Padres begin their three-game home series against the Nationals Thursday night at Petco Park. Tickets start at $15.
Flicks at the Fountain
8 p.m., Carlsbad Village
Every Thursday night in July and August, the Carlsbad Village Association will host a free outdoor movie screening behind the famous fountain at the corner of State Street and Grand Avenue. The community's annual summer movie series continues Thursday night with a screening of "Free Willy." Bring blankets, low-back lawn chairs, a picnic and enjoy the entertainment under the stars. Films begin at dusk – between 7:45 p.m. and 8 p.m.; seating starts at 6 p.m. This summertime series wraps up next week.
Latin Thursdays
9 p.m., Harrah's Resort Southern California
Enjoy live Latin music at Harrah's Resort Southern California every Thursday night this month at this 21+ fiesta. The shows cost $10 and are available at the door.
Things to Do in Old Town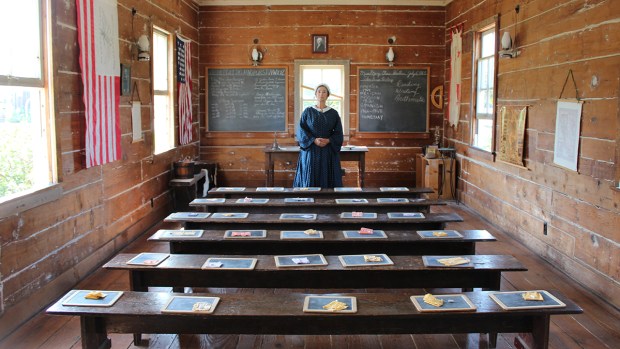 Friday, Aug. 18
Coronado's Free Summer Shuttle Service
8:57 a.m. to 9:42 p.m. (shuttle service times), Coronado
Coronado's free summer shuttle service is back, running now through Labor Day. The service aims to make it easier for locals and visitors to cruise around Coronado and catch a ride to popular spots during the busy summer months. Hop on!
You & Yours Distilling Co. Tour
3 p.m., 6 p.m. and 8 p.m., You & Yours Distilling Co.
You & Yours Distilling Co. – a small, chic distillery in San Diego's East Village (1495 G St.) – recently launched tours of its tasting room, available at certain times Wednesday through Sunday, including 3 p.m., 6 p.m. and 8 p.m. sessions on Fridays. The 45-minute tours are led by a member of the distillery's team who leads visitors to the production floor, explaining every step of the distilling process – down to the bottling of each product. The tour is followed by a question and answer session and, of course, a spirits tasting flight of the distilleries flagship gin and vodka. Tours cost $25 per person; you also get $10 off a bottle of vodka or gin. To learn more about You & Yours Distilling and its owner, Laura Johnson, read this story.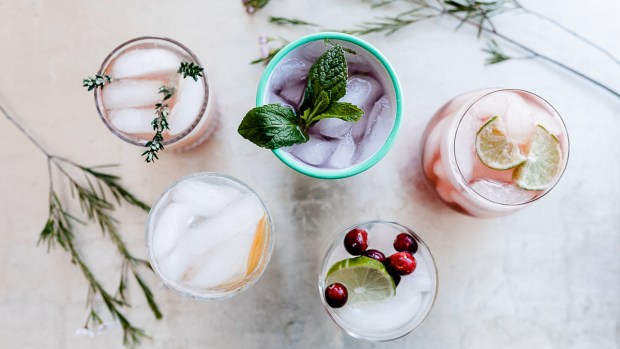 New Female-Led Distillery Opens in East Village
Food Truck Friday
4 p.m. to 8:30 p.m., Plaza de Panama at Balboa Park
Balboa Park's "Food Truck Friday" is a summertime event that brings more than a dozen food trucks to the Plaza de Panama and El Prado walkway every Friday evening through Sept. 29. As you grab some food, you'll also be able to enjoy live entertainment at the park. Stick around and check out "Balboa Park After Dark" (see below), happening simultaneously at the park Friday nights this summer.
Steel Pulse
After the Final Race, Del Mar Race Track
Reggae band Steel Pulse takes the Seaside Stage Friday at the Del Mar Race Track. The concert starts right after the final race; the 18+ show is free with paid admission to the track.
Cruisin' Grand Escondido
5 p.m. to 9 p.m., Downtown Escondido(235 East Grand Ave.)
Downtown Escondido's free, weekly vintage car show continues, running every Friday night through Sept. 29. Cruisin' Grand Escondido takes over historic Grand Avenue, with more than 500 cool cars lining the streets. The event, now in its 18th year, draws thousands of attendees. Each Friday night, awards are given to the most impressive pre-1973 American-made cars. Musical entertainment includes performances across four stages: Broadway; Juniper Street; Maple Street Plaza; Kalmia & Grand. This week's show will focus on Woodies and T-Birds.
Balboa Park After Dark
5 p.m. to 8 p.m., Balboa Park
Balboa Park's sundown summertime program continues, with eight museums offering extended late-night hours every Friday through Sept. 29. Some museums are even offering $5 admission deals. Food vendors and live entertainment will also fill the landmark during this "Balboa Park After Dark" series.
Things to Do at Balboa Park
Summer Movies in the Park
5 p.m. to 10 p.m., Multiple Locations
San Diego's fun and free "Summer Movies in the Park" presents family-friendly movies Friday night at several locations across the county, usually at 5 p.m. or 6 p.m. to 9 p.m. or 10 p.m. This week, the lineup includes "Moana" playing at Allied Gardens Community Park and Point Loma Community Park. "Finding Dory" screens at downtown's Waterfront Park, while "Beauty and the Beast" – the original 1991 animated Disney classic – plays at Flinn Springs County Park. Over at Spring Valley County Park, "The LEGO Batman Movie" will play on the big screen, while 'Sing" screens at Willie Henderson Park. The movie screenings are free to attend. Bring a blanket and a picnic, and you're all set for a nice evening out with the family.
The Southern California Clambake
5:30 p.m., Hotel del Coronado
This could be worth a summertime splurge: The Del's Southern California Clambake returns to the hotel's warm beach sands Friday evening with games, live music and lots of tasty seafood. Guests, all sporting white attire, will cozy up on communal tables and enjoy a feast that includes boiled lobster tails, clams, local prawns, potatoes, corn on the cob and more. The Clambake costs $125 for adults (and includes two drinks per 21+ attendee), and $50 for kids ages 5 to 12. Children under 5 get in free. Make reservations by calling (619) 522-8490.
Salsa Under the Stars
6 p.m. to 9 p.m., The Headquarters at Seaport
Hit the courtyard at The Headquarters at Seaport for this Friday night salsa dancing session under the stars. Manny Cepeda and his 16-piece orchestra will provide the toe-tapping tunes; no partner or experience necessary to join this fun, free event.
Date Night Cooking Class
6:30 p.m. to 8:30 p.m., Freshly Prepped
Chef Patsy Bentivegna leads this "Date Night" cooking class at Freshly Prepped in Bonita (4070 Bonita Rd.) in which students will learn to make three Latin-influenced dishes: Watermelon Gazpacho Soup, Chicken Verde Enchiladas, and South of the Border Flan. Tickets are $55.
Sunset Luau on the Bay
6 p.m., Catamaran Resort Hotel and Spa
Dreaming of Hawaii? The Catamaran Resort Hotel and Spa in Pacific Beach hosts its 16th season of Sunset Luaus on the shores of Mission Bay, a Friday night event complete with tropical drinks, Polynesian cuisine, and authentic island-inspired music and dancing. The Sunset Luau series runs through Sept. 1; tickets are $69 for adults, $32 for kids ages 5 to 12, and free for little one 5 and younger.
Salvador Padilla En Concierto
7 p.m. to 10 p.m., La Jolla Community Center
Baritone, classical and Latin singer Salvador Padilla leads this concert featuring Latin boleros, cha-chas, rumbas, rancheras and bossa nova at the La Jolla Community Center. He will be joined on stage by Carlos Velasco on guitar, Kevin Moraine on bass, David Mallard and some guest singers. Tickets are $20 per person and include valet parking.
Jazz Jam Sessions: Quinteto Caballero
7 p.m., California Center for the Arts Escondido
Head over to Lyric Court at the California Center for the Arts in Escondido Friday for an evening of jazz music performed by Quinteto Caballero, an exhilarating Latin jazz quintet led by Bill Caballero. The event is free, but reservations are recommended. This is part of a series at the California Center for the Arts in Escondido that highlight a new musician or group every Friday night this month.
San Diego Padres vs. Washington Nationals
7:10 p.m., Petco Park
The Padres continue their home series against the Nationals at Petco Park. Before Friday's game, Petco Park will host its Party in the Park – a pre-game Happy Hour session that kicks off at 5 p.m. during every Friday home game at the ballpark. Tickets for the baseball game start at $17.
The Comedy Get-Down
8 p.m., Valley View Casino Center
The stand-up comedy mega-ticket features performances by Cedric the Entertainment, Eddie Griffin, D.L. Hughley, and George Lopez all under one roof, for one night. Tickets start at $49.75.
Saturday, Aug. 19
DayBreak
8 a.m., Del Mar Racetrack
It can be difficult to wake up early on a Saturday morning. But here's something to help get you out of bed this Saturday morning: DayBreak at the racetrack. Grab some breakfast while watching morning workouts at the race track. Horse racing fanatics will also be able to pick the brain of former jockey and event announcer Jeff Bloom. Bloom will be there answering questions. Tickets cost $10.
Snorkel with the Leopard Sharks
8 a.m., Scripps Institution of Oceanography
It's a unique experience you don't want to miss. Join aquarium naturalists as they head out off of the La Jolla coast to snorkel with leopard sharks in their natural habitat. To participate, you must have intermediate knowledge of swimming and have previous snorkeling experience. Participants must be 10 years or older and must supply their own gear. Tickets start at $25.
Clear the Shelters
10 a.m. to 5 p.m., Select Animal Shelters in San Diego County
NBC 7 and Telemundo 20 will participate in "Clear the Shelters," a nationwide adoption drive that aims to find forever homes for loving pets in need. Our stations have partnered with animal shelters and rescue centers across San Diego County to waive adoption fees for one day only – Aug. 19 – so even more furry friends can be adopted by families. Clear the Shelters runs on Saturday, from 10 a.m. to 5 p.m. at select shelters; find your local participating facility here.
Chula Vista Harborfest
10 a.m., Bayside Park
Come out and celebrate summer in the South Bay this Saturday. This family friendly event goes from 10 a.m. to 6 p.m. for free. Spend the day at one of three stages – Latin Beats Stage, Chula Vista Community Stage or Harborfest Main Stage – and enjoy live music. When you get hungry, the festival will have plenty of yummy local treats to chow down on, including dozens of types of tacos. Plus, kids will stay entertained all day at The Discovery Zone, a unique place for children with arts and crafts, kayaking and paddle board lessons for free.
TVG Pacific Classic
11:30 a.m., Del Mar Racetrack
Del Mar's most prestigious race, the $1 million TVG Classic, takes place this Saturday. Watch the country's top horses compete at the one-and-a-quarter miles distance in the signature event. The first race begins at 2 p.m.
San Diego Sights and Sips
5:30 p.m., Hornblower Cruises and Events
Sunshine, sailing, and cocktails come together on this Hornblower cocktail cruise. Hop on board for a two-hour cruise with champagne, light Hors oeuvres and more as you enjoy a beautiful view of the Bay during sunset. The boat leaves at 6 p.m. Tickets start at $37.50 per person.
Spirits at Sunset: Summer Cocktail Cruise
5:30 p.m., Flagship Cruises and Events
Treat yourself to a lovely evening on the Bay this Saturday for the all-new Spirits at Sunset cruise. Board an 82-foot yacht for an evening for 360 views of the beautiful San Diego and bay and your favorite cocktails. Tickets start at $42.50.
Little Italy Summer Film Festival
8 p.m., Amici Park
Every Saturday night this summer (through Aug. 26), stop by San Diego's Little Italy Amici Park and enjoy a series of Italian films with English subtitles. The screenings start at 8 p.m. The entry fee is a $5 donation.
Sunday, Aug. 20
Sunday Champagne Brunch Cruise
10:30 a.m., Flagship Cruises and Events
Settle into the New Year in style by hopping abroad a luxury yacht and cruising around the San Diego Bay. The two-hour cruise will take brunchers past the Downtown San Diego bay as they enjoy a gourmet buffet, mimosas, and live music. Tickets start at $38.70.
Fairy Tales in the Park
11 a.m., Casa del Prado Theatre at Balboa Park
Come watch the classic stories of "Rapunzel," "Little Red Ridinghood" and "Beauty and the Beast" performed live by the San Diego Civic Youth Ballet. Tickets start at $12.
BBQ State Championship
1 p.m., Del Mar Race Track
BBQ fans, you won't want to miss this one! More than 40 of the country's top pitmasters and local chefs will descend on Del Mar to compete in this State Championship, sanctioned by the Kansas City BBQ Society. Enjoy taste samples, local craft beer and live music throughout the day. A $10 ticket gets you four 2 oz. competition-ready samples of brisket, pork, pork ribs, chicken, and steak. At the end of all your tasting, cast your voice for People's Choice. Admission to the event is included with track admission for $6.
BarkHappy End of Summer Pawty
3 p.m., Thorn Street Brewery
Calling all dog lovers: Bring your furry friend to Thorn Street Brewery this Sunday for this summer wind-down party. There will be free nail trims for pooches, eating contests and giveaways. A $15 ticket includes free dog treats, goody bags, a wash coupon and more. Plus, when you get hungry, stop by a local food truck to grab a bite to eat. Proceeds go to benefit The Animal Pad, which will have adoptable animals on site as well.
Ken Ludwig's "Robin Hood"
7 p.m., The Old Globe
See the timeless story of hero Robin Hood in a new light: on stage, in this brand-new, Globe-commissioned play by Ken Ledwig. Ludwig, a playwright whose works have appeared on Broadway and London's West End ("Crazy For You," "Lend Me a Tenor," "An American in Paris," and more), comes back to The Globe in this world premiere comedy. Ludwig most recently premiered "Baskerville" at the Globe, bringing Sherlock Holmes to San Diego. The piece promises thrills, romance, laughter and more. The piece runs through Aug. 27.
Free or Cheap Things to Do in San Diego
Times and locations vary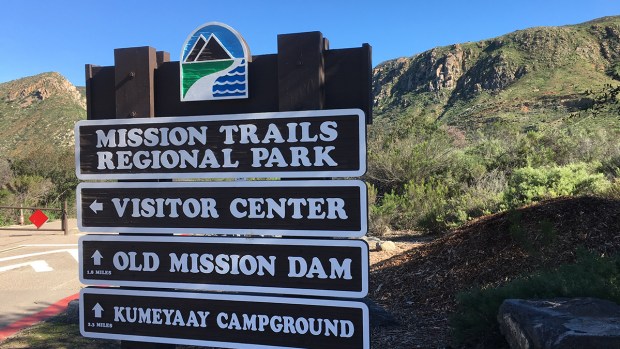 Free or Cheap Things to Do in San Diego
Looking to save some cash, but still enjoy the city? In San Diego, there are still plenty of activities to enjoy for free or on the cheap. Go for a hike at Torrey Pines State Park or Cowles Mountain, stroll Balboa Park, try a new craft brewery, admire the murals of Chicano Park or read a book at a downtown park. Get out there and explore America's Finest City.
Published at 10:06 AM PDT on Aug 5, 2017 | Updated at 1:26 PM PDT on Aug 15, 2017