It's the first weekend of October. Even though it's almost Halloween, don't be afraid: There are still plenty of fun events happening in San Diego.
Thursday, Oct. 2
SoCal Style Runway Show
6 p.m. – 10 p.m. at the Port Pavilion
The Golden State definitely has its own sense of style. Watch models strike a pose in fashions created exclusively by California designers. Come early for a live performance by pop-soul singer Aquile from "The Voice." It's all part of Fashion Week San Diego 2014, which runs through Sunday.
Chew the Scene
6:30 p.m. – 9 p.m. at McMillin Event Center in Liberty Station
One ride down Convoy Street and it's clear that San Diego has a vibrant Asian food scene. Sample bites from more than a dozen restaurants and sip sake and soju. You can meet food guru Sam the Cooking Guy and "Top Chef" finalist Beverly Kim. It's also the first public sneak peek of this year's San Diego Asian Film Festival. (Note: This event is now sold out.)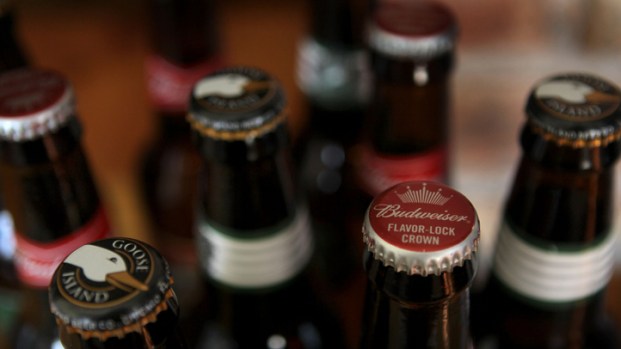 San Diego's Top Breweries
Friday, Oct. 3
La Mesa Oktoberfest 2014
10 a.m. – 9 p.m. in La Mesa
Raise your beer stein to this popular event in downtown La Mesa. More than 200,000 people are expected to attend this three-day fest, which features German food, live entertainment and activities for the kids. Admission is free. (Lederhosen are optional.)
Saturday, Oct. 4
Pacific Beachfest 5K, sponsored by Xterra Boards
Starts at 9 a.m. in Pacific Beach
If you only run one 5K this year, make it the Pacific Beachfest 5K. It's got everything: Sandy beaches, ocean views and a killer after party.
The Grand Woofstock Pet Festival
10 a.m. – 4 p.m. at Grape Day Park in Escondido
Do you have the grooviest dog around? Then don't miss the Grand Woofstock Pet Festival where your pooch can compete in costume, dance and agility contests. The fest also features a Blessing of the Dogs, pet parade, pet photos and more. It's going to be far out.
Opera-Singing Chef
1 p.m. at St. Timothy's in Rancho Peñasquitos
Here's a treat for both your earbuds and your taste buds. The Opera-Singing Chef Elizabeth Podsiadlo will teach you how to cook with garden fresh ingredients. (So it makes sense proceeds will benefit the community garden at St. Tim's.)
South Park Fall Walkabout
6 p.m. – 10 p.m. in South Park
It may not look like fall in San Diego, but it will definitely taste like it this weekend in South Park. Participating restaurants will serve seasonal cuisine for just $5. So, come on down to South Park.
Why We Love San Diego Gallery I
Sunday, Oct. 5
San Marcos ArtWalk
10 a.m. – 2 p.m. in San Marcos
From Chinese to Italian, from steak to seafood, everyone can find something to whet their palette on Old California Restaurant Row in San Marcos. On Sunday, the area will showcase more than 30 North County artists. Pick up a unique piece for your home or take part in the all-ages mural project.
Taste and Art Stroll
10 a.m. – 5 p.m. in Del Mar Village
What's the tastiest restaurant in Del Mar Village? Vote for your favorite as more than two dozen eateries compete at the Taste and Art Stroll. Savoring delicious food, listening to live music, strolling past art vendors…what better way to spend a Sunday afternoon?