Hello, sweet weekend. It's time to get out and make memories in San Diego, and this list of events should help you do just that. From delicious eats to live music, pencil these items into your social calendar this weekend and enjoy.
Thursday, Feb. 23
Tai Chi Class
10 a.m. to 11 a.m., Linda Vista Branch Library
Improve those balance skills and mobility with this slow-paced Tai Chi exercise class Thursday morning at the Linda Vista Branch Library (2160 Ulric St.). The class is designed for adults and seniors.
Cookie on Tap: Girl Scout Cookie & AleSmith Beer Pairing
11 a.m. to 10 p.m. (Friday through Sunday), AleSmith Brewing Company
AleSmith Brewing Company plans to honor National Girl Scout Weekend with this sweet event: a Girl Scout Cookie and Beer Pairing, happening at the tasting room (9990 AleSmith Ct.) Friday through Sunday. For $15 per person, the brewery will pair five AleSmith beers with five Girl Scout Cookies for mouthwatering match-ups like these: Tagalongs and Nut Brown, Samoas and Speedway Stout and Thin Mints and Robust Porter. Food trucks will also be at the brewery this weekend, including Crabcakes 911 and Ye Olde Grilled Cheese & Tater Tot Shoppe on Friday.
The End of the Trail: Completing the Pacific Crest Trail
12:45 p.m., College Avenue Center
Jewish Family Service hosts this event at its College Avenue Center Thursday highlighting stories and photographs from avid backpacker Dana Law, who recently finished hiking the Pacific Crest Trail. The event is free.
Walkabout Wine Dinner Series
5 p.m. to 9 p.m., Decoy Dockside Dining
Decoy Dockside Dining, a new(ish) waterfront restaurant at the Lakehouse Hotel & Resort in San Marcos will launch its "Walkabout Wine Dinner Series" on Thursday with a wine-centric feast. The dinners – happening once a month through July 27 – will feature sips from California's top wineries expertly paired with dishes created by Decoy's Executive Chef David Warner. As the evening unfolds, patrons have a chance to chat with both Warner and a rep from the featured winery; for the first dinner in this series, sommelier Alyssa Kitchens will be on-hand. Tickets are $65 per person; guests can make reservations at any time within the 4-hour window at communal or private tables by calling (760) 744-0120.
Mardi Gras Soiree
6 p.m. to 9 p.m., Mission Beach Women's Club
Colorful masks and all, the Mission Beach Women's Club will host this 2nd annual Hearts for San Diego fundraiser in support of local charities. The fundraiser will come in the form of a lively Mardi Gras Soiree, with live jazz music, New Orleans-inspired food, cocktails, beer and wine and a coffee and dessert bar. Activities include a photo booth, prize wheel, raffle and silent auction, too. Tickets range from $30 to $50 per person.
Trivia & Tacos
6 p.m. to 9 p.m., 32 North Brewing Co.
Tap into that endless bounty of random facts inside your brain and head over to 32 North Brewing Co. to test your knowledge during this Trivia & Tacos event. A $12 fee gets you three tacos from San Diego Taco Company, one beer and trivia games. After that, patrons can enjoy $1 off all of 32 North's core brews. Trivia goes down from 7 p.m. to 9 p.m.; tacos are served from 5:30 p.m. to 9 p.m.
Cuisine for Kids
6 p.m., Boys and Girls Clubs of Oceanside
The Boys and Girls Clubs of Oceanside will hold the second-annual Cuisine for Kids dinner, a kick-off to the clubs' annual giving campaign. The tasting event includes food, wine and beer samples, plus live music. Tickets are $40 per person; all proceeds support building the Center for Innovation, which includes a culinary arts teaching kitchen, performing arts center and a STEAM lab for kids.
Celebrating African American Women in the Arts
6 p.m. Women's Museum of California
Amid Black History Month, the Women's Museum of California will recognize three African American arts pioneers in San Diego at this special event Thursday night: Musician and author Jeannie Cheatham; Moxie Theatre Executive Director Delicia Turner-Sonnenberg; and Sculptor Manuelita Brown of UC San Diego's Sojourner Truth. Admission is free.
Circus Vargas
7 p.m., Westfield Plaza Bonita
Circus Vargas continues its San Diego run, currently at National City's Westfield Plaza Bonita, bringing under its big top its newest show, "Steam Cirque," inspired by the worlds of steampunk and science-fiction. The show runs at this venue through Feb. 27 before packing up and heading to Escondido's Westfield North County (March 2-13) and after, that, Promenade Temecula (March 16-27). Tickets start at $22; arrive 45 minutes before show time and the kids can partake in an interactive pre-show where they can practice hands-on circus skills like juggling and balancing alongside the pros.
Taco Fights
7 p.m. to 9 p.m., The Blind Burro
The Blind Burro presents the final showdown in its 5th installment of "Taco Fights," a battle between San Diego's top chefs showcasing their best taco creations. After several weeks of competition among the best of the best chefs, Thursday's showdown is the championship round. Patrons can order from a special menu which includes a Taco Fiight Plate for $9 and drink specials like the $7 Espolon Cadillac Margarita, to name a few items.
SDSU School of Theatre, Television, and Film: The Matsuyama Mirror
7:30 p.m., SDSU Experimental Theatre
Award-winning playwright Velina Hasu Houston brings this Japanese folktale to SDSU's Experimental Theatre. Tickets for the student show start at $15.
Suicidal Tendencies with Crowbar and Havok
8 p.m., Observatory North Park
Rock group Sucidal Tendencies, with Crowbar and Havok, will take the stage at The Observatory North Park Thursday night. Guests under 18 must be accompanied by an adult. Tickets start at $25.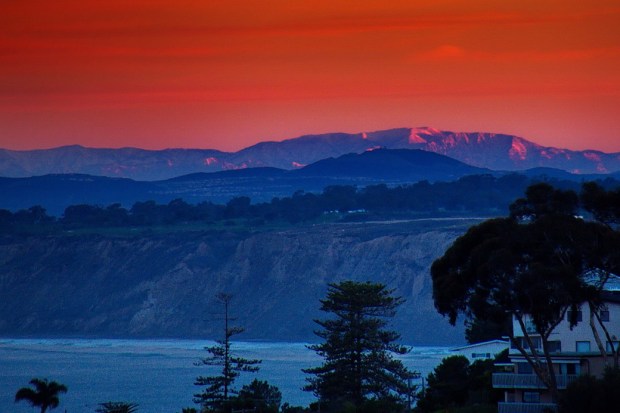 Why We Love San Diego Gallery II
Friday, Feb. 24
14th Annual Go Red for Women Luncheon
10 a.m., Fairmont Grand Del Mar
Support the American Heart Association's fight against heart disease and stroke with the 14th Annual Go Red for Women Luncheon. Tickets for the fundraiser cost $150 per person.
San Diego Gulls vs. Texas Stars
7 p.m., Valley View Casino Center
Celebrate Hockey Weekend Across America by rooting for San Diego's team at the Valley View Casino Center Friday night as the Gulls take on the Texas Stars. Tickets start at $19.
Robin Henkel
7 p.m., House of Blues Voodoo Room
Robin Henkel, three-time "Best Blues" winner of the San Diego Music Awards, takes center stage at the House of Blues' restaurant lounge, the Voodoo Room. The show is free.
Stargazing at West Sycamore
7 p.m. to 10 p.m., Mission Trails Regional Park
Weather permitting, the San Diego Astronomy Association (SDAA) will host another one of its free stargazing sessions at Mission Trails Regional Park (MTRP). The group meets every fourth Friday of the month at the MTRP West Sycamore Staging Area located at the east end of Stonebridge Parkway in Scripps Ranch.
Eurydice
7:30 p.m., The Brooks Theatre
This retelling of the classic Greek myth of Orpheus and Eurydice takes the stage at The Brooks Theatre in Oceanside through Feb. 26. Tickets range from $15 to $25 per person.
Vince Staples with Kilo Kish
8 p.m., Observatory North Park
Long Beach native Vince Staples brings hip-hop to the Observatory North Park with an 8 p.m. show Friday night. The doors open at 7 p.m.; the concert is for the 18+ crowd.
Good People
8 p.m., Scripps Ranch Theatre
Scripps Ranch Theatre presents "Good People," a production set in a Boston neighborhood where characters struggle through life's hardships including figuring out how to pay the bills. Tickets start at $28.
Saturday, Feb. 25
San Diego Gulls vs. Rockford IceHogs
7 p.m., Valley View Casino Center
Hockey season continues as the San Diego Gulls take on the Rockford IceHogs at the Valley View Casino Center on Sports Arena Blvd. Tickets start at $18 per person.
25th Annual Brazilian Carnival
9 p.m., Park6 near Balboa Park
There's nothing in the world like a Brazilian Carnival…But if you can't be in Brazil for the real thing, why not stop by Park6 on Fir Street for a good alternative? Pulsating drums will be one of the many sounds that draw you into a night of non-stop dancing and fun. Tickets start at $25.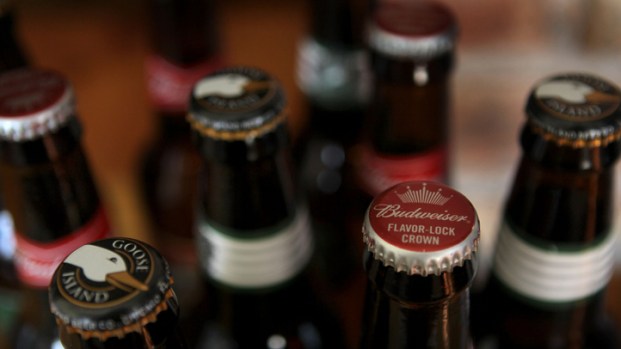 San Diego's Top Breweries
Trash Bash
9 a.m., Dixon Lake (Escondido)
Some of the trash we generate can and does live on for weeks and years after we throw it away. But it can take just a moment for a fish to get tangled up in litter or a Coyote to ingest a candy wrapper. Help prevent some of the negative impact of our waste by helping clean up trash around Escondido's Dixon Lake this Saturday. Bags, trash pickers, vests and water will be provided. Wear long sleeves, pants and closed-toe shoes to help out. The event is free.
Guided Nature Walk: Emerald Greenery
8:30 a.m., Mission Trails Regional Park – Kumeyaay Lake Campground
Wake up early this Saturday and come explore some of the beautiful Mission Trails Regional Park. This week, take a fun and informative morning walk through the park. The event is free.
Sunday, Feb. 26
San Diego Bird Festival: Family Day
10 a.m., Marina Village Conference Center
Birds, wildlife and diverse natural habitats are at the center of this unique Bird Festival in San Diego. Rain or shine, bring the whole family out to this fun event, where you will get the chance to build your own birdhouse, participate in nature walks and learn to bird call. The event is free.
Tidepooling Adventure with the Birch Aquarium
2:30 p.m., Birch Aquarium (La Jolla), though the tour outside
Explore some of La Jolla's most interesting tide pools on this exploratory tour with the Birch Aquarium. Trained naturalists will show participants how creatures survive between rocks and in difficult slots, and how to protect the natural wonders during your visit. Attendees must be older than two years old, and anyone under the age of 15 must be accompanied by a paid adult. You must pre-register. Tickets cost $13.
San Diego Sockers vs. Atletico Baja
7:05 p.m., Valley View Casino Center
Come out and support San Diego's 14-time indoor soccer champions at their game against the Atletico Baja. General admission tickets start at $12.
Disney's Freaky Friday The Musical
2 p.m. or 7 p.m., La Jolla Playhouse
Don't miss the West Coast premiere of Disney's "Freaky Friday", based on the hit Disney movie. With a book by Bridget Carpenter ("Parenthood", "Friday Night Lights") and music by Tom Kitt ("Next to Normal", "If/Then") and lyrics by Brian Yorkey ("Next to Normal", "If/Then"), recipients of multiple Tony Awards and a Pulitzer Prize, the show promises to be a delightful and polished production with two close friends playing the lead mother-daughter duo. It runs through March 19. You can buy tickets here.
Free or Cheap Things to Do in San Diego
Times and locations vary

Free or Cheap Things to Do in San Diego
Is your wallet hurting from the holidays? In San Diego, there are still plenty of activities to enjoy for free or on the cheap. Go for a hike at Torrey Pines State Park or Cowles Mountain, stroll Balboa Park, try a new craft brewery, admire the murals of Chicano Park or read a book at a downtown park. Get out there and explore America's Finest City.
Picasso At The Lapin Agile
2 p.m. or 7 p.m., The Old Globe
Don't miss the third piece in comedian and playwright Steve Martin's collaboration with San Diego's iconic Old Globe Theatre. The play, written by Martin and directed by Barry Edelstein, opens on The Lapin Agile in Paris 1904, where struggling artists (Pablo Picasso, for one) and one-day geniuses (picture: young Albert Einstein) come together for an extraordinary, witty night. The show runs from Feb. 4 to March 12. If you're looking for other theater shows in San Diego this year, check out this roundup of new and upcoming local productions.
9 to 5: The Musical
2 p.m., Spreckels Theater
Don't miss the closing night of "9 to 5", the hilarious musical adaptation of the 1980 film of the same name (which starred the trio of Jane Honda, Lily Tomlin and Dolly Parton). The jubilant musical follows three female co-workers who are pushed to the brink with their sexist and egotistical boss. The country music musical features songs from legendary composer, lyricist and the original film's star, Dolly Parton. Tickets start at $32.
Published at 8:25 AM PST on Feb 11, 2017 | Updated at 9:53 AM PST on Feb 21, 2017