Welcome to your first weekend of summer in San Diego! The start of the season brings us tons of fun outdoor events -- from the San Diego County Fair to festivals. Get out there, soak in the sun, and rejoice that you're here in America's Finest City.
Thursday, June 22
2017 San Diego County Fair
11 a.m. to 10 p.m., Del Mar Fairgrounds
Yee-haw! The San Diego County Fair keeps on truckin', offering rides, entertainment and, of course, gloriously unhealthy fried food. This year's theme is "Wild, Wild West," so expect a rootin' tootin' good time. The fair runs through July 4. Admission is $18 for adults ages 13 to 61; $11 for those 62 and older and for kids ages 6 to 12. Little ones 5 and younger get in free. For a round-up of fair deals and discounts, click here. http://www.nbcsandiego.com/news/local/Find-Cheap-Tickets-and-Discounts-at-2016-San-Diego-County-Fair-423974094.html
Liberty Public Farmers Market
2 p.m. to 7 p.m., Near Liberty Public Market at Liberty Station
Liberty Station's brand-new weekly farmers market goes down every Thursday near Liberty Public Market, off Perry Road. The farmers market features more than 60 vendors, from local produce growers and specialty food purveyors, to artisan gift merchants. While you peruse vendors, enjoy live performances from local musicians.
Del Mar's Summer Solstice 2017
5 p.m. to 8 p.m., Powerhouse Park
Del Mar celebrates the arrival of summer with its annual Summer Solstice party featuring food from top-notch local restaurants and sips from wineries and breweries, all against the backdrop of the ocean at sunset. This event, at Powerhouse Park, also includes live music. Tickets are $85.
Things to Do in Old Town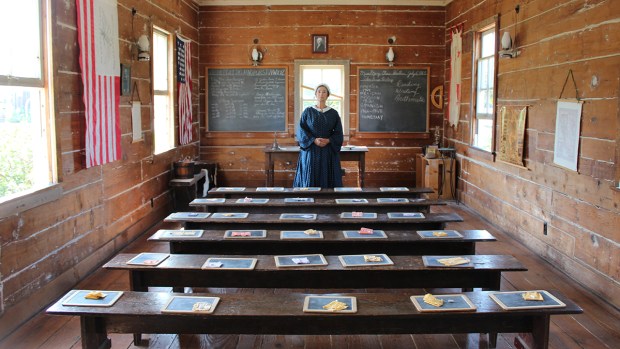 Music in the Gardens: Lee Coulter
5:30 p.m. to 8:30 p.m., Stone Brewing World Bistro & Gardens - Escondido
Enjoy craft beer, live music and lush gardens at Stone Brewing World Bistro & Gardens in Escondido (1999 Citracado Parkway) during the brewery's summer music series. All season long, patrons can groove to all kinds of musical styles – from folk and soul, to rock and pop. On June 22, Lee Coulter takes the mic.
6:30 p.m. to 9:30 p.m., The Westgate Hotel
Downtown's Westgate Hotel continues its "Sunset Poolside Jazz Series" Thursday night, a summertime series featuring a different performance every week from Southern California's finest jazz talents at the hotel's pool. The event includes drinks and appetizers, available for purchase. Attendees are asked to spend at least $25 on drinks and food; the entertainment is free. The series runs each Thursday through Aug. 31; Trio Gadjo is performing on June 22.
Santee Summer Concert: The Kelly Rae Band
6:30 p.m. to 8 p.m., Town Center Community Park East
Santee's Summer Concert Series returns this week with country tunes from the Kelly Rae Band. This free community event runs each Thursday through the summer, with a different band taking the stage at Town Center Community Park East (550 Park Center Dr.). This week's gathering will include a 21+ craft beer garden hosted by BNS Brewing & Distilling Co., a petting zoo, and lasso lessons. Bring the family and a blanket – and some money to buy snacks from several food trucks lined up on the field.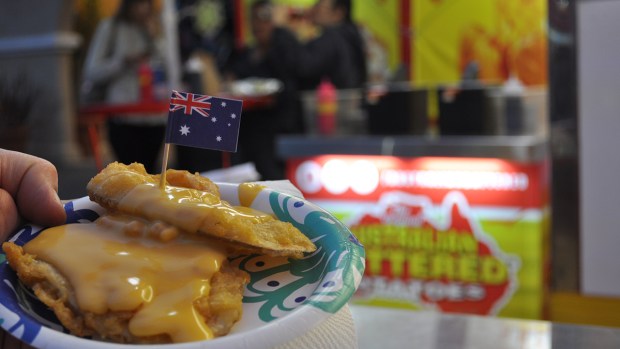 What to Eat at the San Diego County Fair
Frankie Valli & The Four Seasons
7:30 p.m., Heineken Grandstand Stage at San Diego County Fair
Chart-topping icons Frankie Valli & The Four Seasons perform Thursday night at the San Diego County Fair, bringing their hits like "Big Girls Don't Cry," "Walk Like a Man," and "Can't Take My Eyes Off You." The real-life "Jersey Boys" take the Heineken Grandstand Stage at 7:30 p.m.; if you've already paid fair admission that day, tickets to this concert start at $15. Otherwise, tickets start at $32.
Things to Do at Balboa Park
Adele Givens
7:30 p.m., The American Comedy Co.
Actress and comic Adele Givens is the leading stand-up act this weekend at The American Comedy Co. in downtown San Diego. Fans will recognize this funny lady from her roles on many TV sitcoms including "The Hughleys," "Martin," "Moesha," and "The Steve Harvey Show," to name a few. Tickets to her Thursday night comedy show are $22. She also performs Friday at 7:30 p.m. and 9:30 p.m. and again at 7 p.m. Saturday.
Buddy: The Buddy Holly Story
7:30 p.m., Horton Grand Theatre
This musical, presented by Intrepid Theatre and New Village Arts, is set between 1957 and 1958, when Buddy Holly and the Crickets had seven Top 40 songs, including "Peggy Sue." The production celebrates the legacy of the young man with thick-rimmed glasses whose career during the golden period of rock 'n' roll was cut short by his tragic, untimely death. Tickets to this toe-tapping show start at $24. The musical runs at this venue through July 2.
Latin Thursdays
9 p.m., Harrah's Resort Southern California
Enjoy live Latin music at Harrah's Resort Southern California every Thursday night this month at this 21+ fiesta. The shows cost $10 and are available at the door.
2017 San Diego County Fair Opens
Friday, June 23
Coronado's Free Summer Shuttle Service
8:57 a.m. to 9:42 p.m. (shuttle service times), Coronado
Coronado's free summer shuttle service is back, running now through Labor Day. The service aims to make it easier for locals and visitors to cruise around Coronado and catch a ride to popular spots during the busy summer months. Hop on!
Food Truck Friday
4 p.m. to 8 p.m., Plaza de Panama at Balboa Park
Balboa Park's "Food Truck Friday" continues, a summertime event that brings more than a dozen food trucks to the Plaza de Panama and El Prado walkway every Friday evening through Sept. 29. As you grab some food, you'll also be able to enjoy live entertainment at the park. Stick around and check out "Balboa Park After Dark" (see below), happening simultaneously at the park Friday nights this summer.
Cruisin' Grand Escondido
5 p.m. to 9 p.m., Downtown Escondido(235 East Grand Ave.)
Downtown Escondido's free, weekly vintage car show continues, running every Friday night through Sept. 29. Cruisin' Grand Escondido takes over historical Grand Avenue, with more than 500 cool cars lining the streets. The event, now in its 18th year, draws thousands of attendees. Each Friday night, awards are given to the most impressive pre-1973 American-made cars. This Friday night, the musical entertainment includes: DJ High Energy Sound Machine (spinning on Broadway); Martin Coughlin (performing on Juniper Street); The Groove Cats (playing at Maple Street Plaza); Backwater Blues Band (performing at Kalmia & Grand).
Balboa Park After Dark
5 p.m. to 8 p.m., Balboa Park
Balboa Park's sundown summertime program continues with eight museums offering extended late-night hours every Friday through Sept. 29. Some museums are even offering $5 admission deals. Food vendors and live entertainment will also fill the landmark during this "Balboa Park After Dark" series.
Summer Movies in the Park
6 p.m. to 10 p.m., San Carlos Community Park
San Diego's fun (and free!) "Summer Movies in the Park" series continues, this time with a Friday night movie screening of "The Secret Life of Pets" at San Carlos Community Park (6445 Lake Badin Ave.). The outdoor event runs from 6 p.m. to 10 p.m.; bring a picnic or money to buy food from concessions vendors at the park. Before the movie, families can enjoy free games, a bounce house, and face painting. Grab a blanket and the family and enjoy a movie under the stars.
A Posh Pint Pairing Dinner
6:30 p.m. to 10 p..m., Bay City Brewing
Bay City Brewing Co. (3760 Hancock St.) hosts a five-course beer pairing dinner with eats created by Posh Nosh Chef Indo Reyes expertly matched with seven Bay City craft brews. Patrons will enjoy live music while noshing under the stars, too. Tickets are $45, but space is very limited, so reserve your spot online fast.
San Diego Padres vs. Detroit Tigers
7:10 p.m., Petco Park
The San Diego Padres start their home game series against the Detroit Tigers Friday. First pitch is at 7:10 p.m.; tickets start at $17.
The New Orleans Swinging Gypsies
6 p.m. to 9 p.m., The Headquarters at Seaport (in the courtyard)
The gypsy, jazz and swing band, The New Orleans Swinging Gypsies, makes its way to The Headquarters at Seaport for this free Friday night concert in the courtyard. Before the show, enjoy free swing dance lessons, so you're ready to cut a rug once the music starts. No experience or dance partner is necessary for this fun freebie.
Los Tucanes de Tijuana
7:30 p.m., Heineken Grandstand Stage at San Diego
Norteña music stars Los Tucanes de Tijuana bring their fast-paced, energizing music to the San Diego County Fair's main stage Friday night. The unreserved seating area in the third and fifth levels is free with paid fair admission; otherwise, tickets start at $17.
The Stars at West Sycamore
8 p.m. to 10:30 p.m., Mission Trails Regional Park at West Sycamore Staging Area
Weather permitting, the San Diego Astronomy Association leads another stargazing session at Mission Trails Friday night, this time at the West Sycamore Staging Area on the east end of Stonebridge Parkway in Scripps Ranch. The event is free; the Astronomy Association will provide telescopes for those in attendance to borrow during the event.
Saturday, June 24
Yoga in the Rotunda
8:30 a.m., The San Diego Museum of Man
Start your morning off with a peaceful; all levels flow class at the San Diego Museum of Man this Saturday, courtesy of Yoga One. The class will have modifications so everyone can go at their own pace. Participants are asked to bring their own mat, water, and towel to class. The event is $5 to $10.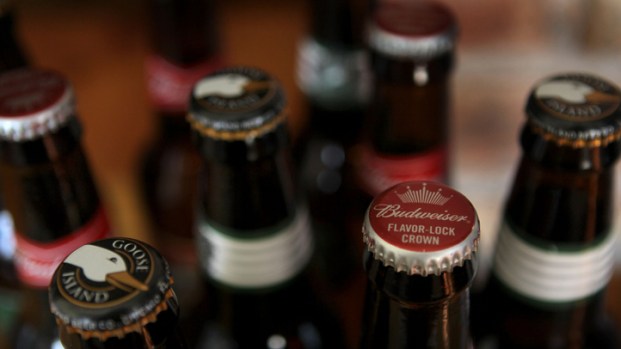 San Diego's Top Breweries

Ocean Beach Street Fair and Chili Cook-Off Festival
10 a.m., 4800 to 5000 block of Newport Avenue in Ocean Beach
It's back, Ocean Beach! More than 70,000 people are expected to stop by Ocean Beach for this popular annual festival on the ocean. In addition to the classic chili cook-off, visitors can enjoy continuous live music, entertainment, the Artists Alley, carnival rides, games, food, vendor booths, a beachside beer garden and so much more. Free trolly services will run from Knights of Columbus parking lot on Bacon Street, between W. Point Loma Boulevard and Voltaire Street, and the parking lot near Sea World Drive and Pacific Coast Highway to the festival. The festival is free.
Mass Creativity
10 a.m., New Children's Museum
Celebrate Mass Creativity's fifth year at the museum with a special day of art-making workshops for kids of all ages. The hands-on activities will run all day during the free museum event. There will also be live entertainment, festivities and more throughout the day.
Philippine Cultural Arts Festival
11 a.m., Balboa Park (Saturday and Sunday)
Bring the whole family out to the 32nd annual Philippine Cultural Arts Festival this weekend, a free event observing the Declaration of Philippine Independence from Spain in 1898. Throughout the day, enjoy colorful folk dances from different regions, live music and more. Additionally, local artists will sell uniquely designed products inspired by their culture: costume jewelry, T-shirts and more. The popular two-day event is free.
Local Ales and Acoustics
2 p.m., Herringbone in La Jolla
Mix sips and sounds at this monthly event at Herringbone in La Jolla, where local musicians come in to play soothing tunes. Enjoy local beers as you sit back, relax and enjoy the music.
Island Vibe Musical Festival
3 p.m., Qualcomm Stadium Practice Field
Hear music from the Pacific Islands at this weekend music festival, featuring Polynesian artists from the islands. As you enjoy music, try the delicious regional food, including Kalua Pig, Chicken Kelaguin, Spam Musubi and more. Tickets start at $20.
Summer Movies in the Park
4 p.m. to 10 p.m., Locations vary
On Saturday, "Summer Movies in the Park" continues with three different screenings at three locations across the city: "Free Willy" at Carmel Valley Community Park (3777 Townsgate Dr., from 4 p.m. to 10 p.m.); "Secret Life of Pets" at Ward Canyon Neighborhood Park (3905 Adams Ave., from 5:30 p.m. to 10 p.m.); "Despicable Me 2" at Junior Seau Pier Amphitheatre in Oceanside (300 North The Strand, from 6 p.m. to 10 p.m.). Bring a picnic and enjoy.
Arts and Amps
4:30 p.m., Karl Strauss Tasting Room
It's an afternoon of local music, art and, of course, handcrafted beer this Saturday at the Karl Strauss Tasting Room. The four-hour event will include live music from The Donkeys & Well Well Well. Cohort Collective will provide live mural art. The tasting room will have a diverse line-up of favorites, specialty brews and more. Admission is free.
San Diego Sights and Sips
5:30 p.m., Hornblower Cruises and Events
Sunshine, sailing, and cocktails come together on this Hornblower cocktail cruise. Hope on board for a two-hour cruise with champagne, light Hors oeuvres and more as you enjoy a beautiful view of the Bay during sunset. The boat leaves at 6 p.m. Tickets start at $37.50 per person.
Gospel Festival: Main Stage Concerts
7 p.m., Heineken Grandstand Stage at San Diego County Fair
The daylong Gospel Festival at the San Diego County Fair features performances by choirs and soloists across several stages and culminates with two headliners on the main stage: Hezekiah Walker, also known as "the hip-hop pastor," and Tasha Cobbs. The concert is free in the floor section and third and fifth levels with paid fair admission; otherwise, tickets start at $17.
San Diego Padres vs. Detroit Tigers
7:10 p.m., Petco Park
The Padres take on the Tigers in game two of their weekend-long series at Petco Park. On Saturday night, fans in attendance get a free Padres beach mat, while supplies last. Tickets start at $19, and the game at 7:10 p.m.
Little Italy Summer Film Festival
8 p.m., Amici Park
Every Saturday night this summer, stop by San Diego's Little Italy Amici Park and enjoy a series of Italian films with English subtitles. The screenings start at 8 p.m. The entry fee is a $5 donation.
Sunday, June 25
Taste of Adams Avenue
11 a.m., Adam Avenue
Nearly 50 restaurants, breweries, wine bars, coffee houses and other eateries in University Heights, Normal Heights, and Kensington will showcase their best meals, sips, and snacks. Take a stroll along Adams Avenue by foot, bike or trolley and get a taste of the neighborhood. Tickets start at $35.
San Diego Padres vs. Detroit Tigers (Kids Fest Day)
1:40 p.m., Petco Park
The Padres wrap up their series against the Tigers at Petco Park with a 1:40 p.m. Sunday showdown. You'll want to bring the kids to this one: it also happens to be Kids Fest on Sunday, with all kinds of fun activities for little sluggers. Tickets start at $17
La Jolla Playhouse's "Escape to Margaritaville"
2 p.m., La Jolla Playhouse
The world premiere of "Escape to Margaritaville" kicks off its first weekend at the Playhouse. The production features some of Jimmy Buffett's best-known hits, in addition to new songs written especially for the musical. The story follows a part-time bartender, part-time singer on a Caribbean island who falls for a beautiful tourist, a woman who makes him question the life he thought he had figured out. Playwrights Greg Garcia ("My Name Is Earl," "Raising Hope") and Mike O'Malley ("My Name Is Earl," "Justified," "Glee") blend a story in the works for years with Buffett classics, under the direction of award-winning director Christopher Ashley. Read more about how the cast and crew paid tribute to Buffett's music here.
The Old Globe's "King Richard II"
8 p.m., Old Globe Theater in Balboa Park
The Globe opens their summer season this Sunday with the Shakespeare favorite "King Richard II." Actor Robert Sean Leonard returns to the Globe to take on the title role in one of Shakespeare's greatest plays. The play runs through July 15.
Free or Cheap Things to Do in San Diego
Times and locations vary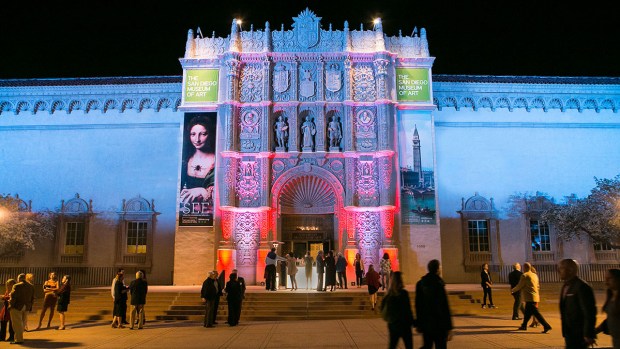 Free or Cheap Things to Do in San Diego
Looking to save some cash, but still enjoy the city? In San Diego, there are still plenty of activities to enjoy for free or on the cheap. Go for a hike at Torrey Pines State Park or Cowles Mountain, stroll Balboa Park, try a new craft brewery, admire the murals of Chicano Park or read a book at a downtown park. Get out there and explore America's Finest City.
Published at 8:06 AM PDT on May 26, 2017 | Updated at 12:54 PM PDT on Jun 22, 2017