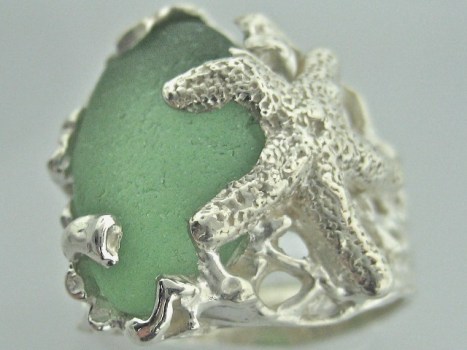 Cassanova's Jewelry
The Cayucos Sea Glass Festival is on Saturday, March 5.
SEA GLASS: Science may one day find a way to replicate the glittery nature of sea glass, its smoothness and well-worn-ness, but we doubt that any technology will ever be able to duplicate the mystery. After all, the nature of sea glass is that it is found. And its journey to the beach is unknown to us. To it rest on the bottom of some more distant ocean? Did it come to rest on a turtle shell? Well. We romanticize, but it is a very romantic thing.
FESTIVAL TIME: Cayucos near Morro Bay celebrates sea glass, and jewelry made from the sparkly stuff, and those fans who simply like to collect the hard and hearty material for displaying. The Sea Glass Festival is up on Saturday, March 5, which also happens to be the same day as Taste of Cayucos. If you're a sea-glass-er, this could be your ideal soiree.