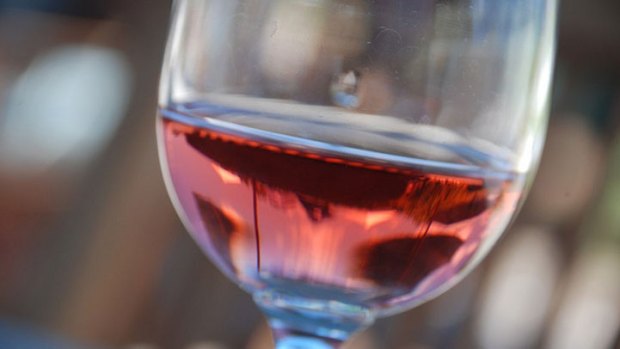 Wine
September is Wine Month in the Santa Ynez Valley. What's that mean? Special events and deals for the vino fan.
THAT MAGIC MONTH: September is often cited as a time for new beginnings. Who among us hasn't wanted to buy a box of pencils and a brand-new sharpener, even though we ourselves are not going back to school? But those beginnings extend to things as well as people. Harvest time arrives in around then, meaning that even our beverages and food move to a new stage. Consider wine's summertime character: It often appears in spritzer or cooler form, and sometimes revelers will throw a few ice cubes into a pinot grigio (don't gasp in mock horror; this can sometimes be handy if you want a slightly lighter drink and you forgot to chill the bottle). Wine, in short, changes form most in the warmer months, and while its more effervescent versions are charming (helloooo, wine ice pops) one starts to long for a return to wine -- as in just wine, period -- come the harvest. September is the month that wine fully becomes itself again, in many ways, meaning our various wine countries throw a heck of a lot of parties.
LIKE... Santa Ynez. September is California Wine Month across the Golden State, and the hilly, halcyon region near Santa Barbara embraces that as its own. Several happenings of a merlot-marvelous nature go down around the S.Y. during the month, including food & wine classes at Refugio Ranch in Los Olivos and bocce ball (along with cheese and vino) at Mosby Winery. Truly, an oenophile could book the entire length of September at a wine country in and find his or her days pretty filled. Sigh. That's dreaming, we know -- that's why we typed "sigh" -- but it is worth raising a glass to wine's September return. Oh, summertime coolers, spritzers, and wine pops, we do like you, but we'll be happy to move on to the next season of sipping soon.