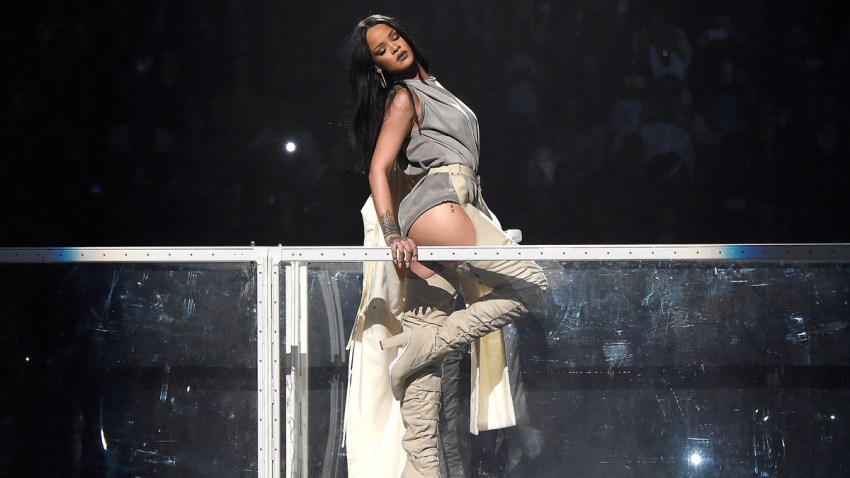 I'm going to open my mind a little bit and try to understand that when Rihanna comes to town, it's a big deal to a lot of people. The pop princess is all over the charts -- and blaring in every Uber ride I take -- so there has to be something there. Last week I had lunch with my friend's niece, a student at SDSU, and she was glowing after seeing Rihanna's show at The Forum in L.A. So I get it, and also, I don't. For those of you in my position, head to catch the amazing singer/songwriter Daniel Martin Moore at Soda Bar, or catch locals Mrs. Henry lead Anti-Monday League at the Casbah, or dance to the growing popularity of Ceremony Nights at the Merrow, or head to the Office for another Three One G night.
Monday, May 9:
Rihanna, Travis Scott @ Viejas Arena
Daniel Martin Moore, Spurs @ Soda Bar
Mrs. Henry, Beck Black, Fusebox @ Casbah
Three One G/Planet B Night, with Luke Henshaw, Bobby Bray, Jung Sing @ The Office
Joe Cardillo @ Whiskey Girl
DJ @Large @ Bar Pink
Ceremony @ The Merrow
Junior theDISCOpunk @ The Brass Rail
Metal Mondays @ Brick By Brick
Michele Lundeen @ Humphrey's Backstage Live
Baile Do Victinho @ Spin
Mic Check Mondays @ Gallagher's
Velvet Cafe @ Alexander's (30th & Upas)
Open Mic @ Lestat's
Electric Waste Band @ Winston's
Acoustic Night/Industry Night @ Henry's Pub
Industry & Local night presented by Mark Rondeau @ 710 Beach Club
Rosemary Bystrak is the publicist for the Casbah, the content manager for DoSD, and writes about the San Diego music scene, events and general musings about life in San Diego on San Diego: Dialed In. Follow her updates on Twitter or contact her directly.