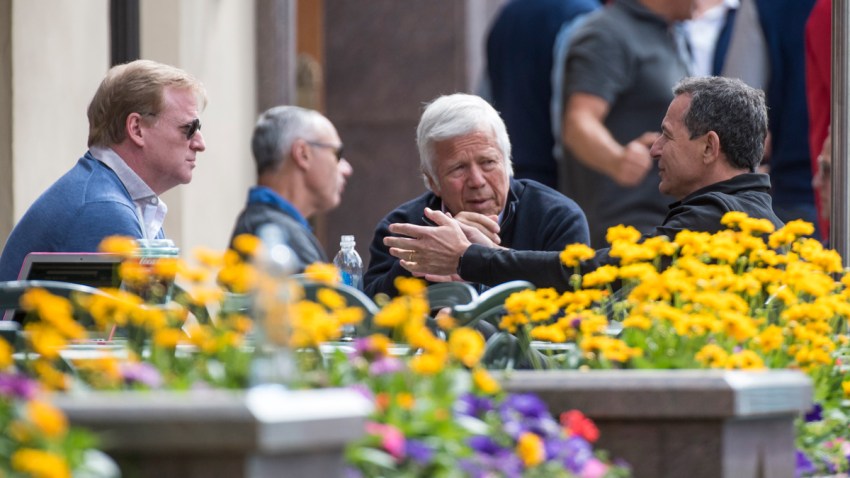 Disney CEO Bob Iger will lead the stadium construction project in Carson, California according to the San Diego Chargers and Oakland Raiders.
Iger is pictured above in a meeting with NFL Commissioner Roger Goodell and New England Patriots owner Robert Kraft during a break of the Allen & Co. Media and Technology Conference in Sun Valley, Idaho, U.S., on July 9, 2015.
One of the most successful CEO's in the nation, Iger is going to lead the efforts to build a joint-use sports stadium in exchange for $1 a year salary and the chance to buy a minority stake in the Raiders or Chargers in the future.
SportsWrap
The top sports headlines of the day
The former spokesperson for San Diego's Citizens Stadium Advisory Group called Wednesday's announcement "a Hail Mary to try and shift support to their Carson stadium project."
Named one of the "25 Most Powerful People in Business" and one of the "Top Gun CEOs", Iger started his career in broadcasting with ABC in the 1970s.
He's recently announced major projects for Disney including a new resort in Shanghai and the much-anticipated Star Wars land at the Anaheim resort.