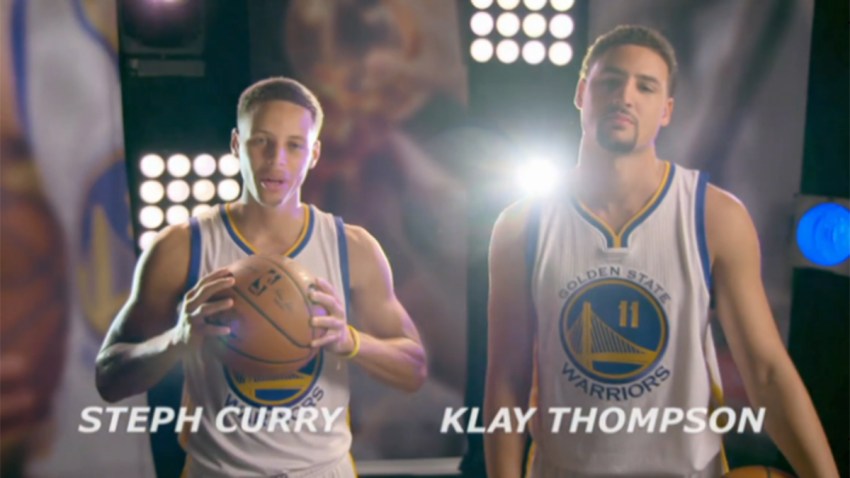 The "Splash Brothers" are asking that people stop splashin'.
In a public service announcement released Tuesday, Golden State Warriors' superstars Stephen Curry and Klay Thompson urge Californians to conserve water.
"They call us the 'Splash Brothers' because we make it rain on the court," Curry says in the short video.
"But even we can't make it rain enough for California," Thompson says, finishing Curry's sentence.
"If we're going to take on the drought," Curry adds, "We need some defense."
The PSA is a joint effort between Save Our Water, California's statewide conservation program, and CSN Bay Area, which is owned by Comcast, also the parent company of NBC Bay Area. And it comes as California is preparing to enter its fifth year of drought. Gov. Jerry Brown is poised to require extending the mandatory statewide 25 percent water-use reduction if drought conditions persist in January.
The only other professional athlete in California who has made such an ad for Save Our Water is San Francisco Giants pitcher Sergio Romo, who starred in a similar PSA in July, saying "brown is the new green."

Curry and Thompson were obvious choices to spearhead the announcement, as their nickname highlights their shooting prowess and also plays with a water pun. During last year's championship season, Curry broke his own NBA record for the most three-pointers in one season with 286, and Thompson finished second in the league with 239. The "Splash Brothers" became the league's most prolific three-point duo with a record 525 threes.

"We are thrilled the Splash Brothers have joined the growing chorus of Californians spreading the word of the need to save water, even during a wet winter," said Jennifer Persike, spokeswoman for the Association of California Water Agencies. "Regular conservation isn't enough – we must take extraordinary measures to save water."