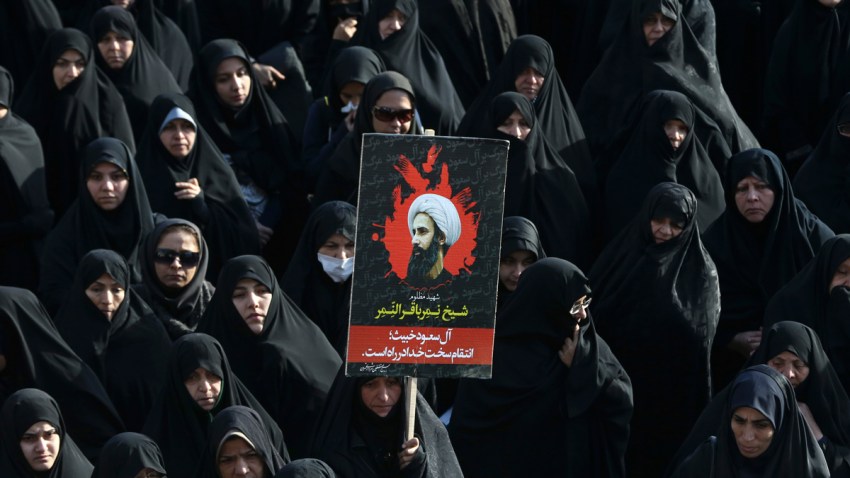 Iran's president said Saudi Arabia "cannot cover its crime" in executing a Shiite cleric by severing ties with the Islamic Republic.
President Hassan Rouhani made the comments in a statement posted to his website Tuesday, referring to the kingdom's execution of leading Shiite cleric and opposition figure Sheikh Nimr-al Nimr.

Rouhani said that the "Saudi government has taken a strange action and cut off its diplomatic relations with the Islamic Republic of Iran to cover its crimes."
He added that, "undoubtedly, such actions can't cover up that big crime."
The statement said Rouhani made that comment to visiting Danish Foreign Minister Kristian Jensen.
Saudi Arabia cut ties to Iran after attacks on two of its diplomatic posts in the Islamic Republic following al-Nimr's execution.
Meanwhile, Kuwait said it has recalled its ambassador to Iran over attacks on Saudi diplomatic missions in the Islamic Republic.
Kuwait's announcement, which was carried on the state-run Kuwait News Agency on Tuesday, did not elaborate or say how the Kuwait-Iran diplomatic ties would be affected.
Several Saudi allies followed the kingdom's lead and on Monday scaled back or cut diplomatic ties to Iran.
Copyright AP - Associated Press