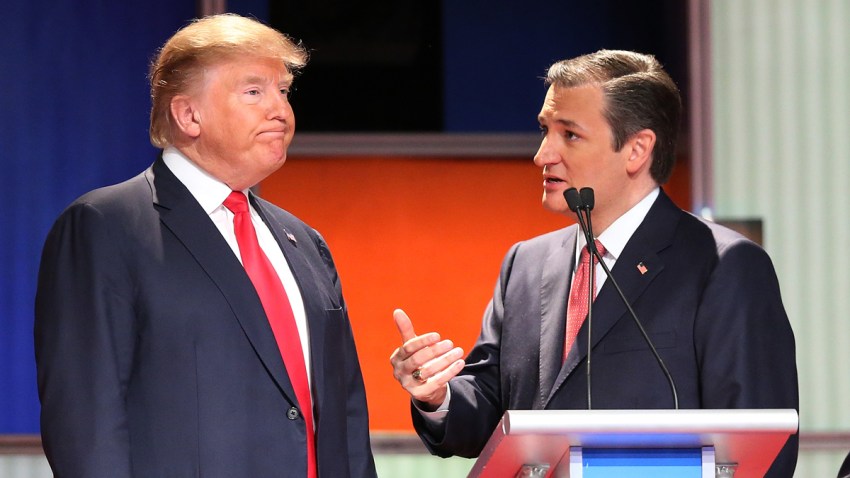 Republican presidential front-runner Donald Trump has fallen behind Ted Cruz in the national GOP horserace, according to a new NBC News/Wall Street Journal poll.
In the poll, Cruz is the first choice of 28 percent of Republican primary voters, while Trump gets 26 percent.
The results from the poll are a significant reversal from last month, when Trump held a 13-point lead over Cruz, 33 percent to 20 percent.