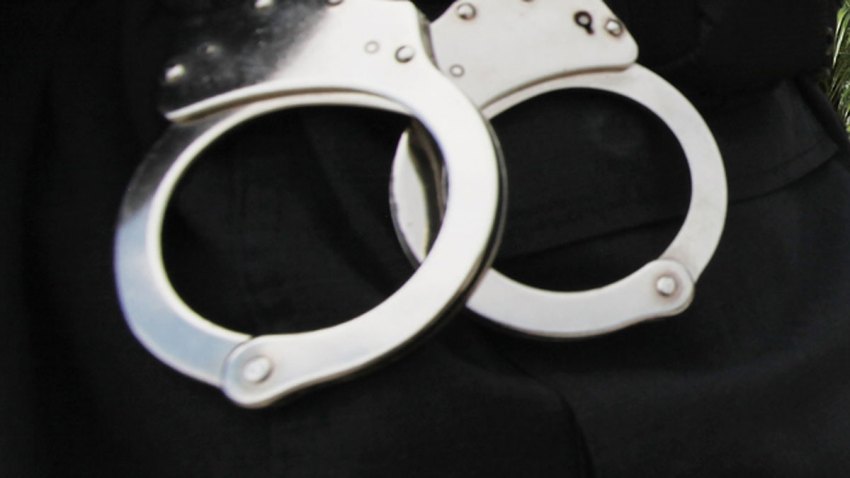 A Bronx high school history teacher faces attempted rape and other charges after he allegedly arranged to meet up with a girl he thought was 14 years old for sex in New York, prosecutors said.
Dreamyard Preparatory High School teacher Jonathan Blum, 27, was arrested Thursday after he allegedly tried to meet up with the girl he had been communicating with online; the "girl" was an undercover officer.
Prosecutors say Blum, also a basketball coach in Queens, allegedly posted an ad on Craiglist looking for a young teen, student or other young girl who would be "interested in messing around with a licensed real teacher."
An NYPD vice detective acting in an undercover capacity responded to the ad, pretending to be a 14-year-old girl from Queens. Soon thereafter, Blum allegedly initiated an email and text message exchange with the person he believed to be a 14-year-old girl; he sent multiple sexually explicit messages over the last month before setting up a meeting, according to court documents.
Blum was reassigned from the school, where he has been teaching since April 2011, authorities said. He has no disciplinary history with the Department of Education.
The DOE said Blum would not be in contact with any students pending the resolution of the case.
"While this alleged behavior is not school-related, it is incredibly disturbing," DOE spokeswoman Devora Kaye said in a statement.
Prosecutors say Blum used the email address JESS_DELIA@yahoo.com and ask that anyone who may have communicated with that address contact authorities.
Blum was being held pending an arraignment Friday. He faces up to four years in prison if convicted of the charges and would be required to register as a sex offender. Attorney information wasn't available.
"This case underscores the crucial importance of Internet surveillance initiative by law enforcement to protect children from sexual predators and should serve as a warning to parents to closely monitor their children's Internet access and activities," Queens District Attorney Richard Brown said in a statement. "Despite numerous publicized arrests for exactly this type of alleged behavior, sexual predators continue to be relentless in searching the Internet for victims. Do not let your child become one of them."