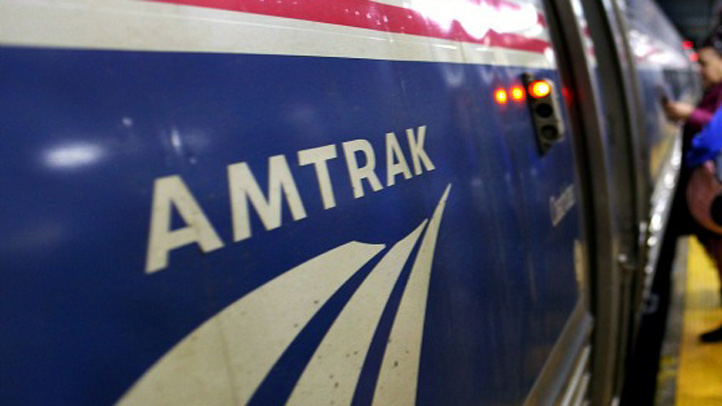 Several cars of a New York City-bound Amtrak Crescent with 218 people aboard went off the tracks in South Carolina early Monday as bags flew and jolted passengers clung to each other, authorities and passengers said.
There were no serious injuries, Amtrak said of the 207 passengers and 11 crew members aboard when the cars derailed shortly after midnight in the countryside on a frosty night with 20-degree readings from a cold front sweeping the Southeast.
Passenger Carrie Lambert told The Associated Press by telephone that she was at the back of the train when she felt the car start to sway and then tilt.
"The car felt like it was about to flip over. ... I was holding on to my brother for dear life," the Atlanta woman said. "Bags went everywhere. It was crazy. Really scary."
Amtrak said alternative transportation was hastily arranged for buses and trains to take stranded passengers to their destinations further up the East Coast as the busy Thanksgiving holiday travel week was opening. Most spent hours aboard the disabled train through the pre-dawn hours.
Seven of the nine cars on Train 20 from New Orleans went off the track but stayed upright, Amtrak said in a statement emailed to the AP. It said Amtrak had no immediate word on the cause as investigators from several agencies and work crews converged at the site.
Spartanburg County Deputy Fire Marshal Tony Barnett told AP by phone that the cars had derailed. But Amtrak in its later email said only that the train had become disabled when the seven affected cars lost contact with the tracks.
The two locomotives of Train 20 remained upright and on the tracks, authorities said.
Railway officials, firefighters, law enforcement and first-responders also were on hand.
In its statement, Amtrak said, "Heating, lighting and other systems were quickly re-established aboard the train, with meals and other refreshments provided to the passengers."
Temperatures were in the 20s during the early morning hours as much of the Southeast braced for a wintry storm promising sleet and freezing rain in many areas.
Lambert said the train had electricity, but only two cars had heat as passengers waited for hours aboard the disabled train. She described passengers sitting in the dark, waiting for help: "We're just sitting in the middle of the woods."
Around 9 a.m., more than 200 passengers were taken off the disabled cars and put aboard buses to scheduled stops in North Carolina, Virginia and Washington, D.C., according to Amtrak spokeswoman Kimberly Woods.
Amtrak said the train had left New Orleans on Sunday morning and had been due in New York City on Monday afternoon.
Amtrak said the matter was being investigated by Amtrak and Norfolk Southern, which owns, controls and maintains that portion of the Crescent's route. The Federal Railroad Administration also was involved in the investigation, Amtrak added.
Copyright AP - Associated Press